If you are an Airbnb host or looking for an extra income from vacation rental management, you need to think of work automation and time-saving options. Running Airbnb business involves communication with guests, calendar handling, property maintenance and more routine actions. Airbnb platform for renting out your place looks extremely convenient for hosts. But is this enough?  In this article, I will review one of the vacation rental software that is designed to make Airbnb hosts' lives a lot easier.
What is AirGMS?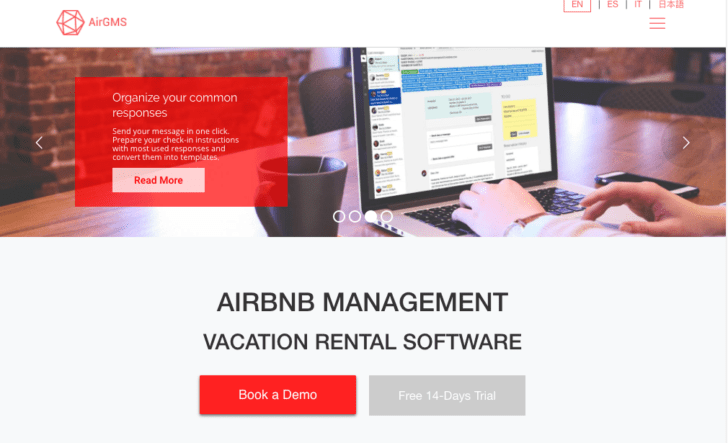 AirGMS is a vacation rental software for Airbnb business. This is Canadian based company that released its product in 2015. Founders themselves are Airbnb hosts with an IT background. Thus, the development of a software of this kind was quite a logical step to simplify their vacation rental management business. Once found for their own usage, now the product is highly popular among Airbnb hosts and has almost 4,000 listings in the system from 42 countries of the world.  As the company representatives state it allows users to control bookings and alterations, guest communications, as well as automate most day-to-day operations. Vacation rental managers are able to operate multiple accounts using a single interface. The same advanced functionality is available through the mobile web platform and within the mobile app. In this article, I am going to share my experience using the software and describe the product and its main features.
Product and Features
AirGMS offers the wide range of features for professional Airbnb hosts from communication automation to cleaning management. The most remarkable about the software is its seamless integration with Airbnb platform. What does it mean for users? You don't need to login to your Airbnb account (s) to do the major actions you normally do on Airbnb platform. It gets especially handy when you have multiple accounts. Right off the bat, you save hours of time.
Communication with Airbnb guests
The major benefit the software is providing you with is automating your day-to-day communication with guests. This gets done with the automated messages and templates you'll be able to build with pre-defined elements.
Convenient Calendar View
If you are an Airbnb host you are probably placing your listings on some other vacation rental platforms as well. Looking at the calendar inside of AirGMS system you'll be able to see your bookings from  Airbnb, VRBO, Booking and other sites. The calendar is synchronized with third-party platforms. In this way, you won't get duplicate bookings for the same date on different websites. Within the calendar, Airbnb hosts are allowed to change rates and manage cleanings.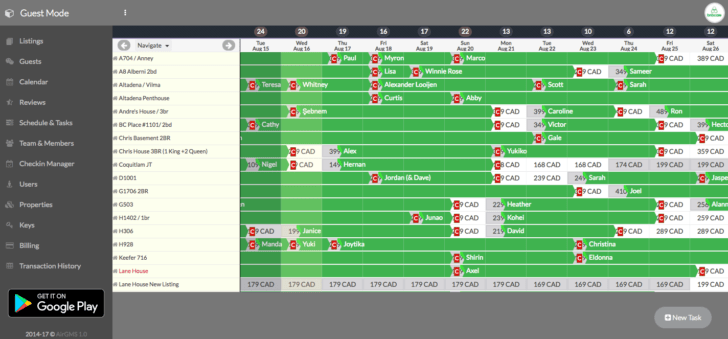 Team management
If you are an Airbnb management company, you'll probably benefit a lot from a team management opportunity in the system. Airbnb hosts are enabled to invite members and prescribe different roles and access level to each one of them. This feature is particularly important if you don't want all members to have access to pricing, for instance, or to financial reporting.
Reviews automation
Getting positives Airbnb guests reviews appears to be one of the major headaches and challenges of vacation rental managers. AirGMS offers automation for reviewing your guests. Supposedly, the more you write reviews to your guests, the more likely you'll get the positive feedback in return.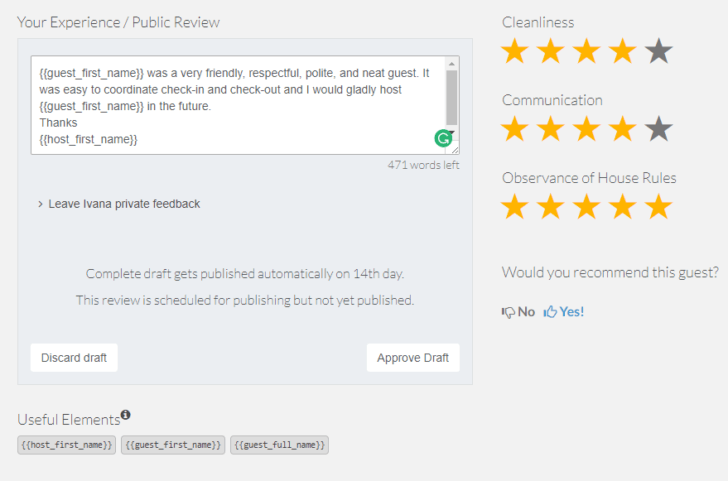 Pricing
Depending on the number of properties and type of business, one can select an appropriate subscription plan.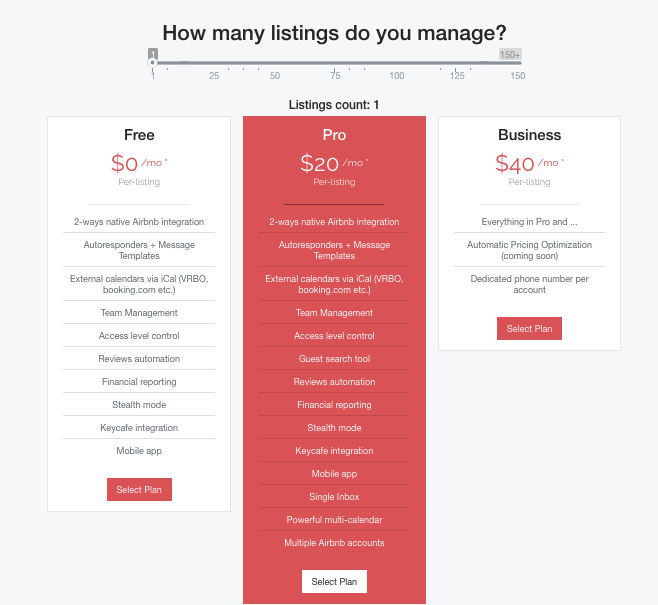 The pricing structure is based on the number of listings you manage and the different features you require for business. While the Pro package offers tremendous amount of features, it looks like the Business plan is lacking additional value. The company offers a remarkable opportunity to use the software at no cost for Airbnb hosts with a single listing.
Conclusion
To summarize, the AirGMS system is quite a convenient and intelligent piece of software. No doubt that it is capable of optimizing the vacation rental managers'  daily routine. There are some other similar products out there for Airbnb hosts, but I would name Airbnb native integration and communication features as strong points of AirGMS. To check it out for yourself, the company offers a Demo with a specialist or a 14-days Trial. I would recommend trying one of these options to start with.