Gone are the days when car shopping meant spending endless hours at the dealership, dealing with pushy salespeople, and hoping you'd find the perfect car at a great price. Today, the car buying experience has been revolutionized by technology, making it more convenient, efficient, and cost-effective for consumers.
In this article, we will explore various ways that technology has transformed the car shopping process, allowing you to save time and money while finding your dream vehicle.
How Technology Is Changing The Car Shopping Experience
In recent years, technology has played a pivotal role in changing the car shopping experience. With the majority of consumers now starting their car search online, dealerships and automakers have had to adapt by providing extensive information and immersive experiences on their websites.
Virtual showrooms are becoming increasingly popular, allowing potential buyers to explore various makes and models from the comfort of their own homes. These showrooms offer detailed 360-degree views of the vehicles, accompanied by videos and interactive features that highlight key specifications and options.
One of the most significant advancements in car shopping technology is the ability to complete the entire purchasing process online. Buyers can now configure their desired vehicle, apply for financing, and even negotiate trade-in values without ever setting foot in a dealership.
The rise of mobile applications has also played a crucial role in enhancing the car shopping experience. Apps from major manufacturers, dealerships, and third-party platforms offer powerful tools for researching, comparing, and even purchasing vehicles on the go.
Finally, technology has brought increased transparency to the car buying process. Online tools and platforms now provide consumers with access to vast amounts of data, including pricing, inventory, and customer reviews, empowering them to make more informed decisions.
Car Shipping Options For Out-Of-State Car Buyers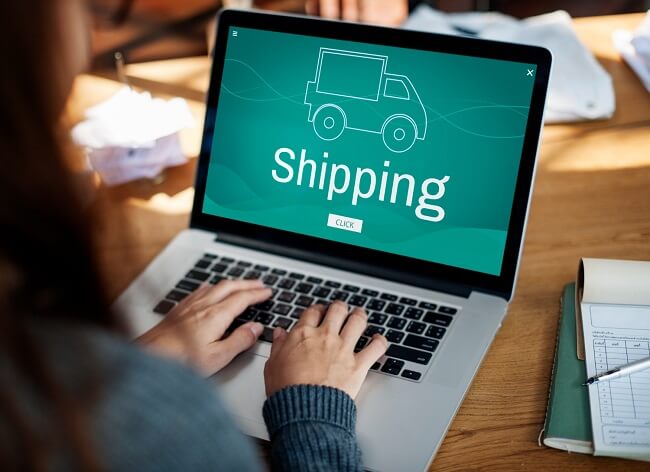 For buyers looking to purchase a vehicle from an out-of-state seller, technology has made the car shipping process more convenient and accessible than ever before. Various online platforms now specialize in connecting buyers with reputable car shipping companies.
To ensure a seamless car shipping experience, it's essential to research and compare different carriers. Look for those with positive customer reviews, proper licensing, and insurance coverage to protect your vehicle during transit. For new vehicle buyers looking to ship a car across the country, it's important to trust your new purchases with a reputable company who is fully insured incase of any accidents while shipping.
It's important to remember that when you hire a shipping company to transport vehicles on your behalf, your vehicles tend to have better insurance coverage than if you were to transport the vehicle yourself using your own trailer or other hauling method. Many insurance providers won't cover accidental damage due to non-professional vehicle towing/hauling.
Open and enclosed transport options are available, depending on your preferences and budget. While open transport is more affordable, enclosed transport offers additional protection from weather and road debris, making it a popular choice for luxury or collectible vehicles.
Online quote calculators make it easy to estimate shipping costs based on factors such as distance, vehicle size, and transport type. By comparing quotes from multiple carriers, you can find the most cost-effective solution for your needs.
Many car shipping companies now offer real-time tracking, allowing you to monitor your vehicle's progress throughout the shipping process. This feature provides peace of mind and ensures that you're kept informed of any potential delays or issues.
Before your vehicle is picked up, it's crucial to prepare it for shipping by removing any personal belongings, disabling alarms, and documenting its pre-shipping condition with photographs. This documentation can be invaluable in the rare event of damage during transit.
Upon delivery, carefully inspect your vehicle and compare its condition to your pre-shipping documentation. Should you notice any discrepancies, contact your carrier immediately to address any potential claims or concerns.
Online Tools To Help You Find The Best Deals Nationwide
The internet has become an invaluable resource for car shoppers, offering a wealth of tools and platforms designed to help you find the best deals on vehicles across the country. With access to these online tools, buyers can now conduct comprehensive research, compare prices, and even purchase vehicles without ever leaving their homes.
One of the most popular online tools for car shopping is aggregator websites, which compile listings from multiple sources, making it easy to search and compare vehicles based on factors such as price, location, and features.
Online pricing guides, such as Kelley Blue Book and Edmunds, provide valuable insights into the fair market value of vehicles, helping you to negotiate with confidence and avoid overpaying.
Many automakers and dealerships now offer online chat and virtual assistance, enabling buyers to ask questions, receive personalized recommendations, and even schedule test drives from the comfort of their homes.
Online financing tools have also revolutionized the car shopping process, allowing buyers to secure pre-approvals and compare loan offers from multiple lenders with just a few clicks. Many online dealerships are offering easy car delivery services for those that are able to qualify for these financing options.
Some of the most popular online tools for car shopping include:
Aggregator websites (e.g., Autotrader, Cars.com)
Online pricing guides (e.g., Kelley Blue Book, Edmunds)
Manufacturer and dealership websites
Virtual assistance, online chat, and online financing options.
By leveraging these online tools and resources, buyers can save both time and money, while also ensuring that they find the perfect vehicle at the best possible price.
The Latest Features And Tech Available For Modern Automobiles
Modern automobiles are now equipped with an impressive array of features and technology, designed to enhance safety, convenience, and overall driving experience.
Advanced driver assistance systems (ADAS) have become increasingly common, offering features such as adaptive cruise control, lane-keeping assist, and collision avoidance systems to help prevent accidents and reduce the risk of injury.
Infotainment systems have evolved significantly in recent years, now offering seamless integration with smartphones, voice-activated controls, and even wireless charging capabilities.
Electric vehicles (EVs) and hybrids continue to gain traction, offering eco-friendly alternatives to traditional internal combustion engines. As battery technology advances, EVs are achieving greater range and charging capabilities, making them a more viable option for many consumers.
Connectivity features, such as in-car Wi-Fi and over-the-air updates, ensure that your vehicle stays up-to-date with the latest software and technology, while also enabling remote access and monitoring.
As technology continues to evolve, car buyers can expect even more innovative features and advancements in the coming years, further enhancing the overall driving experience.
The Car Shopping Tech That Is Setting New Trends For The Future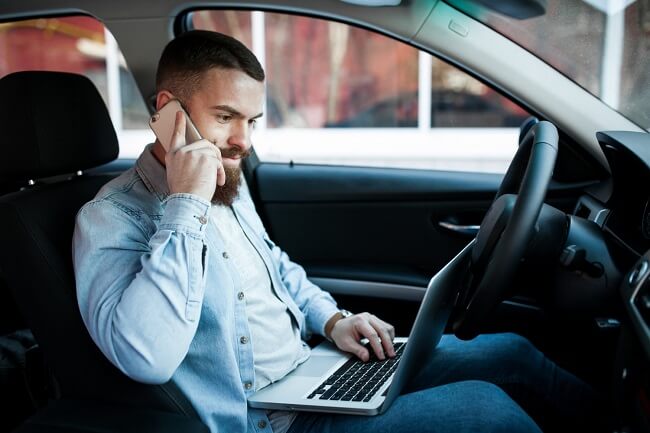 The future of car shopping promises to be even more technology-driven, with several emerging trends poised to transform the industry even further.
Augmented reality (AR) and virtual reality (VR) technologies are being increasingly utilized to create immersive car shopping experiences, allowing buyers to virtually explore and configure vehicles in ways never before possible.
Artificial intelligence (AI) is also making its way into the car shopping process, with chatbots and virtual assistants providing personalized recommendations and assistance based on individual preferences and needs.
Blockchain technology has the potential to bring increased transparency and security to the car buying process, facilitating secure transactions and streamlining the transfer of vehicle ownership.
Subscription-based ownership models are gaining popularity, offering a flexible alternative to traditional car ownership. These services allow consumers to access a range of vehicles for a fixed monthly fee, with options to change or upgrade their vehicle as desired. This approach caters to the evolving preferences of modern consumers who value flexibility and convenience.
Autonomous vehicles, while not yet mainstream, have the potential to significantly impact the car shopping experience in the future. As self-driving technology advances, consumers will need to evaluate and compare vehicles based on a new set of criteria, such as autonomous driving capabilities and safety features.
As online car shopping becomes increasingly popular, we can expect to see even more innovative tools and platforms designed to streamline the process and deliver a seamless, end-to-end buying experience.
The car shopping landscape has been dramatically transformed by technology, with a range of innovative tools and resources now available to help buyers save time and money. From online platforms that connect buyers with the best deals nationwide to the latest features and tech available in modern automobiles, consumers are better equipped than ever to find their perfect vehicle at the best possible price.
As technology continues to advance, we can expect the car shopping experience to become even more convenient and efficient, setting the stage for exciting new trends in the future. Embrace the power of technology in your next car buying journey and unlock the savings and convenience that it has to offer.