If you use Windows operating system then you should know that the computer uses several driver software to communicate or connect with hardware. Devices like printer, Bluetooth stick, video card etc. need specific drivers to function properly. Every time you install fresh Windows, driver software also needs to be installed. But it is really painful to do this every time because separate drivers may have individual installation media. At the worse, the driver CD may be lost or the file could be infected with virus. It causes further pain of searching the internet for the drivers. But I have the best & quickest solution for you!
The solution it a software that keeps backup of all your installed drivers and can restore them any time. Yes, it is that much easy with 'Double Driver'. It's a completely free software that shows a list of your available drivers and lets you select which are to be backed up.
How to create a backup?
At first visit this page to download the Double Driver software. You can also click here to download the app right away. Extract the file after finishing download. Now you will get the portable Double Driver software. Once you run the software (named as DD came in the ZIP file), a blank Double Driver window will appear. From there, select 'Backup'. Now you will see something like the screenshot below.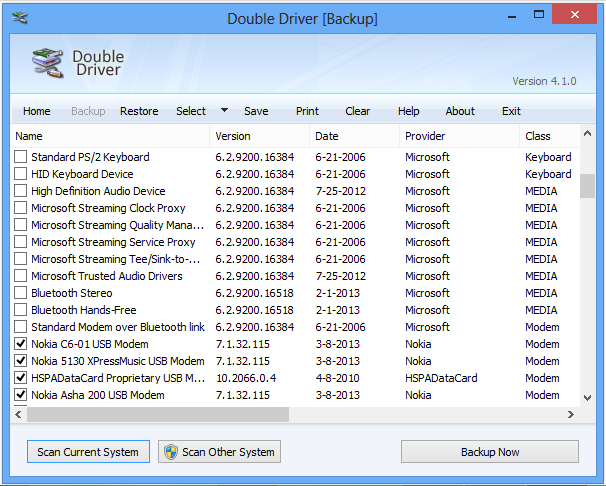 Click on 'Scan Current System' to get the installed driver list on your computer. Then select the drivers you want to keep backup. Now click 'Backup Now' button to start the backup process. You will get archiving option in this stage. Save the backup file to your preferred location or leave it default. Be careful, never save the backup file in 'C' or system drive. Because, generally 'C'/System drive is formatted while Windows installation. So save your backup file in a different drive such as 'Software', 'Videos' etc. The backup process is quick. You will be notified after completion.
How to restore the backup?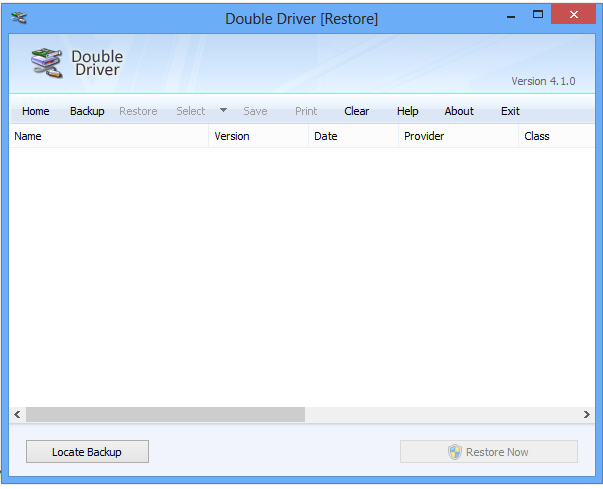 After having a fresh Windows installation, again run the Double Driver app. Click 'Restore' option from the blank window. Now locate the backup file and then select 'Restore Now' option. It may take a few minutes to complete the restoration process. Finally, restart your computer and enjoy.
I hope you will find this post helpful through using Windows. Please keep in touch to get more useful tips and information in future. Thank you.