The excitement of a fresh start in Edmonton blends with the natural curiosity of "What awaits me there?" "What will life be like there? Where will I find a sense of community?"
While searching for a list of neighbourhoods in Edmonton, you quickly realize that this city is a collection of diverse communities, each with a tale to tell, a unique vibe, and a specific charm.
Much like a skilled land developer, who scouts the land to understand its nuances, you too are on a quest: to find a neighbourhood that isn't just a place to reside but a place to live, laugh, and grow roots. This guide is your compass, pointing you to the character and allure of Edmonton's most iconic locales.
Downtown Edmonton
Downtown Edmonton is a district that serves as the city's business and entertainment hub. One of the most distinct features of this area is its blend of architectural styles. Historic buildings, remnants of the city's past, are adjacent to gleaming skyscrapers that mark its progress and growth.
A gastronomic paradise, Downtown Edmonton offers a wide range of culinary delights. Whether it's local diners offering traditional Canadian fare or upscale restaurants presenting international cuisines, there's something for every palate.
Furthermore, the neighbourhood is a melting pot of arts and culture. Numerous museums, such as the Art Gallery of Alberta, theatres like the Winspear Centre, and galleries are sprinkled throughout, each contributing to the city's artistic reputation.
Old Strathcona and Whyte Avenue
Serving as a tangible link to the city's storied past, Old Strathcona is a neighbourhood that wears its history with pride. Most evident in its preserved heritage buildings, it allows residents and visitors to step back in time.
The heart of this district is Whyte Avenue, known for its energetic vibe. When the sun sets, the street comes alive with its bars, clubs, and live music venues, offering entertainment options until the wee hours.
By day, Whyte Avenue transforms into a marketplace of sorts, hosting local markets where artisans showcase their crafts and fresh produce. Annual festivals, such as the Edmonton International Fringe Theatre Festival, draw crowds and emphasize the area's commitment to the arts.
Glenora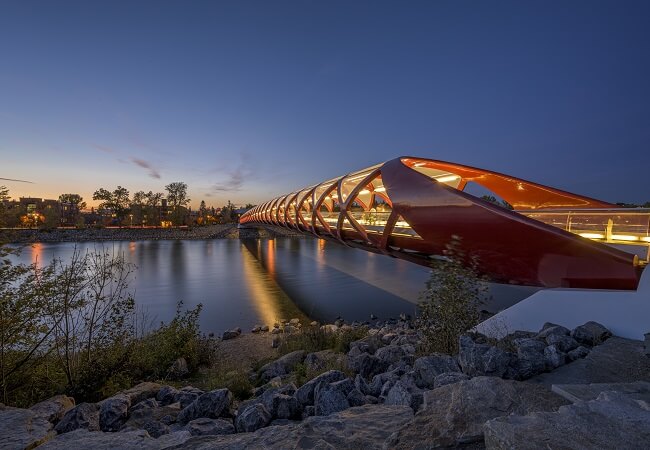 Regarded as one of the city's most upscale neighbourhoods, Glenora is a testament to Edmonton's evolving urban landscape. Tree-lined avenues and stately residences dominate the area, each home telling a story of architectural prowess and elegance.
Its enviable location beside the River Valley offers not only panoramic views but also easy access to a sprawling network of trails for those inclined toward outdoor activities.
Additionally, the Royal Alberta Museum, located here, is an institution of knowledge. With exhibits ranging from natural to human history, it's a draw for history buffs and curious minds.
Westmount
In Westmount, the old and the new converge. The neighbourhood is a visual treat, with Edwardian-era homes reflecting the city's early 20th-century architecture.
At the same time, modern infills hint at contemporary design trends. More than its visual appeal, Westmount is a community that thrives on interaction and engagement.
Regular community events, be it local fairs or neighbourhood clean-ups, ensure that the spirit of togetherness is always alive. It's a place where neighbours aren't just people living next door but are considered extended family.
Bonnie Doon
Situated southeast of the city's downtown core, Bonnie Doon harmonizes French and English cultural elements, reflecting its unique place in Edmonton's history.
Key landmarks like the Bonnie Doon Leisure Centre offer recreational opportunities and stand as pillars of the community's strong sense of unity and shared experiences. Residents and visitors alike are often drawn to the serene Mill Creek Ravine.
The proximity of this natural oasis provides endless opportunities for strolls, morning jogs, or nature watching, emphasizing the area's natural charm.
Highlands
Gaining national recognition, Highlands has been featured prominently in lists of Canada's top neighbourhoods. The area is filled with vintage homes, each showcasing distinct architectural styles, and the renowned Magrath Mansion serves as a testament to the area's storied past.
Highlands' enviable position overlooking the River Valley makes it even more special. Residents can wake up to stunning, uninterrupted views of the natural expanse, fostering a daily connection with nature.
Boyle Street and McCauley
Celebrating the beauty of multiculturalism, Boyle Street and McCauley stand as examples of how diverse communities can come together to create a lively, welcoming neighbourhood.
Walk the streets, and you're bound to encounter vibrant murals, with every stroke of paint telling tales of the area's rich cultural tapestry.
Additionally, its closeness to Edmonton's Chinatown means residents have direct access to authentic Asian cuisines, shops, and cultural festivities, making every day feel like a global journey.
Oliver
Tracing its roots back to the earliest days of Edmonton, Oliver has seamlessly transitioned into the modern era while preserving its deep-seated history. Amidst the contemporary high-rise condos, one can still find historic homes standing as silent storytellers of bygone eras.
This duality extends to its lifestyle offerings too. Oliver boasts a myriad of dining establishments, retail outlets, and recreational areas, ensuring that residents experience the best of both worlds.
Ritchie
Witnessing a resurgence in recent years, Ritchie has transformed into a hotspot for both locals and newcomers. The heart of this transformation can be seen at places like the Ritchie Market, where food lovers converge to satiate their cravings, and craft beer aficionados gather to sample local brews.
Adding to the neighbourhood's appeal is the nearby Mill Creek Ravine. Offering more than just scenic views, it's a haven for those keen on cycling, running, or simply enjoying the outdoors.
Windermere
Located in the southwestern part of Edmonton, Windermere is a newer neighbourhood that has seen rapid development in recent years. Known for its modern homes and subdivisions, it has become a popular choice for families looking for a balance between city life and suburban comfort.
The area boasts several local parks and green spaces, making it ideal for outdoor enthusiasts. For those interested in shopping, the Currents of Windermere provides a variety of retail options, from grocery stores to specialty shops.
The neighbourhood also benefits from being near major roadways, ensuring easy access to other parts of the city.
Conclusion
Edmonton's neighbourhoods, each with its unique character, offer residents and visitors a genuine experience of what the city has to offer. There are various areas with distinct vibes in Edmonton, such as the historic Old Strathcona, the bustling Downtown, or the serene Windermere. Everyone can find a place that suits their preferences.
As you explore, you'll find that Edmonton is a city of communities, each ready to welcome you with its distinct charm. If you're planning to move or just visiting, taking the time to explore these neighbourhoods will give you a deeper understanding and appreciation of Edmonton.