Whether you are an individual or a business, having a website is good for a variety of reasons.
It can show off your passions, act as an online resume or even help improve your business. One of the most important things when it comes to creating your website is figuring out your hosting.
A web host is what actually allows your website to be able to be accessed on the internet. However, there are several different options when it comes to hosting. There is shared hosting, managed hosting and even VPS hosting, which is an increasingly popular option.
While all of those solutions might work for some people, how do you know which one works for you? With that in mind, here are a few tips to help you choose the right web host in 2020.
Be Aware of Your Options
Before looking at how to choose the right host, it is important that you familiarize yourself with all of the options. We mentioned them briefly in the introduction, but it is a good idea to get to know them a little better. Some of the most popular kinds of web hosting include:
Shared hosting – Entry-level hosting that is good for new sites or blogs. Your site will be on the same server as many others, making this an affordable, yet limited, option. Too much traffic or usage could cause your site some serious issues.
Dedicated server hosting – You are exclusively renting the server and no other website will be on it. You can control everything from the security in place, the OS being run, and several other options. However, all of this customization and control comes with a relatively high price tag.
VPS hosting – VPS hosting is a middle ground in which you get more control than a shared hosting plan, but not as much as you would with a dedicated server. While a physical server is shared between users, each gets their own virtual space on that server. It is a simple way to get some of the benefits of dedicated servers, without having all of the technical knowledge.
Managed hosting – There are several hosting companies online that offer you managed hosting plans. The companies and providers will take care of all of the day-to-day operations, to allow you to focus on your site itself.
Cloud hosting – Cloud hosting essentially uses the computing power of several different computers and servers to form a giant server, so to speak. It is a network of virtual servers that provide consistent uptime to users, due to the vast amount of computing resources available. The resources used are spread across these servers, to ensure all sites are able to run and scale successfully.
While each of these is popular and has their own uses, cloud hosting is quickly becoming the preferred option for many individuals and companies. They are scalable, fast, secure and offer incredible uptime and availability. Using the cloud for a variety of different types of computing is growing more popular, and we see a similar outlook for cloud hosting.
Now that you know a bit more about the different hosting options that are available, let's look at how you should go about choosing the right one.
Know Your Needs
First and foremost, you need to be aware of your needs. Normally, this means being aware of how much traffic you expect on the site. The amount of traffic you expect can help you decide what level of hosting you need.
For example, if you expect a ton of traffic and a lot of attention, going with dedicated servers is often the way to go. This ensures that you get the entire server, and are not sharing it with anyone else. This will improve your site's performance, security and improve your flexibility and scalability. The following link has some very helpful information on dedicated hosting servers: https://www.accuwebhosting.com/dedicated-servers/
On the other hand, if you expect low traffic initially, a simple shared hosting plan is often enough. However, it is important to be honest with yourself here. If you get a shared hosting plan, but end up with a ton of traffic, your site could be laggy, perform poorly and maybe even crash altogether.
Compare Features and Options
Once you know the type of hosting that works for you, it is time to look for the right provider. There are dozens of players in the web hosting game, from large players to small. All will claim that they are the premier option, but you need to do your homework to discover which truly makes the most sense for you.
You need to look at their costs, if they are scalable, whether they offer ecommerce and any other features that are important to you. Be sure to look into things like their terms of service and security policies to gain a better understanding on how they operate. Look at online reviews, their overall reputation and any legitimate testimonials that you can find. Be sure to take your time here, as your site relies on hosting to run successfully.
Don't Forget About Customer Support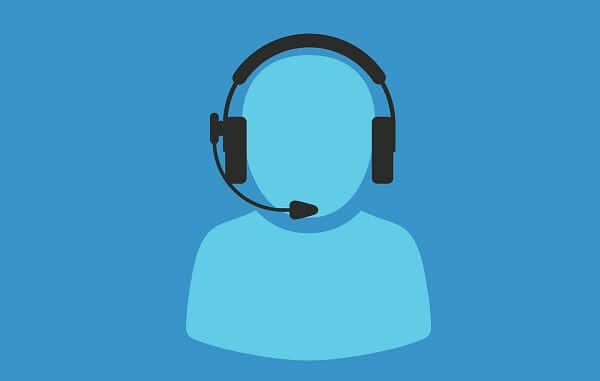 While knowing the pricing, options and features of a hosting provider is important, don't forget about their customer support. While your website will often exist and operate successfully without issues, this isn't always the case. There are a myriad of different problems that could occur, some of which may require professional assistance.
As a result, you want to work with a provider who can get you answers quickly and effectively. They should be easy to contact in a variety of ways, and not leave you waiting for days to receive a response. The better their support, the quicker your potential issues will get sorted out.
In conclusion, we hope that this guide has been able to help you choose the perfect web host for your needs.