AVI file format has been used extensively, especially for advertisements, short film etc. The ability to use many codecs and its compression rate make it popular among professionals. At the same time, it is disheartening when the AVI file gets corrupted.
There could be multiple reasons for the AVI file to get corrupted, like transferring a file from one network to another or devices, using unreliable tools to recover AVI files etc.
I created my 1st video to upload on YouTube in AVI format. Unfortunately, the video file got corrupted and I had to fix it. I quickly searched in Google and few tech forums to find better tools and decided to try Remo  AVI file repair tool since I found some good reviews and feedbacks about this tool. I could successfully fix my AVI file without much of a trouble using this software. Here I would like to share few more details of the software.
Features of Remo AVI Repair
It has got a non-destructive mechanism which can separate the video and audio streams while scanning and once the issue is fixed, the streams are adjoined to create a playable AVI file.
This software can fix AVI files that are truncated, broken, damaged or corrupted.  Scenarios where the header is corrupted, video freezes but audio continues, video audio syncing issue, video not playing in media player etc. can be solved using this software.
This software repairs by a read-only method, which means it will not modify the original file instead it creates a duplicate file and fix the issues.
It can repair AVI files from storage devices such as hard drive, SSD, external hard drive, SD card, memory cards etc.
It can show you the repaired AVI file though Preview option before purchasing the software.
How to Repair AVI File in 3 steps?
You can repair AVI Video file in just 3 simple steps. to start, you have to download this AVI Repair Software and launch the app.
Step 1: Click on the browse option to select the corrupted AVI, XVID or DivX video file.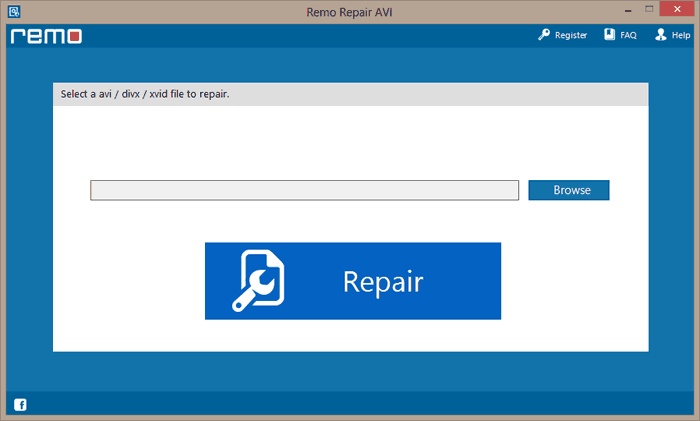 Step 2: Click on Repair button to fix the issue.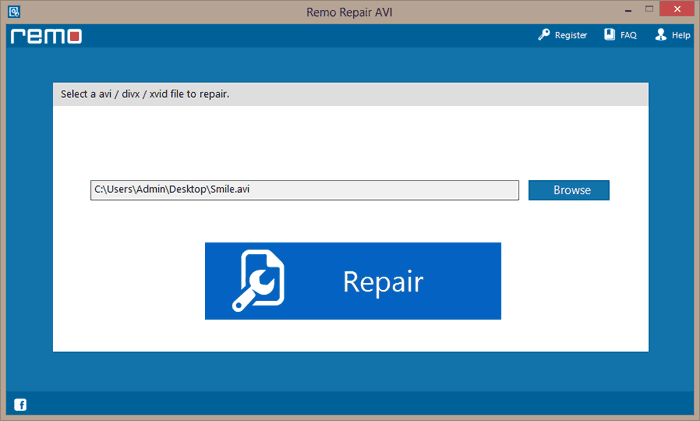 Step 3: Once the repair is done, Preview the repaired file and save it.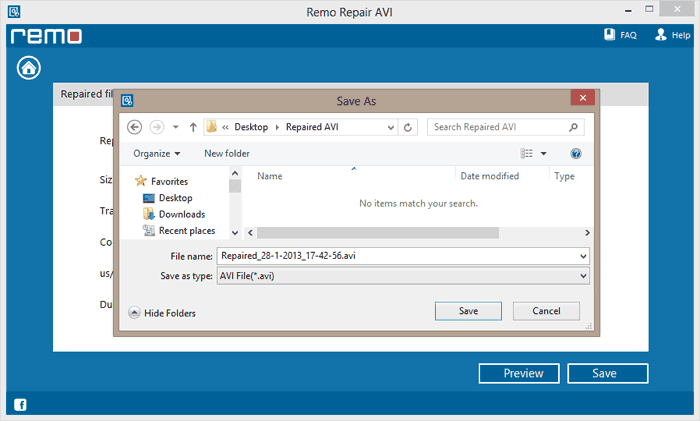 Conclusion
If you happened to be in any such situations mentioned above related to AVI file corruption, Remo AVI file repair software is a good option which can fix the issue with ease. The simple user interface enables any non-tech savvy to fix the AVI file corruption with the help of this tool.