Have you ever wanted to step into the exciting and dynamic world of cryptocurrencies, but didn't know where to start? Look no further than Bitget, the cutting-edge cryptocurrency exchange that's taking the industry by storm.
With its sleek interface, advanced trading features, and comprehensive educational resources, Bitget is the perfect platform for anyone looking to dip their toes into the digital asset market.
Whether you're an experienced trader or a complete newbie, Bitget has everything you need to unleash your inner crypto-enthusiast and join the decentralized revolution.
With its partnership with RevenueBot, the experience becomes better and evolved! Read further to learn more about them.
Bitget: An Overview
Bitget is a cryptocurrency exchange that allows users to buy, sell, and trade various digital assets, including Bitcoin, Ethereum, and other altcoins. It is a relatively new cryptocurrency exchange launched in 2018. It is based in Singapore, but also has offices in Japan, Hong Kong, South Korea, and the United States.
Bitget focuses on providing professional trading services to cryptocurrency traders and aims to become the most professional and convenient platform for trading digital assets. It offers a range of features such as spot trading, margin trading, futures trading, and perpetual contracts.
What Makes Bitget Standout
One of the things that distinguish Bitget from other exchanges is the constant focus on innovation. The exchange is constantly introducing new features to improve the trading experience of its users. One such feature is the "Smart Trade" function, which enables users to establish automatic trading strategies based on their preferences and risk levels.
This feature is particularly useful for traders who want to take advantage of market opportunities without constantly monitoring the markets.
Another unique feature of Bitget is the "Copy Trade" function. It allows users to follow and copy the trading strategies of successful traders. This is a great option for those who are just starting to trade cryptocurrency and want to learn from experienced traders. Additionally, Bitget has a user-friendly interface that is easy to navigate, making it an excellent choice for beginners.
In terms of security, Bitget takes comprehensive measures to protect its users' assets. The exchange uses multi-factor authentication, SSL-encryption and the storage of assets on cold wallets to ensure the security of users' funds.
Bitget also has a dedicated Risk Management Group that monitors all transactions and user activity to identify and prevent any fraudulent or malicious activity.
In addition, Bitget has a mobile app that allows users to trade cryptocurrencies on the go. The app is available for both Android and iOS devices and offers all the features of the web-based platform.
RevenueBot: An Overview
If you want to automate your cryptocurrency trading and maximize your returns in the highly volatile and rapidly changing crypto markets, RevenueBot is to be of help. Before learning about its connection with Bitget, let us get to know first about it.
RevenueBot is a cryptocurrency trading bot that automates the process of buying and selling digital assets on various cryptocurrency exchanges. It uses a combination of trading algorithms, technical indicators, and machine learning to analyze market data and make trades based on predefined strategies.
RevenueBot offers a range of features, including backtesting, paper trading, and live trading. Users can choose from a variety of trading strategies, such as scalping, trend following, and grid trading, and customize their bot settings to suit their individual preferences.
One of the unique features of RevenueBot is its revenue-sharing model, which allows users to earn a percentage of the profits generated by their bot. This incentivizes users to create and optimize profitable trading strategies and ensures that RevenueBot is aligned with the financial interests of its users.
The Partnership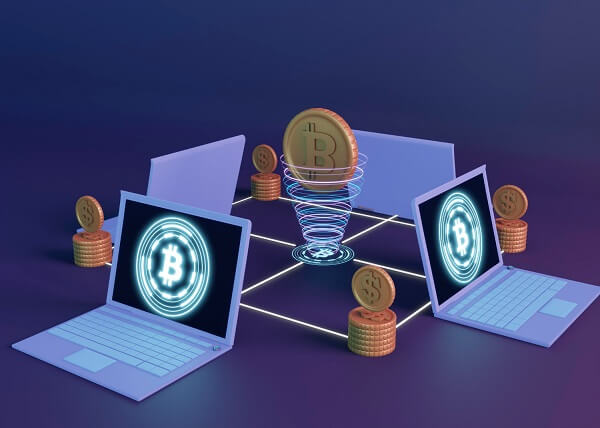 Bitget and RevenueBot started their partnership last March 2022. With RevenueBot, creating other bots and trading on Bitget Spot and Bitget Futures (USDT-M) are possible. In a sense, RevenueBot becomes the broker of Bitget Exchange.
Interested users can access and enjoy the features in 30 days before paid subscription. It includes examining the profitability of trading. It also provides detailed instructions on creating bots on Bitget, along with tips and recommendations for better trade strategies. Users who are new and unfamiliar with the crypto industry can really learn easily with this app.
Our Takeaway
One of the potential drawbacks of Bitget is its limited choice of cryptocurrencies. The exchange currently offers trading pairs for only 20 different cryptocurrencies. However, this may not be a problem for many users who are interested in trading only the most popular cryptocurrencies.
Overall, Bitget is a good choice for cryptocurrency traders looking for a professional and convenient exchange. Due to its innovative features and increased attention to security, Bitget can become a major player in the crypto exchange market.
However, the limited choice of cryptocurrencies may be an obstacle for some users who require a wider choice of trading pairs. Nevertheless, Bitget is a promising exchange worth following in a constantly developing cryptocurrency market.
Since March 2022, RevenueBot has been an official partner and participates in the brokerage program of the exchange Bitget.