Although Long Tail Keyword is not a new concept in the world of Search Engine Optimization (SEO), still you may find people who are working in the relevant field but not aware of its potential.
'Long Tail' keywords are search phrases that usually contain three to five words. These are more specific and targeted. Long Tail Keywords help a webpage to be more visible before the user who seeks out the exact information or content that is provided by that page.
Such longer version keywords face comparatively less competition to rank for. Being more focused, Long Tail Keywords may not bring a huge number of traffic to your site, but these keywords are proved to accomplish quality traffic.
Naturally, people ask questions to know something. Search engine providers are also utilizing this fact more and more. Think about Google, you can ask a question to the search giant. The service then replies you from sources. Search result in traditional link style is also available, but they are also influenced by your input.
For an example, if you want to find a great free cloud storage service, you can get it using Google search. There are tons of articles and comparisons offered by a number of sites. Going through those pieces would definitely help you to choose the best service. At first try searching with 'free cloud'. You will get a big volume of results.

Then search with 'free cloud storage'. This time you will notice a decrease in search listed items.

Finally, use 'best free cloud storage' to search and you will get even focused results.

You can apply this strategy in online shopping as well. Sellers are now applying Long Tail Keywords to be more distinguishable and get potential clients.
Long Tails are so useful to SEO. They incredibly help the content providers to connect with consumers. Short keywords face tougher competition because they are generic and already optimized by many big players. It's a great idea to be special and Long Tail Keywords enables to present yourself in that manner.
On the one hand Long Tail Keywords help to get a better conversion rate (since the users derived by these longer phrases, chances are big that the user is really interested in it). But on the other hand they may bring you more traffic with less competitiveness. Look at this picture (that I took from http://consulenteseomarketing.it/chi-sonoconsulenteseomarketing):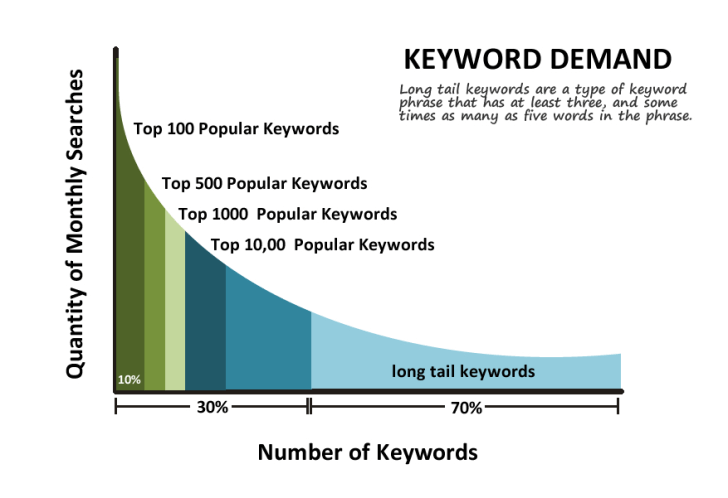 But how to know that your Long Tail Keywords are working as expected? Google analytics report may not reveal all of the referrer search keywords. There are many 'not provided' items. So it needs some professional techniques to uncover them.
HitTail.com
I found HitTail.com helpful in this purpose that offers tailored Long Tail Keyword suggestions and promises to solve the 'not provided' issue with their 'grass-fed, organic software' that is backed by their 'creative energy'. The service provides real time reporting, Google keyword import, custom article writing service and more. It also supports 'all languages' along with several search engines.
The principle is simple. You insert HitTail's tracking code into every page of your website (fortunately they have a wordpress plugin as well), then connect the service to your Google Webmaster Tools for it to gather some additional statistics and… voilà! HitTail suggests you what to write about: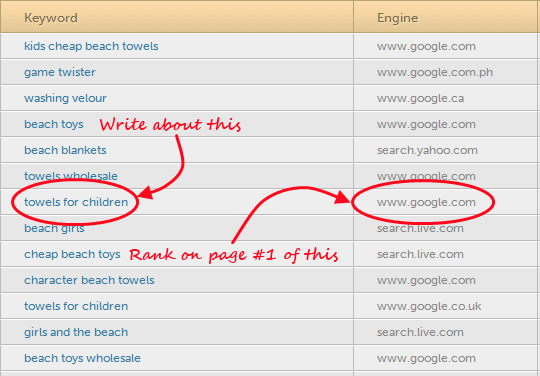 Another pleasant thing is that you don't even need to write posts by yourself, they can write an article for you for a small fee. Once I ordered a post at HitTail.com according to their recommendations and later at my big surprise I saw that post in the top ten most visited posts of my website! Wow, it seems to really work!
So, have you tried to build Long Tail SEO? What's your experience? It will be interesting to see your thoughts in comments. Thanks.