Just got a new Android smartphone? Looking for some great apps to install on the device? Google Play store has numerous applications to choose from. Here is a convenient list of 10 useful Android apps.

The Android OS lets you customize its look and feel at a great extent. To enjoy this benefit, try Nova Launcher. It is a popular home screen app on Google Play store. The latest edition of Nova Launcher offers some Android Lollipop style designs. It sports so many UI tweaks like icon themes, customizable app drawer, widgets, backup/restore settings etc.

Evernote is a popular cross-platform note taking tool. You can use this service with its Android app. The software synchronizes your notes with its server so that you can find your ideas and reminders from other connected devices. Evernote features powerful formatting, organizational and sharing options. You can upload images and record voice notes with the utility. Its free version lets upload up to 60 MB contents per month. The paid plans offer more features and storage.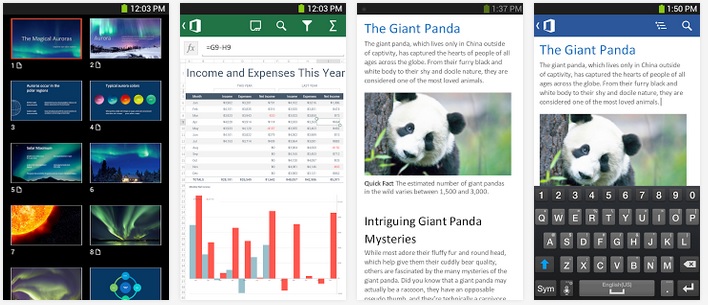 Microsoft Office is broadly used on computers worldwide. The Windows maker has made an Android version of the popular productivity suite as well. And you can use it for free on your smartphone. Office Mobile lets open, edit and create Microsoft Word, PowerPoint and Excel documents. The app comes with OneDrive support so that you can access documents stored on the cloud. Office Mobile requires you sign-in to your Microsoft account (e.g. Outlook.co, Live) to start using the app.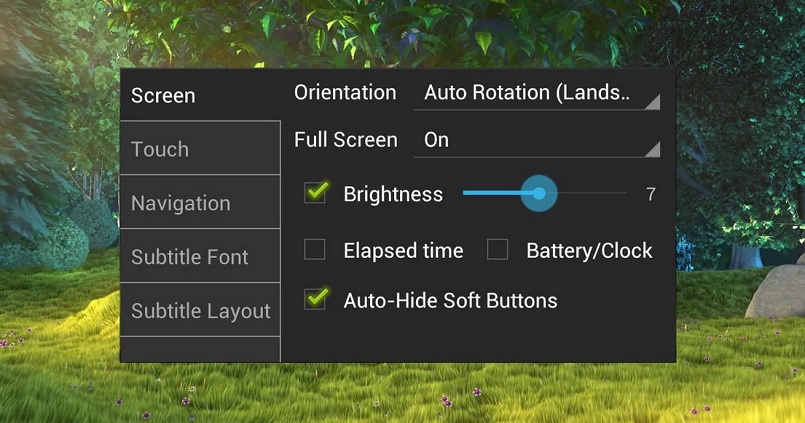 If you play a lot of videos on your mobile phone, you must need a convenient app for that. Your Android device normally comes with a built-in video player, but that lacks many useful features. Moreover, the preloaded player may not be able to play all sorts of video files. MX Player is a decent app to play your video (also audio, if you wish) library. It sports brightness and volume control on the edge of the screen. You can skip and play videos just by swiping through the display. There are also some advanced controlling tools under the hood. I think you will like this app.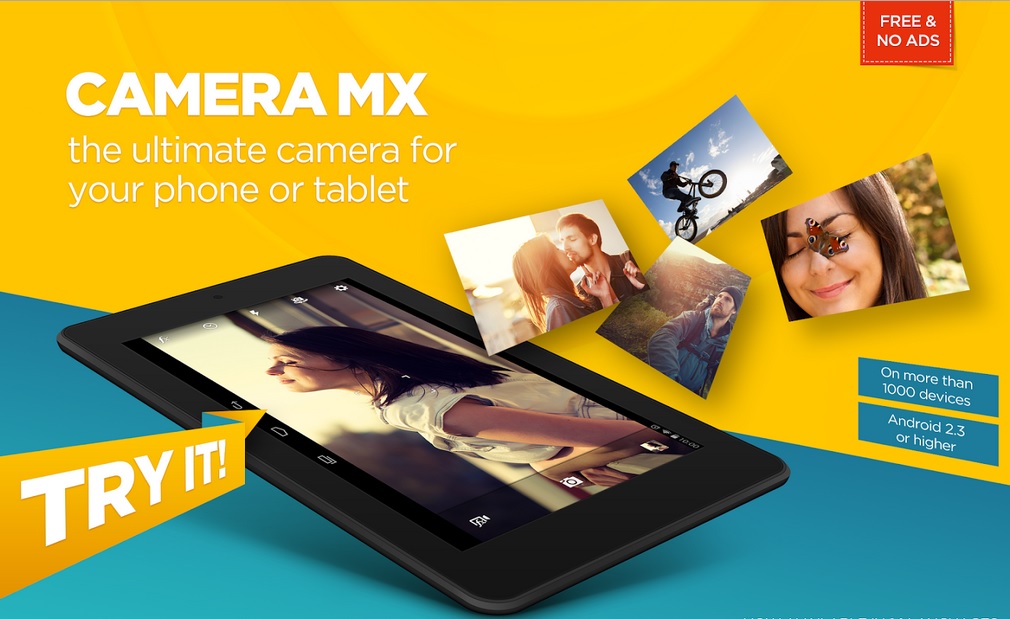 As the name suggests, it's a camera app that you can use for free. It offers some more features than the stock camera app. The app can take images quickly and save them in full quality. Even if your phone's stock camera doesn't support 16:9 photos, you can still shoot them with Camera MX. It has more than 20 built in live photo effects including HDR, Color Splash, Lomo, Vintage etc. The utility also comes with image and video editor inside. After taking a photo, you can share it instantly using on-board tools.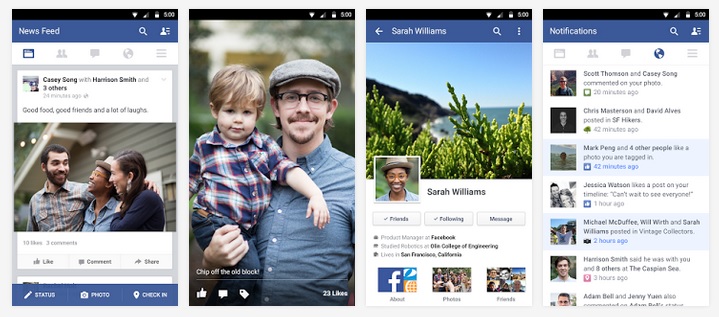 Well, you could use Facebook from your mobile browser too. But the official Facebook app for Android will give you a better browsing experience. It's faster and dedicated. However, last year the social network has detached its messaging feature from the core Facebook app. So you need to download the standalone Facebook Messenger app to continue chatting on this service.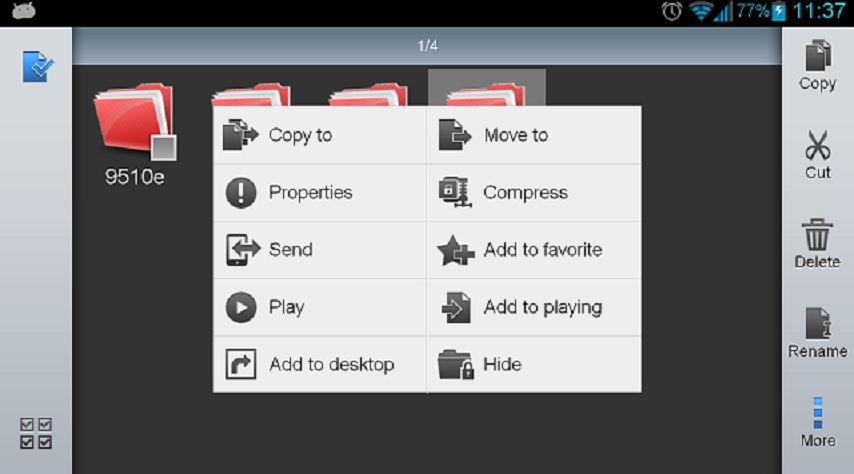 ES File Explorer is a popular file manager application for Android devices. It's a free and feature rich app that offers file management, apps management, downloads handling, task killing and lots more. The software also works with Dropbox, OneDrive, Google Drive, Box.net, Yandex and a few more cloud services. ES File Explorer has built in support for Zip and RAR formats to compress and decompress files. There are also preloaded players and viewer tools for media files.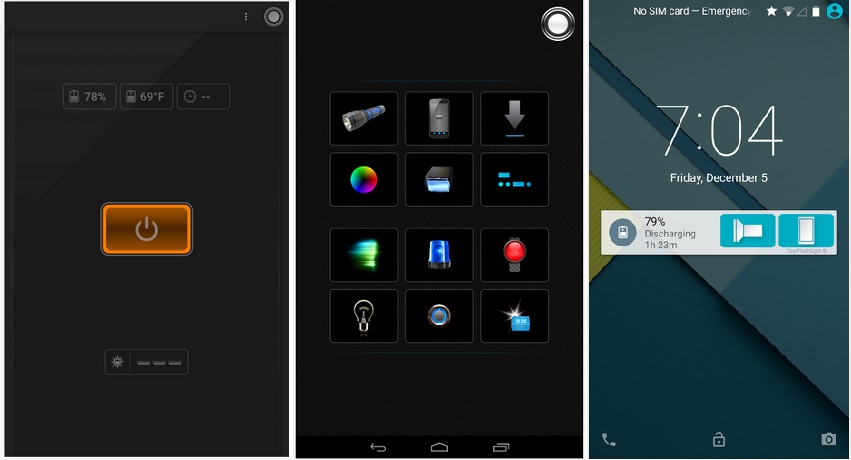 Your Android phone's rare LED flashlight can be used to enlighten your way. Tiny Flashlight + LED is an app to do that. With this app, the mobile can be converted to a shiny torch in a moment. You also can use the phone screen to get colorful light in several styles. In case of an unexpected power outage, Tiny Flashlight can help you so much.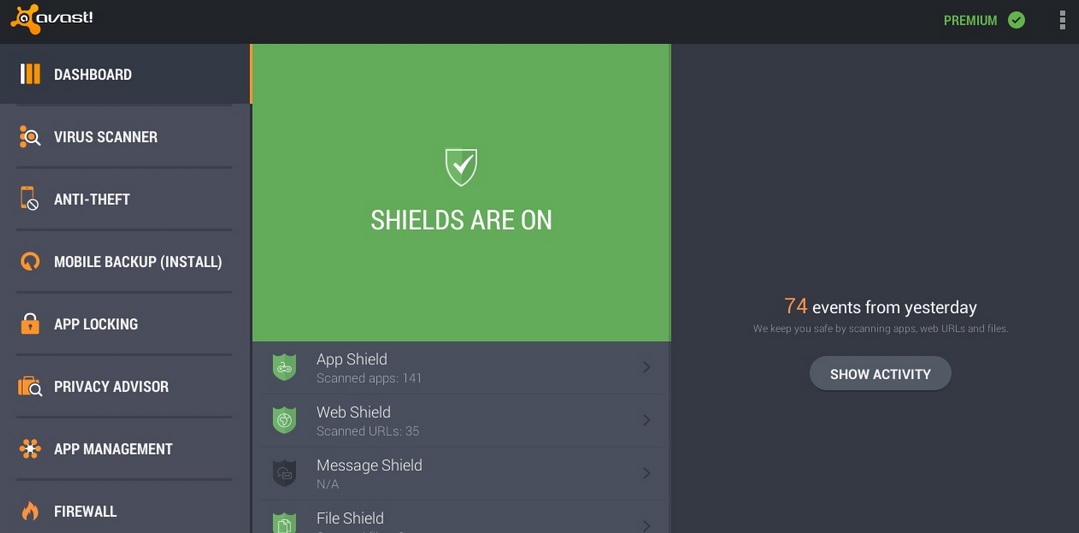 Avast mobile security offers a wide range of safety tools. It sports virus scanner, malware remover, protector, app manager, app locker, network meter etc. Even firewall is also available on rooted phones to stay clean. Users can locate their lost phones using the app thanks to its web based device locator feature. Remote lock and memory wipe features are also packed in the same package. There are many other security tools available in the app. Get it from here.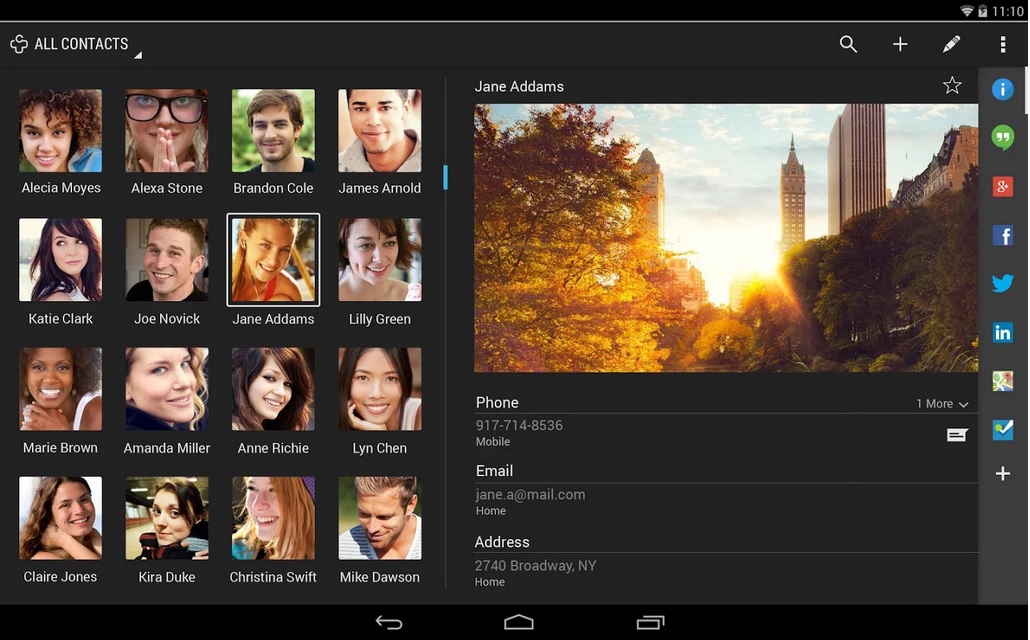 Contacts+ is a free app to manage your phonebook. It organizes your contacts beautifully and integrates them with their social media profiles. Once it is connected, the app imports contact images from the social media galleries. It also notifies you about their birthdays. Contacts+ brings the phone dialer, call log and messages together so you can access them all from one place. Social networking services including Facebook, WhatsApp, and Twitter are also brought together by the tool. I hope you will find it useful.
If you one of those Android users, who own Mac and need data to be synced across both devices – you should try SyncMate, sync tool that allows syncing and transferring data between these devices. SyncMate syncs contacts, calendar events, media files, folders and allows mounting Android as Mac disk.