A PDF converter can come in handy when PDF documents need to be converted to other formats or vice versa, edited, merged or split. Considering that there plenty of options, only the best PDF converter should be selections with all the features, quality and tools that are required. Here are 10 such complete PDF converter software solutions that will prove to be best for any and all PDF converting and editing needs.
Top 10 Best PDF Converter For Mac or Windows:
1. Nitro PDF Converter
Nitro PDF Converter works quite like a word processor, making it possible to not only convert but also create and edit PDF documents with its selection of valuable features. The Convert File tool can be used to convert a PDF to MS Word or Excel, or an image or text format.

Enhanced text-editing capabilities are included
Forms can be create and filled out digitally
Understanding the menus and toolbars is quite easy
Advanced printing options are available
Color matching and embedded fonts are supported
Audio and video files cannot be embedded
2. Smart PDF Converter
Smart PDF Converter is easy to use and very helpful. It makes it possible to convert PDF files to various formats, such as DOC, JPEG, TXT, XLS, etc. Buttons can be added to a PDF or it can be converted to a single webpage.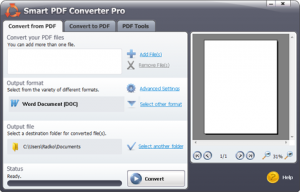 Highly accurate PDF conversion technology is delivered
A convenient interface is offered that allows easy conversions
Uses Optical Character Recognition engine to preserve the PDF's layout
A simple yet unique interface is included
Advanced settings menu is featured to choose conversion methods
Converted files can be easily converted back to PDF format
3. Amyuni PDF Converter
Amyuni PDF Converter is actually a virtual printer driver through which a PDF document can be created from any applications running under a Windows OS. Accurate and reliable PDF documents in a fraction time that other tools require. Bookmarks and hyperlinks can be added to PDFs and multiple PDFs can be combined into one.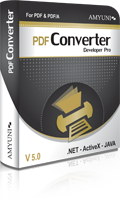 Microsoft certified for Windows 7 and 8
PDF files can be saved from any Windows application
High performance and reliability
98% layout accuracy offered by Free OCR plug-in
PDF document size can be reduced and structure can be optimized
4. FoxTab PDF Converter
FoxTab PDF Converter is a free PDF converter that makes it possible to create and converted any document to PDF and vice versa. It is among the most comprehensive and stable PDF converters available today and using it is very easy.
No special requirements
Can be easily installed after being downloaded
Data can be extracted from any PDF file
PDF files can be edited
Can be used on Windows XP, Visa and 7 systems
Additional bundle of products are offered
Source of this PDF Converter is also available
5. Solid PDF Converter
One of the easiest programs to convert PDF files is offered by Solid PDF Converter. Despite its basic flow and flashy design, this excellent program is quite well-balanced. Four icons are provided to convert and modify PDFs in the Getting Started section.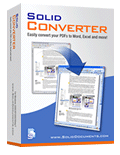 PDF files can be converted to Word documents
Image or normal PDF files can be converted into fully archivable and searchable documents
Text can be directly extracted from a PDF using Solid OCR
PDF Permissions can be set to control who can copy, edit, etc.
6. Nuance Power PDF
Nuance Power PDF, which is now known as Scansoft PDF Converter, is a useful utility through which PDF files can be converted to full format documents, forms and spreadsheets, while the all the graphics and original formatting are preserved.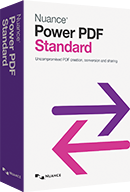 Forms can be auto-filled and templates can be generated
Output files can be processed, printed or read
A PDF document can be created from any application
Makes it possible to convert multiple files at once
Conversion in automatic mode is also possible
7. PDF Converter Pro
PDF Converter Pro happens to be a six-in-one PDF utility through which PDFs can be converted to Excel, HTML, PowerPoint, Text and Word. Once a PDF has been converted, all the original graphics, images, layout and tables are exactly preserved.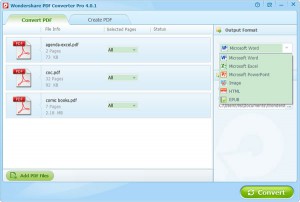 Text can be copied even from restricted PDF files
PDF files can be dragged and dropped into the converter
Misspellings and types can be modified
Data can be edited and calculations can be performed on numbers
Layout and quality are improved
8. Able2extract PDF Converter
Through Able2extract PDF Converter, PDFs can be easily and quickly converted to Excel, Word, and other formats. The user interface of this converter is professional-looking and sleek. The buttons for navigation and commands are quite intuitive.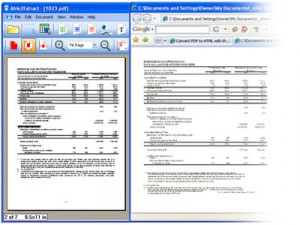 PDF content can be preserved during conversion
Powerful PDF technology so any number of PDF conversions can be handled
Colors, images and formatting remain unchanged
Accurate conversions are performed every time
Conversions can be customized thanks to its advanced technology
9. iSkysoft PDF Editor
iSkysoft PDF Editor happens to be a multifunctional PDF Converter that is completely compatible with PDF files. PDFs can be converted and edited as easily as they can be in a Word Processor. PDFs can be converted, created and edited, while images, text, etc. can also be added.
All imaginable PDF converter features are included.
Scanned PDFs can be converted to EPUB, Excel, HTML, PowerPoint, etc.
Industry leading OCR feature is offered
Up to seventeen OCR recognition languages are supported
10. Lighten PDF to Word Converter
Lighten PDF to Word Converter offers accurate and precise PDF conversion capabilities and features, and this means that PDFs can be converted to editable and well-formatted Word documents. The original formatting is also kept as accurate as possible.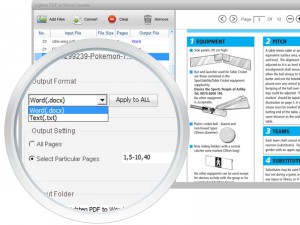 PDFs are converted precisely
PDF with complex graphics, multi-column layout or tables are supported
Everything is preserved as accurately as possible
Table data is preserved accurately
Changes can be made easily and contents can be reused
You've to always be cautious when using online tools, especially if your documents contain sensitive or personal information. If privacy is your prime concern, you should use a downloadable software app rather than an online service.
Eventually, you should keep in mind that software landscapes change fast. It's better to look up recent reviews or comparison articles to get the most updated information on the best PDF converters.