Over  90% of people rely on online reviews before making their decisions. So it's pretty clear that business success and growth largely depend on managing the customers' feedback.
The internet has been a boon for business people all around the world. Instead of having to spend money to rent out a stationary billboard to advertise their services, a fully interactive pamphlet in the form of a webpage can be created to bring in customers. On top of a webpage being a much better way to display what your business is all about and what it's capable of, the internet is worldwide which expands your customer base significantly.
People nowadays are aware of the fact that just about anyone can make a website and purport to be an above-board business, so it takes more than just your own website to fully sell yourself as the right choice for your customers. Online reviews have become a huge part of this process for many reasons. First off, the review platforms are typically completely separate from your own, so people don't think they are all cherry-picked or doctored reviews meant to look upon you favorably. Next, if there are a lot of reviews, good or bad, people know that bare minimum your service is a popular one and many will think that it's for good reason.
So now we've established the importance of online reviews. But how exactly do you go about getting these reviews and having them in places where people can actually find them? Well, there are now a few different options out there as far as review-related software is concerned, so it's just about finding which suits you & your business best.
How exactly can you do that? Well, it's about knowing what you want out of your online reviews:
A System That Generates More Reviews
Many online review softwares will merely help you organize & display already existing reviews on the internet in a more attractive fashion. The more well-thought-out systems, however, will do everything in their power to drive more quality reviews about your business from customers. People who make customer review software are well aware of the fact that satisfied customers aren't willing to spend as much time and energy seeking out a place to share their experience than those who have gotten services they aren't satisfied for. This means that for some businesses that provide a perfectly okay service their online reviews aren't very flattering because it's just simply more likely that the people that didn't fully enjoy their experience will talk about it online.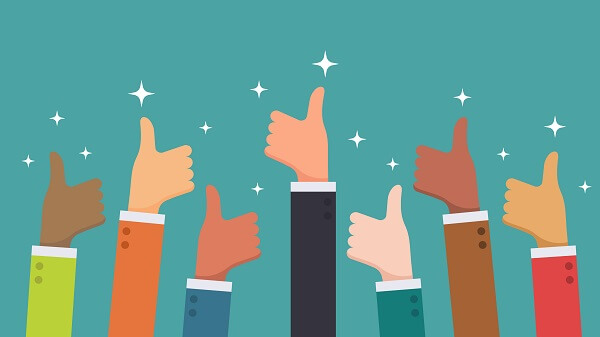 To counteract this, the right review system will gently yet firmly direct customers towards the direction of leaving a review with you while you are still fresh on their minds. Typically this can come in the form of an email or other notification a set timer after services have been rendered, and it's much more likely that your customer will end up leaving a positive review once they are still riding high off of their purchase.
Systems That Allow You To Aggregate & Sort Reviews
Certain types of platforms attract certain types of people, so you might notice that one platform has more good or bad reviews than another. When software collects these reviews, they will still display their source but you have the option of prioritizing which reviews will be seen on your website directly and in what order. This way, you can create a much more balanced look at what the average customer experiences after dealing with you instead of having a streak of bad or good reviews that might inspire skepticism in some prospective clients. Gathering reviews that are already in existence is just as important as generating the new ones, so make sure that whatever software you choose is as comprehensive as possible.
The internet can be a very cutthroat place and because our collective attention spans have become so short in recent years, the decision as to whether or not someone will go through with purchasing from your business can be up to a split second decision. It's of great importance that you make sure that quick, snap impression is as good as possible to convince a would-be customer that they shouldn't just start looking elsewhere right off the bat. With the right review system, you'll be able to build your brand up from a newcomer to the business to absolute authority in the field. The trust that comes with having a wealth of reviews easily available to anybody who looks you up is worth more than any advertising budget out there. If you aren't being reviewed, why choose you?
That's exactly why choosing the right review system should be one of your top priorities moving forward with your brand's online presence.