Planning your dream home or even the perfect room adjustment to help make a space truly your own is a pass time that many people have, it's a lot of fun to take time to daydream about how things could be.
The mind isn't always a completely accurate sketch artist, though, and it might end up looking better in your head than it does in real life. On top of it all, having all of your ideas solely in your head might lead to you forgetting them down the line when it matters most which is the last thing you want after finally settling on all the little details. At the same time, it's not like you can just poof your dream home into existence and start playing around with infinite furniture choices at will. Well, I'll have you know that you actually can. There's tons of software out there that can help you visualize your dream space in a pretty realistic fashion.
Don't believe me? Check out these room builders for yourself:
Planner 5D
Probably the best free tool available, you can build the perfect room from scratch and decide all the small details for yourself. There is a bit of a photoshop type feel when you're using it, but it's actually pretty good for giving you an idea of how a certain room will look. You have complete autonomy as far as furniture choices and can even go as far as adorning the walls with decorations. All of the tools fit into each other nicely, and by that I mean when you put something on a wall it actually follows along the wall instead of looking like it was lazily pasted on top of it. As far as raw features and the finished product is concerned, Planner 5D is a knockout.
Marble
This tool will end up giving you a representation of your dream project in a really realistic and well put together manner, it won't seem like you just cobbled together tons of different elements from different sources and tried to make them work together. From layout to finishes, there's not much you can't do with Marbles room planning software. There's an expansive amount of cabinetry as well as a staggering amount of countertops to choose from on top of it all so a modern, sleek room project is just a few clicks away.
Roomstyler 3D Home Planner
For those who need a little bit of help and don't want to worry about starting completely from scratch, Roomstyler's home planner is perfect. You can either upload your own floor plan or start with one of their presets and then go from there. The UI is extremely simple to use and isn't too much all at once. The fact that you can sub in real products into the model means that each product has been carefully tailored to not look out of place within the planner.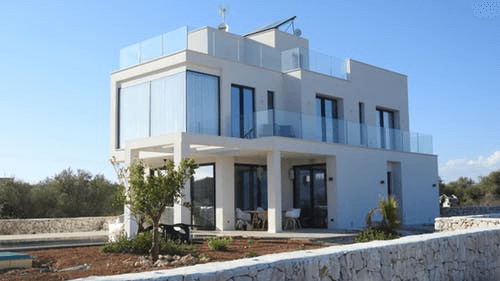 Having your dream home in mind years before you're able to commit financially to a house is a great way to give yourself something to start working towards. Even just to plan out some rooms to get a feel for your interior design skills or kill some time, any of these room planners work fantastic and are sure to get the juices flowing.