Despite the fact that Apple OS X is made in a way that it's not necessary for its users to know all the peculiarities of the system settings, sometimes it is really hard to tackle some issues with OS utilities only. Like checking why SSD on Mac is full, even though it looks like your files should not take so much space. I could find only two utilities that perform this task and are regularly updated by their developers. And below we are going to talk about them.
Simple utility that analyzes disk files and folders on Mac. Its price is $9,99. Trial is also available with unlimited functionality.
Daisy Disk allows scanning as administrator. After admin password is entered the disk becomes violet in color.
It took Daisy Disk 30 seconds to scan my 120 Gb SSD that was two-thirds full and afterwards it gave the results in a separate window. Yes, afterwards, not in the process. Scanning of a 25 percent full 850 Gb partition on USB 2.0 took 1 minute.
Disk folder tree is represented as a diagram with clickable sections that allow to move through file system hierarchy quickly. After scanning is complete, files and folders can be moved to a special buffer from where you can delete them for good. After something is moved to buffer the program will show how much space will become free after files and folder are permanently deleted.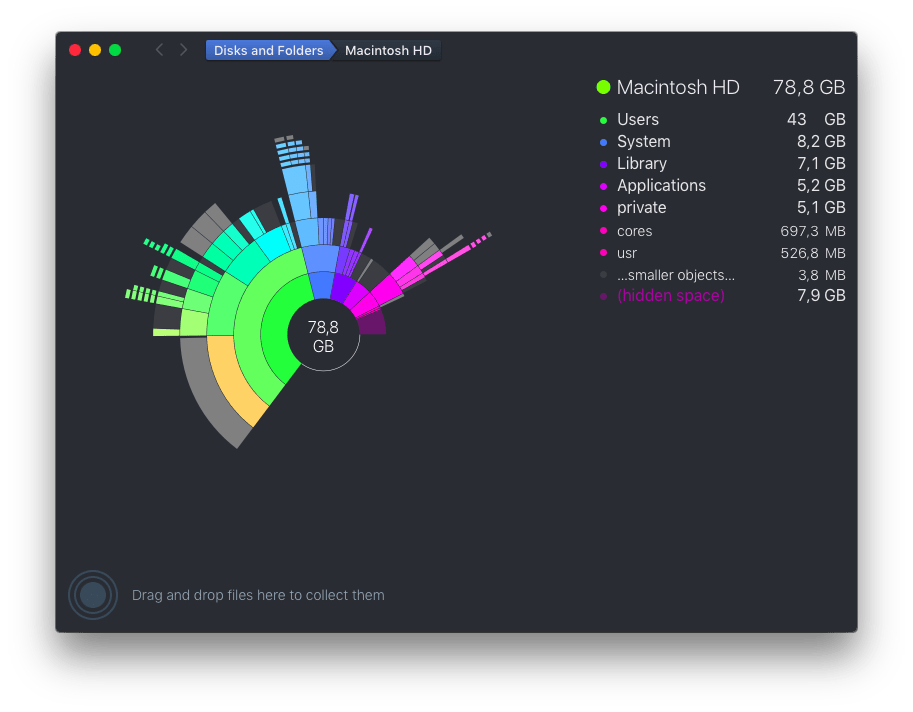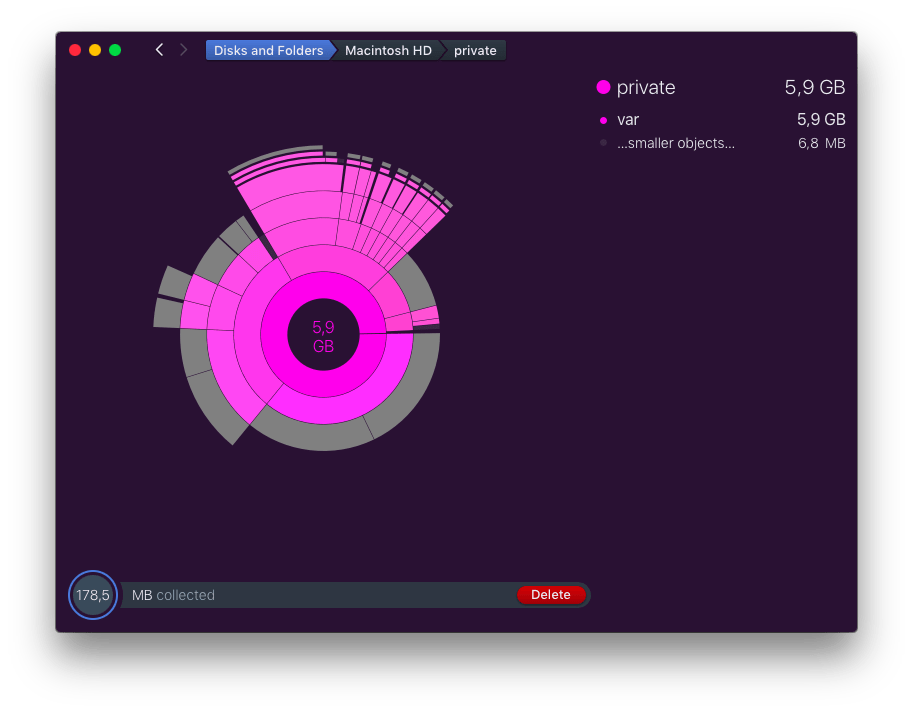 Interestingly, this program exists both separately and as a part of Mac Cleanup Suite. The latter contains newer version. Disk Inspector was scanning the same SSD for around 2 minutes. Display of results is very similar to Daisy Disk, just the diagram opens immediately and updates data in the process. It does not allow deleting files and folders, which is an obvious downside as compared with Daisy Disk. However, if you purchase it as part of Mac Clean Suite, you can use disk cleaning utilities, but that seems inconvenient to me. The price of Disk Inspector is $7,99 and together with other utilities $19,99.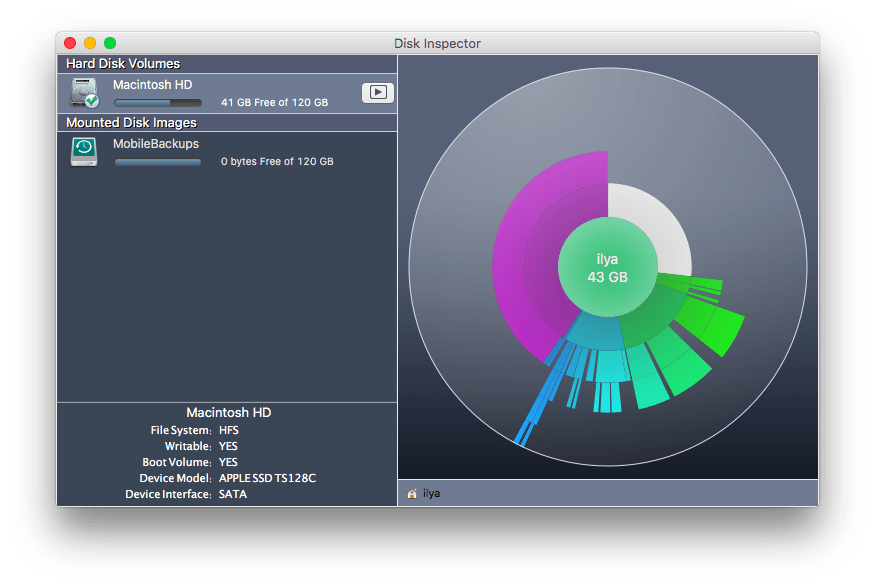 Conclusion
So it turns out that the only utility that can help you analyze data on your Mac and then delete the unnecessary stuff is Daisy Disk. Unfortunately the market cannot offer anything close to this utility.