If you play with torrents frequently then you will like greater download speed and flexibility with the total procedure that can be enjoyed on ZbigZ (similar to Bitport.io).
[sc:bitport]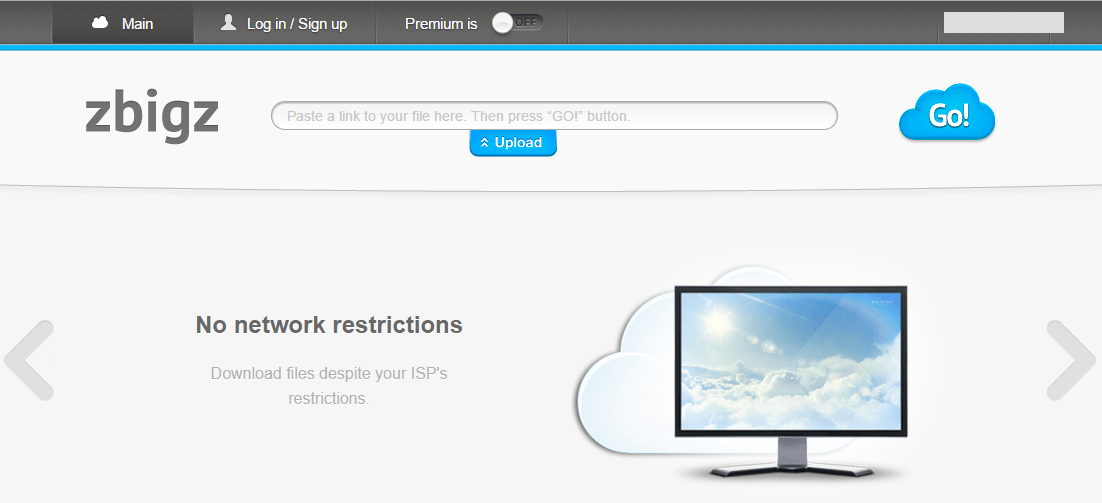 Downloading torrents has been made easier and faster by ZbigZ. The site sports a clean user interface. You can use it without any registration. ZbigZ offers both free and premium plans. As a free user, your maximum downloadable file size will be 1 GB with up to 2 simultaneous number of downloads having a 150 KBps peak speed limit. If you sign-up for ZbigZ free package, there will be some additional facilities. Registered free users can store 2 files under their personal ZbigZ account for 7 days. Torrent sites allow you to download movies for free of cost and not even movies, you can download loads of content like anime, music, manga etc.
ZbigZ premium plan offers unlimited download speed, unlimited file size and cloud storage to keep them. Additionally, paid customers can stream media from their ZbigZ account. Beside a few more benefits, premium users will not see ads on the site while they are logged in. ZbigZ premium will cost you $3.99 for 5-day plan and $9.99 for 30-day plan. See here the full pricing model.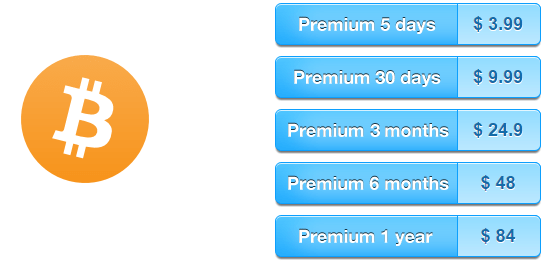 Downloading Torrents
You can download a torrent via ZbigZ in two ways: Firstly using the magnet link and secondly uploading the .torrent file. Let's see these methods in action.
The Magnet Link Method

To download a file using a magnet link, at first visit the ZbigZ home page and paste the magnet link into the specified box. Click the 'Go' button.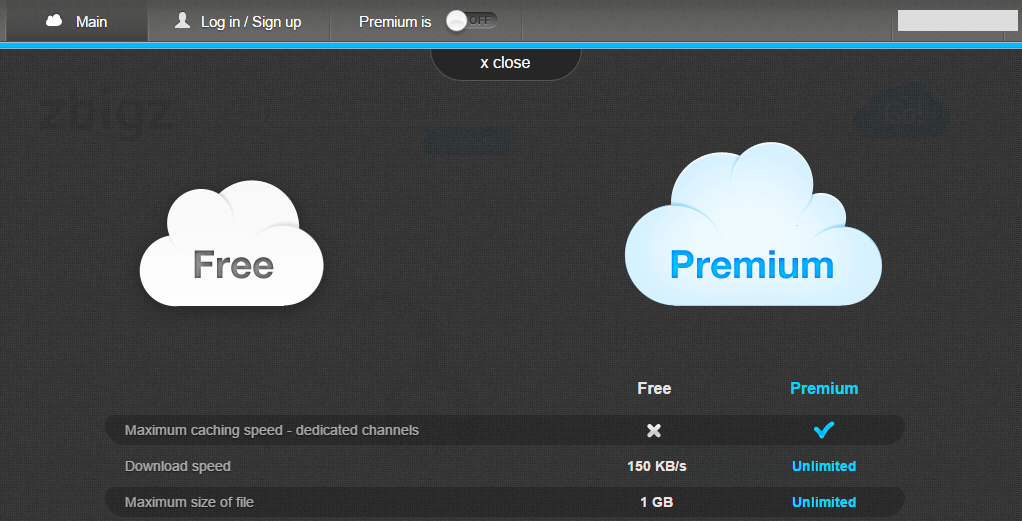 Now choose your profile type. Free or Premium.

The caching process will begin. Once it is done, see the downloaded files and download using the available options.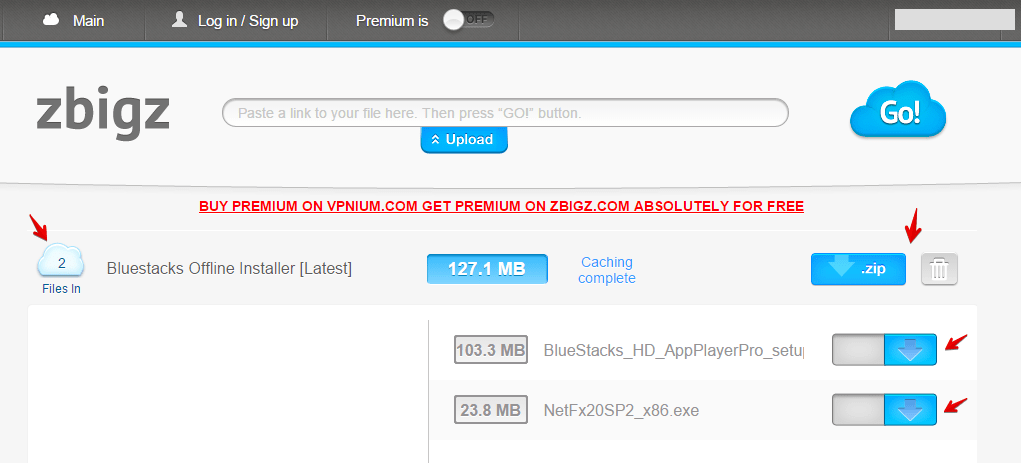 The .torrent File Upload Method
If you have a .torrent file, you can download the target content by uploading the .torrent file to ZbigZ. Just visit the ZbigZ home page then click the 'Uploar' button.

Locate your .torrent file and click 'Go'. Rest of the procedure is same as the magnet link method.
This is actually the gist of ZbigZ. I found its torrent downloading service fast and smooth. I think the 1 GB file size strategy for free users is an attractive feature. If you need more facilities, just go for its premium plan.