With millions of viewers across the world, and millions to be made in the competitions, Esports is huge these days and growing bigger.
Recent estimates by gaming data site Newzoo indicate that by 2021 eSports will have grown into a thriving billion dollar industry. It's not just the video-games being played that are drawing the crowds, although these include stellar games such as Overwatch, DOTA 2, League of Legends and Rocket League.
A large part of what people enjoy about esports is the same as any other actual sport; the anticipation of seeing a winning play, the emotional involvement in the match and joining a community in support of a team or player. Even professional athletes are getting involved in the action with basketball legend Michael Jordan being part of a group of investors behind popular esports company Team Liquid. So ubiquitous is eSports and online gaming a story even came out last year where professional NHL hockey players were ordered by management to stop talking about Fortnite online for fear of drawing attention away from hockey.
As esports grow, so do the similarities with other big-league sports. Much like real sporting events you have the option of placing bets on the outcome of particular teams or players. Gaming-athletes also regularly get sponsorship deals and endorsements from big-name brands, and in some countries they even can travel on athletic visas.
So to save you some time, before esport takes over the world and you're left behind, here we'll be taking a look at the best sites for watching the biggest eSporting tournaments and showdowns:
Twitch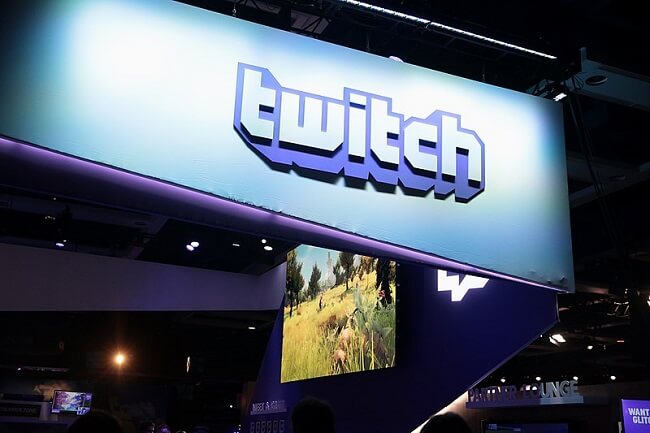 Undoubtedly the first name to come to mind when thinking of video-game streaming, Twitch isn't just the place to go to stream late-night let's-plays or video game reviews. In terms of competitive gaming Twitch is probably the biggest name out there. Regularly streaming big-name big-game tournaments like Overwatch League and League of Legends, Twitch is the go-to default space for eSporting events.
For a few years now the Amazon-owned streaming service has been enjoying life at the top of the game (pun intended). It's been referred to as the home of competitive online gaming; however in recent years, with the growth of esports as a whole, we have seen a few other channels pop up with enough audience power to challenge Twitch for the top spot.
YouTube / Gaming
YouTube are the undeniable titans of online streaming for any and all video content, however it's interesting to note just how much of an effort they've made with gaming in particular. After Amazon spent close to $1 billion to acquire Twich in 2014, YouTube decided to release their own dedicated YouTube Gaming app in hopes of increasing their audience numbers. Using a second platform not integrated with the main website only seemed to make things more complicated, and they have since closed YouTube Gaming and moved all content back to the main site under youtube.com/gaming. Now alongside videos of cats playing piano, it regularly hosts livestreams of eSporting tournaments as well as user-created special events such as the Fortnite Battle Royal organised by popular Spanish Youtuber elrubiusOMG in March 2018, which broke records drawing over 1.1 million live viewers.
Facebook
If YouTube wasn't mainstream enough, it may surprise you to know just how much esports live content has been hosted on Facebook. In early 2018 Facebook signed a deal with ESL (Electronic Sports League), the largest Esports organisation in the world, to bring it's biggest tournaments – the Counter-Strike: Global Offensive Pro-league and ESL One Dota 2 – exclusively to the social networking platform. This deal has since become non-exclusive with ESL streaming on a number of other platforms, but still maintaining a strong presence on the popular social networking site. Despite the lack of exclusivity, Facebook is still the place to go for Counter-Strike and Dota 2 tournaments.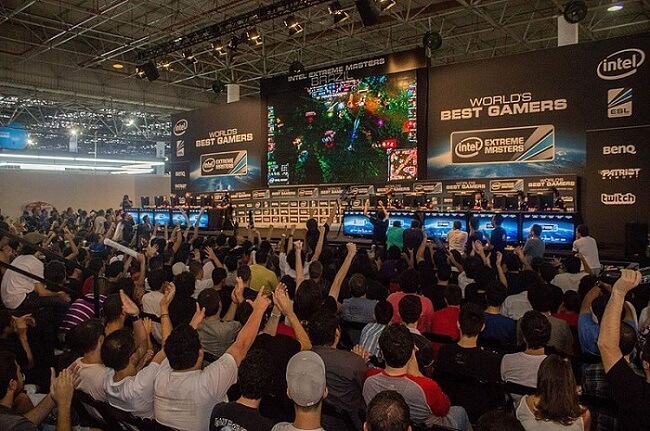 There are plenty of other names out there in the world of esports streaming: there's Dailymotion Games, Beam and Smashcast.tv. There's also Huya and Huomao if you're based in China. But for western audiences, Twitch, Youtube and Facebook reign supreme when it comes to hosting the big name tournaments, and it doesn't seem likely to change any time soon.