The Corona pandemic has hit our planet like the worst nightmare. As per the latest reports, there were more than 247 million Covid-19 cases around the world,
while this pandemic has consumed more than 5 million lives globally.
Just like many other countries, even the developed ones, the United States is still trying to find its way back to normalcy. This pandemic has not only changed our lives but also has reshaped the healthcare system in the US. For instance, the telehealth concept has been one of the worth mentioning emergencies in the pandemic.
People now prefer to get healthcare services through online channels, and that is why healthcare providers are shifting to online platforms. This explains why healthcare providers are increasingly switching to virtual platforms like virtual data rooms or cloud solutions for safe online document storage and sharing.
US healthcare: During and after Covid-19
For starters, the US has been one of the most Corona-affected countries.
As of now, the US has reported more than 45.9 million cases of Covid-19 while the death count has crossed 745k. It was obvious that this deadly outbreak would take a heavy toll on healthcare in the US, and it did.
Here are some disturbing facts related to the US healthcare industry since the Covid-19 outbreak.
During January 2021, gross hospital revenues saw a 4.8 percent decline in comparison to January 2020.
Hospital operating margins saw a 27 percent decrease in December 2020 and January 2021.
Hospital ICU Bed occupancy (during March 2021) was on the higher side. On average, 67 percent of ICU beds were being occupied in the country. In fact, this percentage for Delaware, Texas, and Alabama was exceeding the 80's.
According to the projections, in 2020, hospitals were expected to suffer losses of 323 billion. Even in 2021, expected losses may reach up to 54 billion or even more than that.
Now, all of this has "forced" healthcare providers to make drastic changes. And here are some of them.
1. Virtual care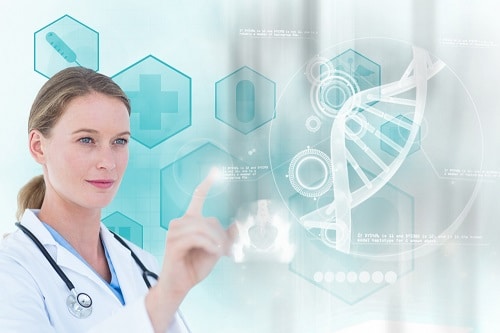 Virtual care is one of the most prominent emerging trends in 2021. In fact, things started moving quickly back in April 2020. It may be surprising to you that telehealth was not even an option as the total number of primary healthcare visits via telehealth was even below 1 percent. However, this value suddenly increased to 43 percent in April 2020 after the pandemic. This has forced hospitals and healthcare providers to add virtual care to their overall corporate strategies.
2. Integration and mergers
As we have already mentioned, as per AHA (American Hospital Association) estimation, hospitals might lose $323 billion in 2020 and another $54 billion in 2021. That means the financial woes will definitely force a lot of organizations to pair up with other similar larger corporations to stay competitive.
Virtual data rooms and healthcare: The rising need of VDRs in healthcare sector
From getting appointments and waiting in queues (for consulting a doctor) to getting your lab results and prescriptions from certified specialists through various applications, the healthcare industry has seen a drastic change in its organizational policies. Not only this, but VDRs have replaced those massive storage rooms or cabinets for documentation.
However, is the Covid-19 pandemic the only reason for the healthcare industry to switch to virtual data rooms or other cloud technologies?
Security concerns
The corona pandemic is one major cause, but security concerns are one of the biggest reasons behind this transformation. Where technology has made things easier, it has also paved the way for hackers as well.
The healthcare system, without any doubt, has some of the world's largest databases. It includes private information about patients, doctors, medical staff, faculties, retailers, etc. It may shock you, but this type of information is actually more valuable than the financial information of any individual. For instance, if someone gets details of your bank account or credit card, you can ask your bank or credit card company to block the services.
However, your address, name, or medical details can be misused easily. That is why every healthcare organization, whether small or large, is now focusing on confidentiality and information security.
Here are some mind-blowing statistics about the security breaches in the healthcare industry in just one month (March 2021).
Hospitals are responsible for 30 percent of the infringement cases.
There have been over 2100 data breach cases in the US since 2009.
Hackers mostly target the finance and healthcare sectors.
78.8 million Patients were the victims of the famous Anthem Breach.
The healthcare sector was not only combating health concerns raised by Covid-19, but it had to deal with data breach threats as well.
Virtual data rooms: A perfect solution for healthcare document management system
A virtual data room can be the perfect answer to healthcare data security woes. Here is why.
1. Impeccable security
Of course, virtual data rooms provide non-stop and impeccable security of documents. All you have to do is upload the documents to servers of virtual data room providers, and they will be safe from any malicious attacks or external threats.
2. Better accessibility
Virtual data rooms provide easy and faster access to documents. For instance, if a doctor needs a patient's history or previous medical records for quick diagnosis and treatment, he/she may have to go through tonnes of patient files (even if they are organized) in a physical data storage room. However, data room services allow them to find their desired information in a matter of seconds.
3. Limited access
Virtual data rooms also allow the administration to set up access barriers for different users. For instance, if the hospital administration does not want nurses or medical staff to have access to a specific type of data, it can set access limitations. Apart from that, the administration can set restrictions on downloading, copying, or printing any specific document(s).
4. Remote access
Remote access is another amazing feature of virtual data room software. Doctors, medical staff, stakeholders, investors, administration can access the data remotely. This has made things easier for everyone, such as medical practitioners, as they (in case of emergency) can get access to their patient's medical history from anywhere.
5. Better collaboration
Virtual data rooms keep updating the data stored in real-time. That means different doctors and physicians will have access to the latest information about their patients. This also allows them to collaborate and develop a treatment plan accordingly easily.
6. Cost-efficiency
A study concluded that in the US, administrative cost makes up 25 percent of expenses in hospitals. That is mainly because of that "bulk" paperwork in the form of billing, record keeping, etc. In fact, as per the law, medical institutions or hospitals have to keep the patient's record of the last 10 years. However, hospitals can save these costs by opting for virtual data rooms.
7. Q&A section in VDRs
Virtual data rooms not only allow their users to view different documents, but they can engage in discussions related to them. This feature is very helpful for clinical trials, especially when the researchers are operating from different countries/regions.
8. Quicker drug approval process
As virtual data rooms provide real-time information, it becomes easier for pharmaceutical companies to get drug approval quickly. All the relevant authorities will have real-time information, and they will be able to process things faster.
The takeaway
Virtual data rooms are not only a trend, but they are becoming a necessity. The world is going online, and it is just a matter of time that all business organizations will ultimately have to go with the flow. For the healthcare sector, VDRs are even more important because of security concerns as well as financial concerns.
Virtual data rooms are cost-effective, easily accessible, completely secure and transparent — and thus they can cover all the needs of healthcare.