GoPro cameras are great for shooting high-definition action videos. These tiny cameras enable you to capture videos in the conditions where regular cameras would fail.
But despite their durability, the underlying technology of recording video files used in GoPro cameras is quite standard. The video files are recorded in the MP4 format, which can get corrupted due to a number of reasons.
In this article we'll cover common issues that may damage your footage shot on a GoPro camera, as well as how you can repair corrupted GoPro video files with an online video recovery tool – Restore.Media.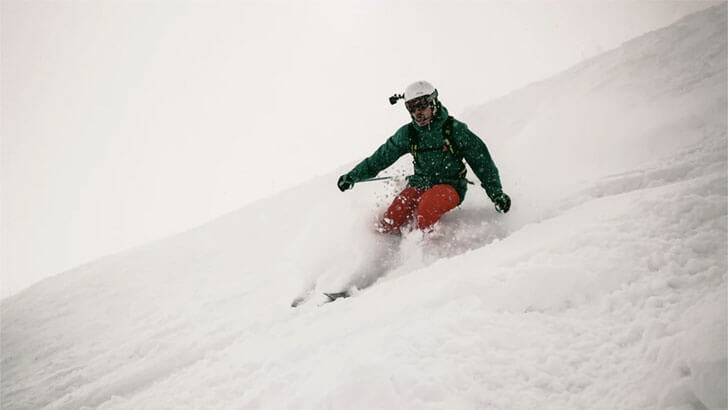 Possible Reasons for GoPro Video Corruption
Here are some of the potential reasons that can corrupt your GoPro video files to the state when you can't play them in any media player, or when the video files contain artifacts, glitches or distortions.
SD Card Failure
GoPro cameras are quite demanding to read/write speed and overall quality of the SD cards. They record high-res video files along with low-res previews simultaneously, generating high volumes of video/audio data streams, which only certain SD cards can handle.
One of the most common reasons why GoPro videos get corrupted is when GoPro cameras are used with improper SD cards that don't have enough space or read/write capacity. In this case the GoPro camera may fail to record the video stream properly and save metadata/indices in the final video file. As a result, you won't be able to play such a damaged video in media players.
If you don't want your video to get damaged due to such a failure, just make sure to use only GoPro approved SD cards with your camera. You can find SD cards supported by your specific camera model on the official GoPro forum.
Sudden/Unexpected Camera Shut Down
A power failure that caused your GoPro camera to shut down unexpectedly is another common issue that may corrupt video files. When recording a video, your GoPro camera keeps the video's metadata/indices in its temporary memory. The metadata is then saved in the final MP4 video file when you stop the record. Now, if the battery runs low on power, or you've crashed your GoPro camera, it may fail to save the metadata in the video file. As a result, you have a damaged file that contains video and audio streams, but misses metadata needed to play it in a media player.
To avoid such disasters, use safety cases for your GoPro when shooting in extreme conditions. Also, remember to charge your GoPro's battery before going out to shoot some engaging videos. Consider taking additional GoPro batteries along with you to quickly replace them when needed.
Deleted GoPro Video Files
Lastly, no one is insured from accidentally deleting video files from an SD card. If you've deleted your GoPro video, or quick-formatted your SD card, do not record anything on the memory stick. There is still a chance to recover your deleted GoPro video, unless you've overwritten it with new files.
Once you've noticed that you deleted your valuable video files, make an image of the entire SD card. The image file needs to be with the .IMG extension. Having such an image file, you will be able to contact video recovery services, such as Restore.Media, to get the videos repaired.
How to Repair Corrupted GoPro Video Files
If due to any of the above reasons your GoPro video got damaged, there are ways to fix it. Below is a step by step guide that can help you repair corrupted GoPro video files:
Use the GoPro "SOS" Feature
GoPro cameras feature an in-built tool – "SOS" – that enables you to restore metadata/indices in your corrupted GoPro video files. To use the feature, simply insert the SD card with the damaged video in you GoPro camera and wait for a few seconds until the camera scans the memory stick. If you see an icon of a bicycle or a patch on the camera screen, this indicates that your GoPro has found the corrupted video file. Press any button on the camera to let the camera repair the files.
If your GoPro camera didn't find the broken video or failed to fix it, you may try repairing the video with an online tool – Restore.Media:
Repair GoPro Video with Restore.Media
Another effective way to repair corrupted GoPro video files is by using a third-party tool, such as Restore.Media.
Restore.Media is a powerful video recovery service that allows you to repair corrupted GoPro videos online. It features recovery algorithms optimized for GoPro cameras, which provides you with higher recovery success rates compared to similar third-party tools, or even to the GoPro's in-built "SOS" function.
The service also allows you to repair GoPro files either in automatic or in manual modes. If you can't fix your video on your own, you can always request Restore.Media's engineers to repair the file for you.
Some of the key features and benefits of Restore.Media include:
Free to try. Once the video is fixed, you're provided with a full-time preview, so that you can check if the video was repaired correctly. Please note though, that the preview video is shown in low resolution and bit-rate. To download the repaired video in full resolution, you will have to pay a small fee.
Can repair video files that miss headers, metadata and indices.
Employs specific algorithms for repairing deleted video files. It allows the tool to fix glitches/distortions in your footage.
In addition to MP4 files, you can use the tool for recovering MOV, 3GP, M4A and a wide range of audio file types.
If you fail to repair your GoPro video file, you can order manual processing of the video by Restore.Media's engineers.
Now, if you've got a corrupted GoPro video – don't panic. Just follow the instructions in the article to get the video repaired. It is also a good idea to follow simple rules described at the beginning of the article to avoid your video from being damaged. And if you have any questions or need help with video recovery, you can always contact Restore.Media's engineers.