All of us who take photos or use images in various purposes need to edit those pieces. Many people use heavy apps to get it done. But today I'll introduce you with a tool that offers simple but efficient online photo editing.
Picmonkey.com is a popular service which features several photo editing utilities. You can take its core benefits for free by using the ad supported version. There is an ad free 'Royale' subscription plan which comes with some more effects, fonts, exclusive designs etc. The paid package costs $4.99/month or $33/year. However, in perfect timing, you could get a 30-day free trial in promotional campaign.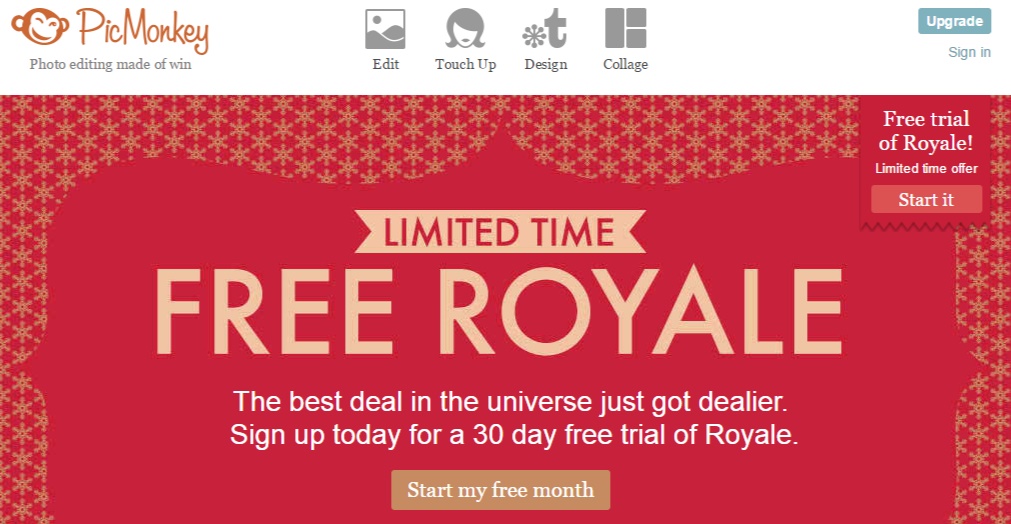 Recently I've used Picmonkey's free version and here I'll share my experience with you. Before entering into deep, let's see its pros and cons.
Pros
Easy to use
Lightweight and quick
The free version provides enough features for personal use
Picmonkey possesses a rich collection of built-in effects, designs, art components etc.
Cons
Very basic text formatting options
The Focal Soften effect blurs the contents based on a circle, there is no custom area selection which makes it unusable in many cases where we need to focus on subjects that are not really rounded
The Bottom Line
Although all of these tools were not usable as expected and some features were just locked with 'Royale' (premium) restriction, yet I think Picmonkey is an amazing service and worth trying. If you love cloud computing, you would go for its 'Royale' plan.
What People Say about Picmonkey.com
I gathered some other people's opinions about Picmonkey online photo editing service. One user said that he likes the tool because it doesn't need any download or installation. Another user praised Picmonkey for not forcing to register in order to use the site.
A blogger titled Picmonkey as the "Poor man's Photoshop". I found a reviewer who loves the service for its range of features like basic editing, touch-up, effects, collage maker etc.
However, I also found few negative comments about Picmonkey. Some users said that the Touch Up tools are not that much effective as expected. People also commented that they would like to get more text formatting options, free effects and more customization options for built-in features.
Picmonkey.com Hands-on
First thing first, Picmonkey doesn't require you sign-up to enjoy its free offerings. I liked this policy very much.
The service splits its tools into four categories: Edit, Touch Up, Design and Collage. You will get them on the top of the website. Let's explore the range of Picmonkey utilities one by one.
Edit
The Edit function lets you add texts, effects, overlays etc. to your photo and make it even better. To edit a photo, you can provide the file from your computer or use images stored on the cloud. Picmonkey also has some sample images to experiment with.

Clicking the square photo icon will prompt to choose an image from your computer. After selecting the file, it will be opened in Picmonkey's editor right away. If you want to edit photos from the cloud, the specific service needs to allow Picmonkey to access that. I preferred to provide photo from my computer and it looked like this in the editor.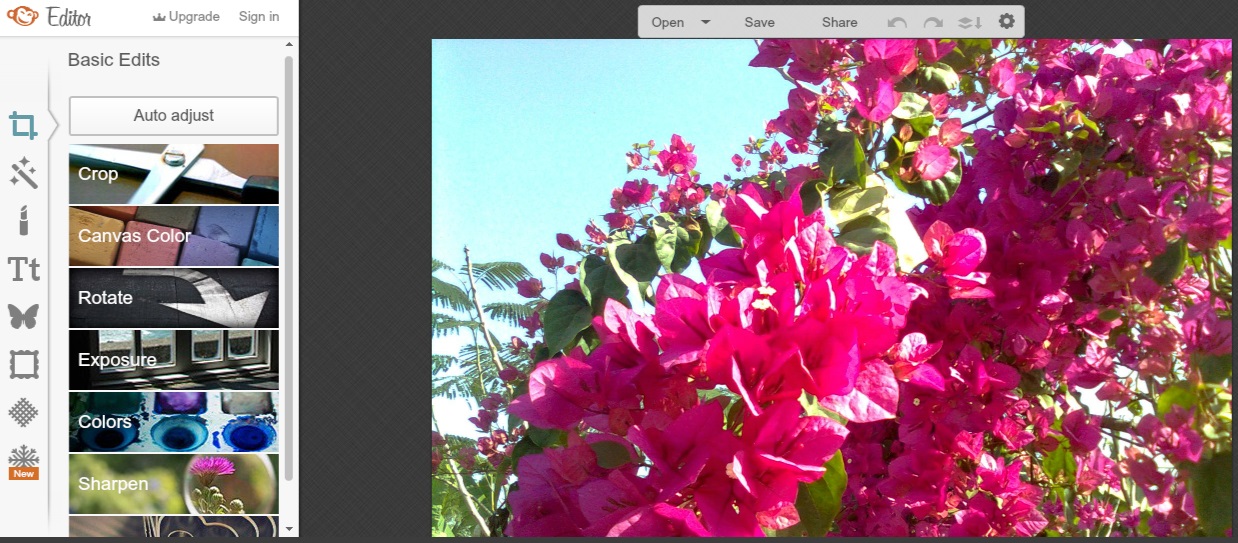 You can zoom in/zoom out the photo using the scaling option given in the very right. On the left side, the editing tools appear. See these tools from close.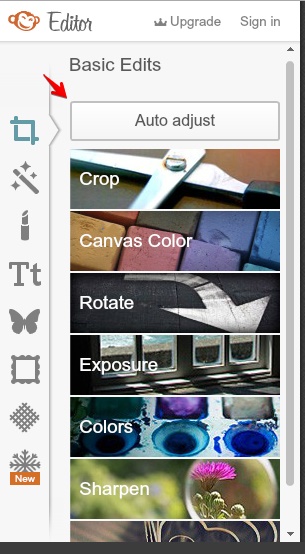 Basic Edits
In the Basic Edits environment, photos can be enhanced in one click thanks to Picmonkey's 'Auto adjust' option. Use this tool to see the difference. Here is my experiment.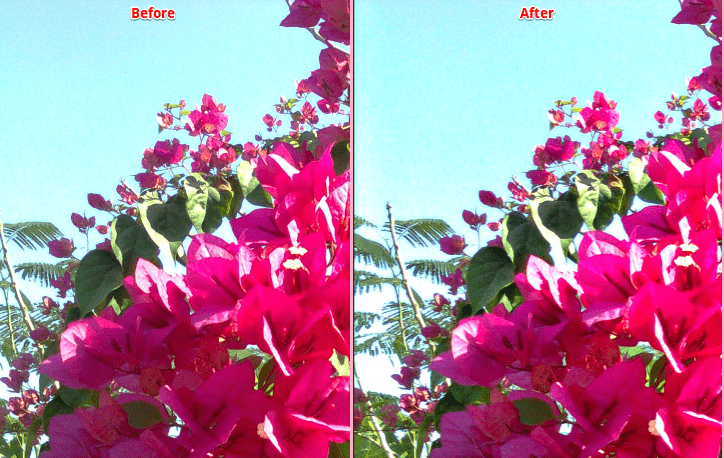 The above image shows the original photo (left) and the result of applying 'Auto adjust' function. I think it works.
Here you can crop the image, select a canvas color for your design, rotate the image, customize the exposure, adjust color, sharpen the picture and resize it.
Effects
Picmonkey offers so many effects to beautify your photo. Some of them are free and some are premium. But you can try them all on the canvas. I'm really amazed seeing lens flare, focus adjustments, HDR and so on. Here is an example of 'Lens Flare' effect.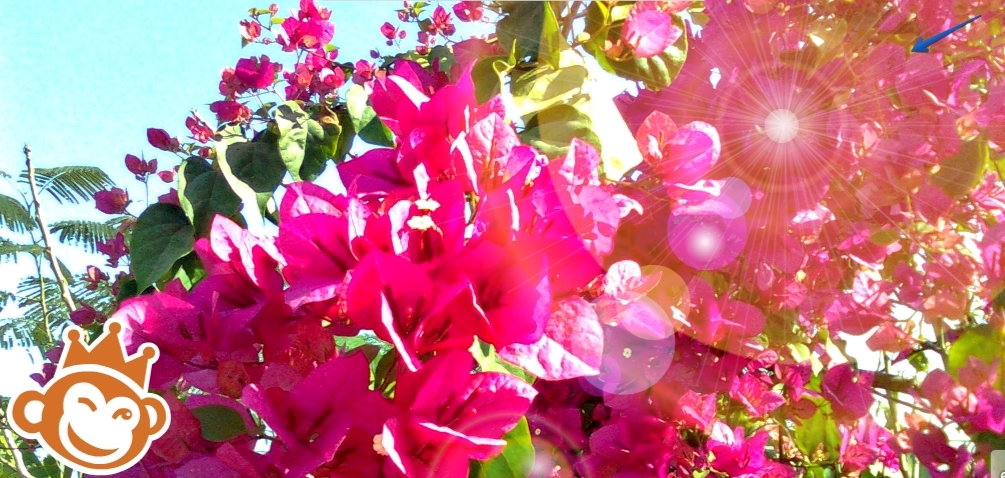 Using the 'Focal Soften' effect, you can highlight your subject and blur other things.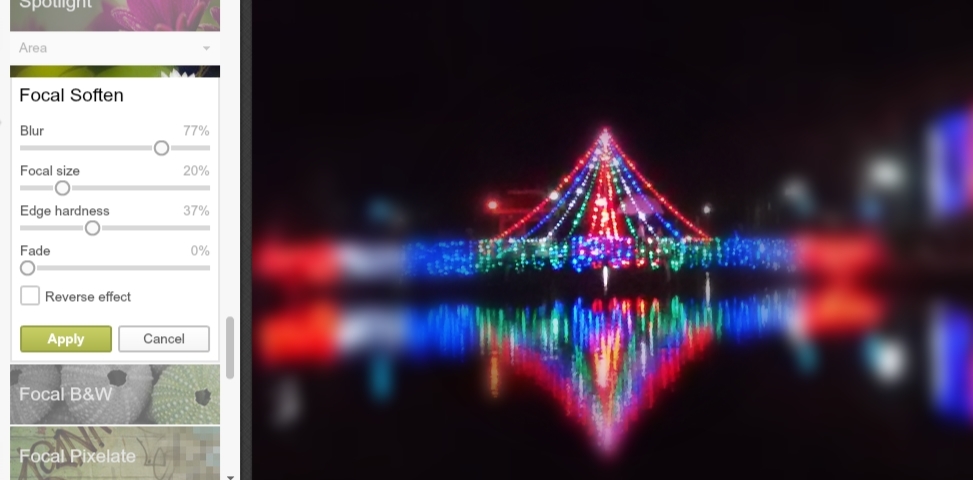 Another example of Focal Soften.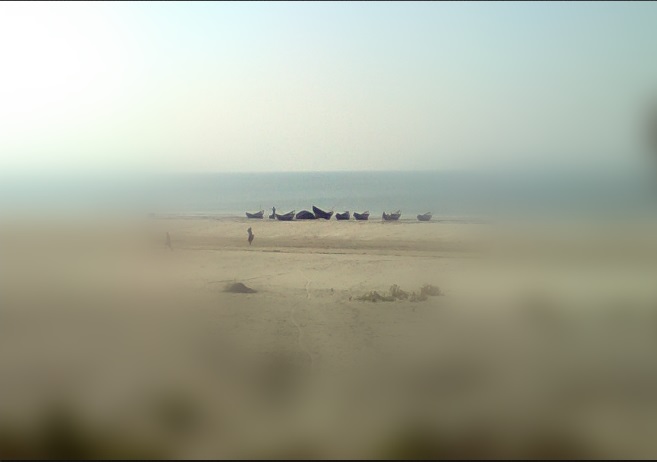 The 'Radiance' effect can give your photo a party look instantly.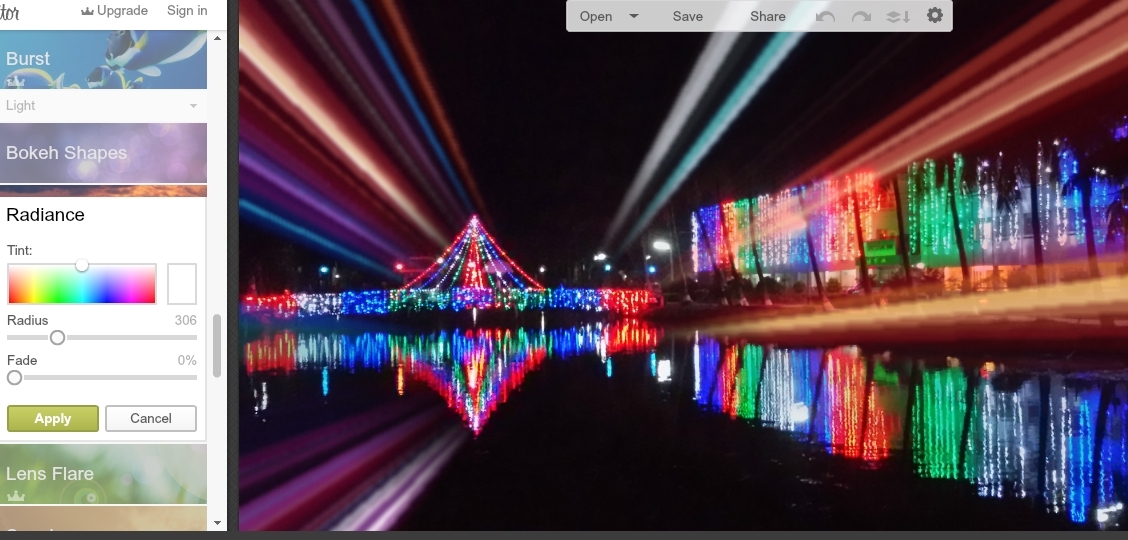 I tried most of these effects and it appears that Picmonkey gave some effort here.
Add Text
Use this section to write something on a photo. Picmonkey offers a good collection of fonts to use in this purpose. You can also use your own system fonts. But the text formatting options seemed to be poor.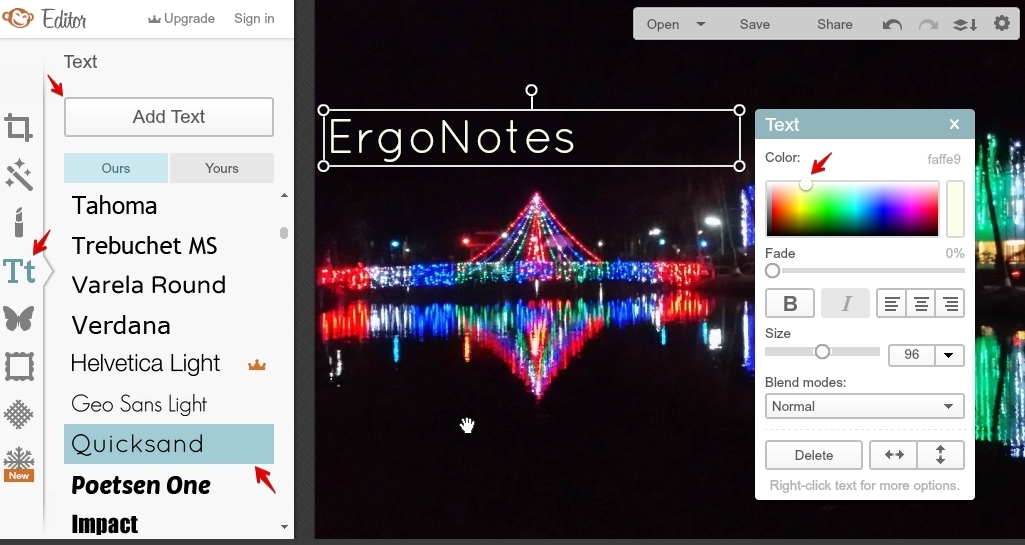 Overlays
Some additional arts can definitely add value to your photo. Overlays are used to make it done. You can add other images/clip arts on your photo using Picmonkey's 'Overlays' editor. Choose from its gorgeous assortment of built-in arts or upload your own collections from your computer/cloud drive.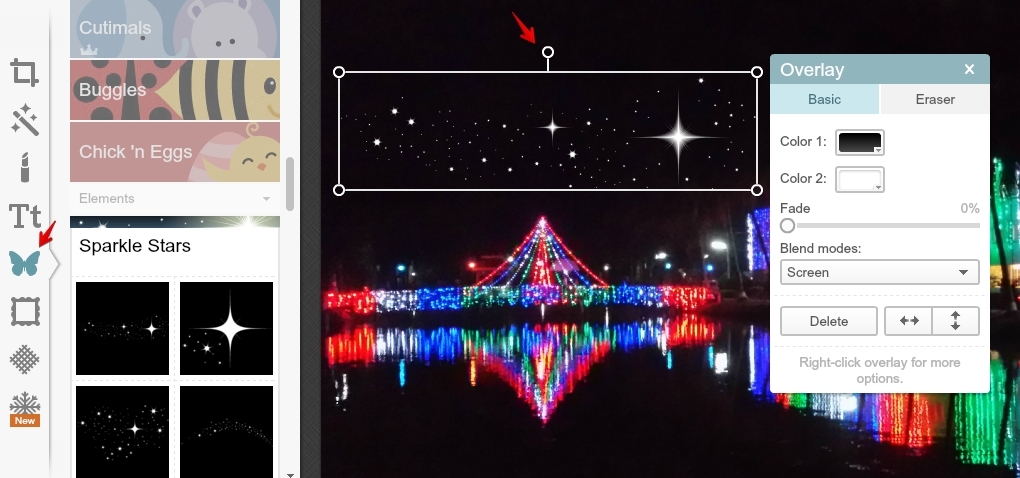 Frames
This is very simple. Use it to add a frame to your photo.
Textures and Themes
Add textures to your photo to give an enhanced look. 'Themes' option is dubbed as 'New' and it comes with a combination of effects, overlays, Textures and Texts. Use it to perform a quick edit.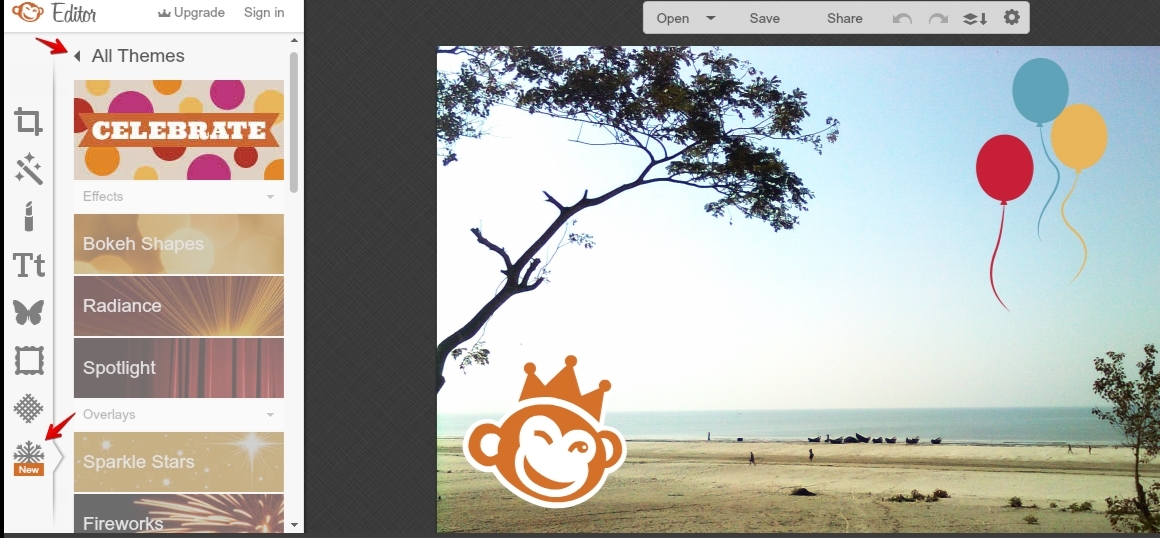 Touch Up
The 'Touch Up' menu can be used exclusively to retouch or beautify human photographs. Here are tools for skin, mouth, eyes and the rest. The Skin section features Blemish Fix, Airbrush, Wrinkle Remover, Shine Reduce, Blush Boost and Spray Tan. You can use Blemish Fix and Blush Boost for free. Rest other tools of the skin section are premium.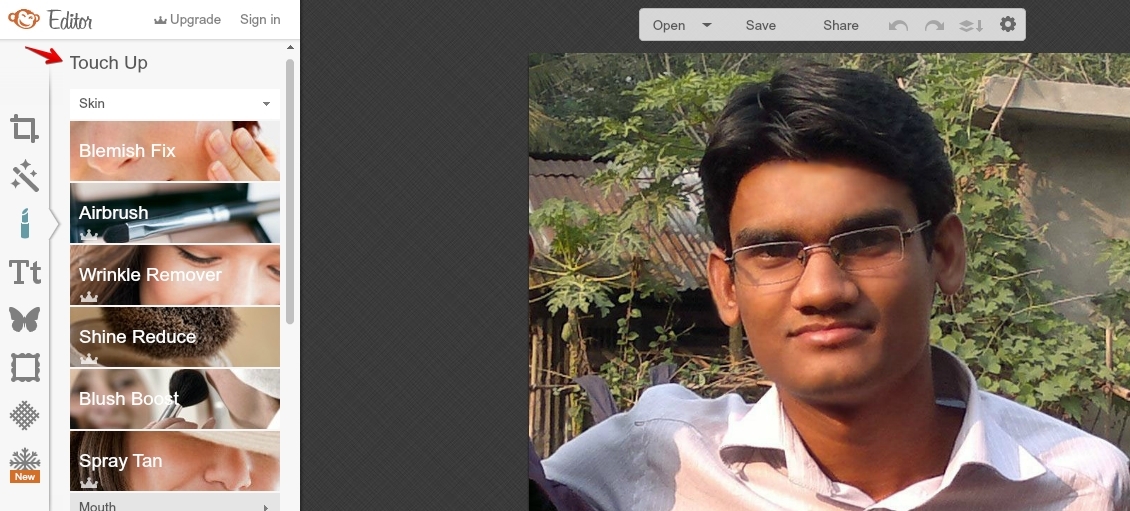 The Mouth section lets you whiten your teeth and color lips. Both of them are free. Picmonkey offers a range of tools to get your eyes more attractive. In the Eyes section, you can use Red-eye Remover, Eye Shadow and Eyebrow Pencil for free. Here are 4 premium tools- Eye Brighten, Eye Tint, Mascara and Eyeliner to make your eyes memorable.
There are more tools in 'The Rest' section- Nip Tuck, Wight loss, Whisker Grow, Highlights and Clone. From here, only Weight Loss can be used for free. This tool works by narrowing or widening the photo so that the subject person could look slimmer and vice versa.
As I've mentioned earlier, there is a separate retouch menu dubbed 'Touch Up' located on the top of Picmonkey.com.

Both of these 'Touch Up' sections are same. In fact, the Edit menu is a parent category where Touch Up is just a part of the whole.
Design
The Design option brings a blank canvas and prompts the user to pick a background color. Actually this entire function is a part of 'Edit' menu which I've already explored with you. The difference is just it starts with a canvas so that you can transform your imaginations into an artistic masterpiece.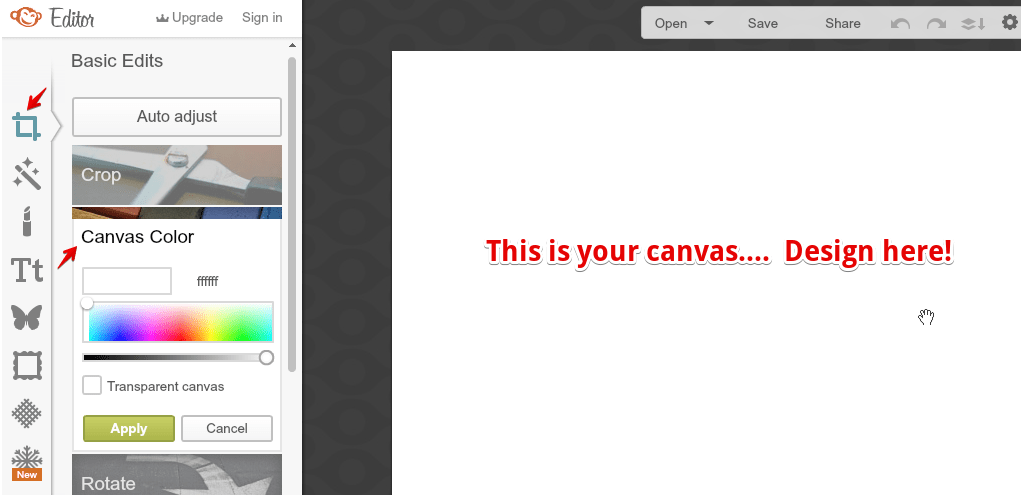 Use the built-in effects and other tools to design cards, portraits etc. A great combination of these tools can create a great piece of art.
Collage
Collage means the accumulation of different forms and contents to create a single new art work. Picmonkey's collage maker offers some basic tools and techniques.

Clicking the Collage menu will prompt you to select and upload an image. Once the upload completes, a new window appears like this.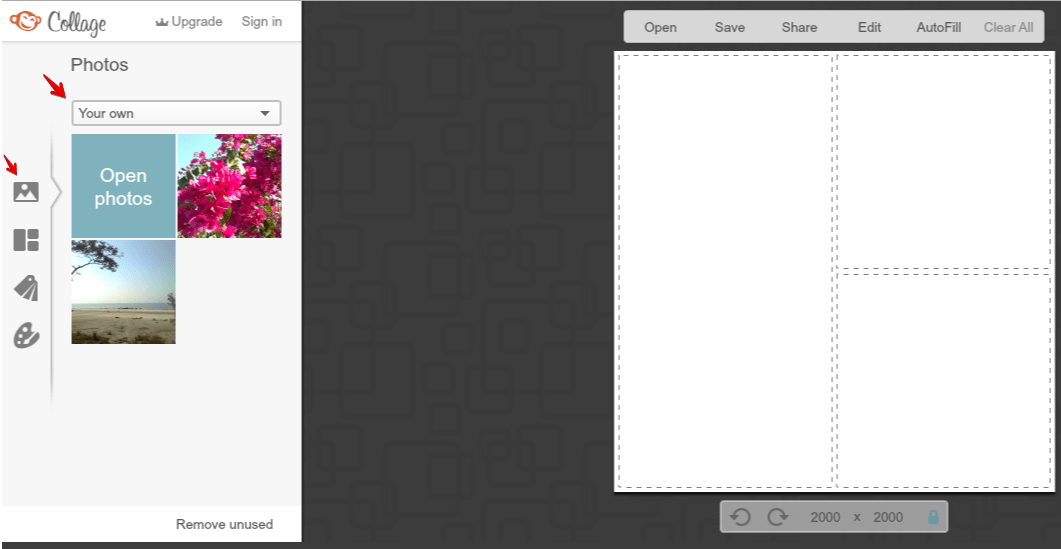 It shows your uploaded image(s) and a default collage template. The site provides a few sample images that can be brought forward by clicking the dropdown menu.
From the 'Layouts' section, you can choose a built-in template for your collage. Some of these ready-made layouts are Cards, Ducks in a Row, L-egant, FB Cover, Tile Border etc.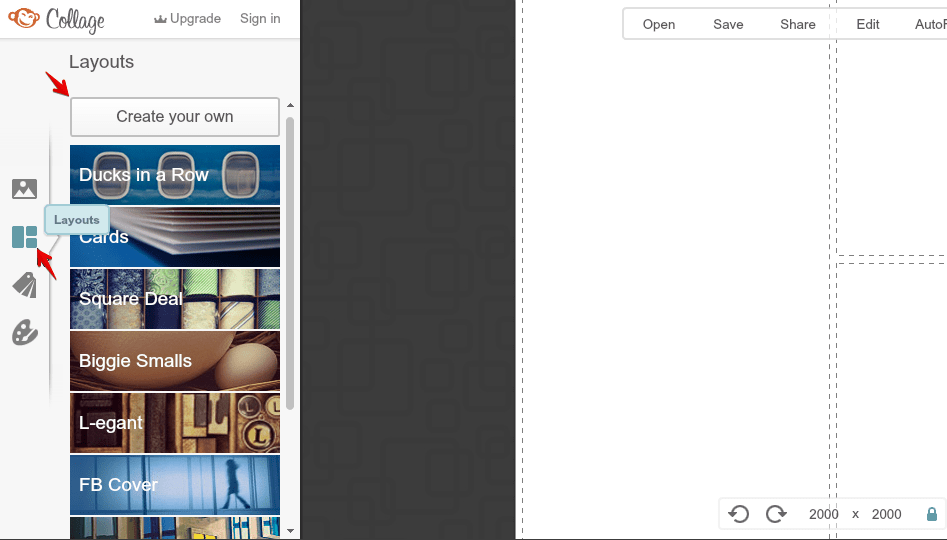 You can also create your own collage template to best suite your needs.
Put instant arts into the collage fields from the Swatches menu.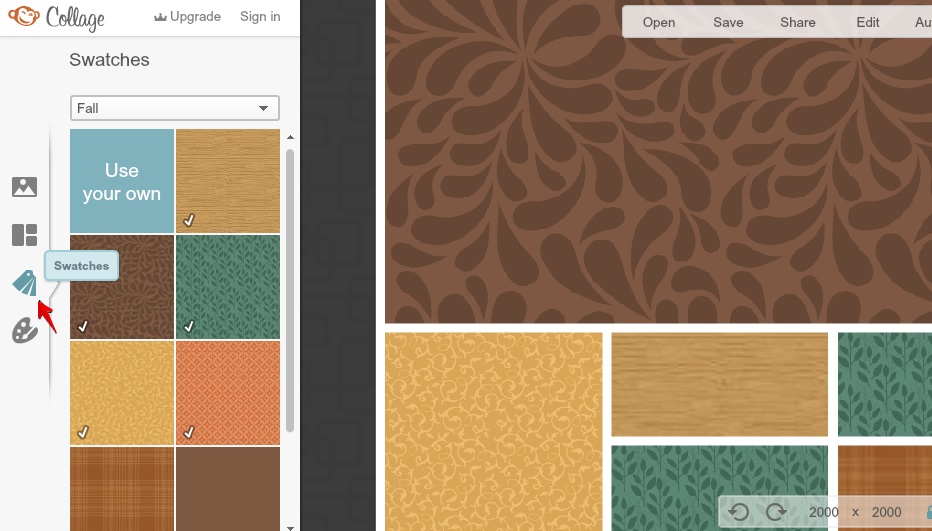 And finally, here comes the background color picker.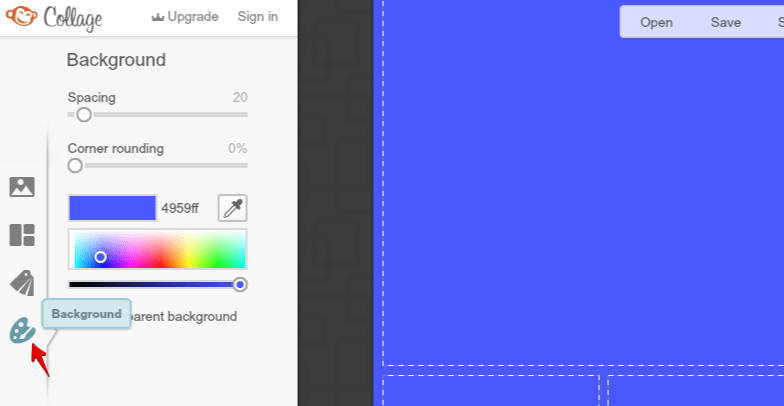 … This was my test drive to Picmonkey.com. I really enjoyed the service. Have you already tested Picmonkey? How was your experience? Please share with us via comments. Thanks a lot for being with ErgoNotes.