The issue of monitoring computer's network activity is often left unnoticed by computer owners. Only a fraction of users know of the importance of monitoring hidden and visible behavior of computer in the network and know how to do it. And other users, what should they do?
If you have understood the necessity to monitor, at least from time to time, which apps communicate to which servers, now you have to find a proper tool to do that. OS X has a built-in Network utility which can monitor network activity in real time, but its data is not always enough. More detailed network activity analysis is provided by the app called Rubbernet. Its primary function is monitoring of open connections and convenient data presentation grouped by processes, apps and users. Apart from working with the local computer Rubbernet can connect to computers via local network and obtain their network activity info. Remote users are protected against unauthorized access with password authorization. When it starts, Rubbernet displays all available computers. Unfortunately, Rubbernet monitors only physical network devices, so you can forget about monitoring virtual machines. Anyway, that is just enough for the majority of users, while pros and geeks definitely have other means and tools for performing traffic analysis.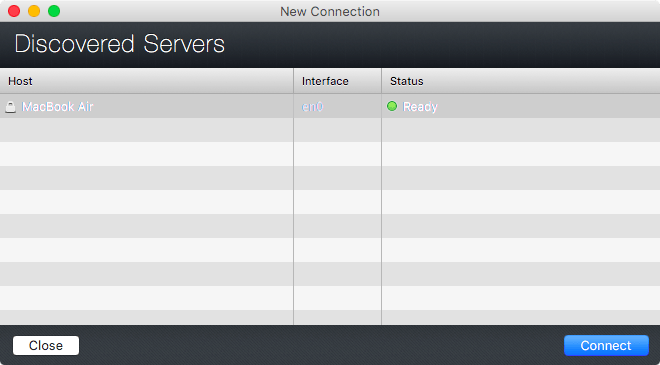 Left side of Rubbernet window contains a list of filters with connections summary, grouping by processes and users. Right side of the window displays connections, analysis of which is the primary and only purpose of Rubbernet.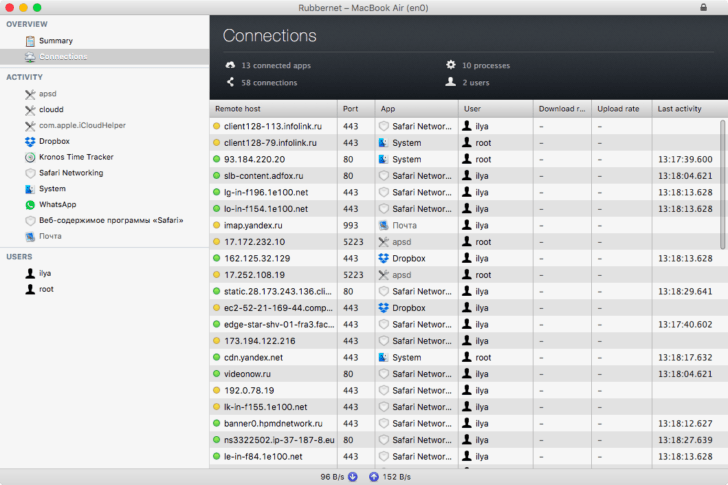 Summary will most probably be of no use, but checking on apps and services network activity can give you a lot of useful info. I was surprised with the number of connections opened by my browser. In addition, I was unpleasantly surprised with the fact that Remotix Cloud which was deleted two years ago has left a process that kept continuous protected connection with a server. And I install apps in my MacBook really carefully. Just imagine, what could happen if you install software chaotically. It would be great to hear from you about hidden apps with network activity that you've found, please share your results with us in comments.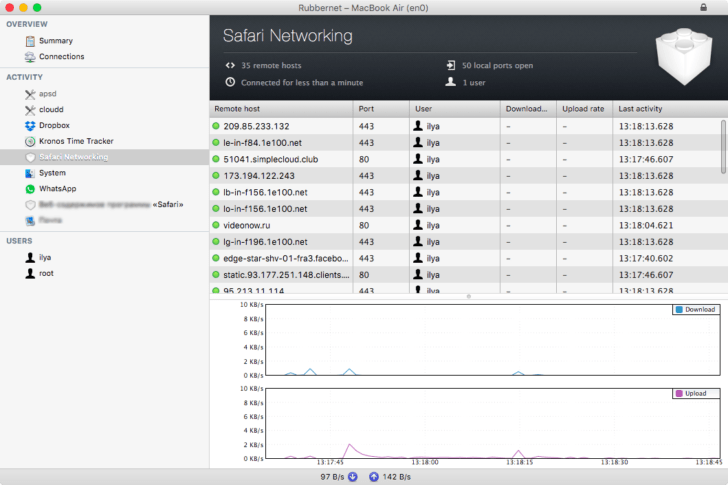 Now lets talk about what this app does NOT do:
Only monitoring is available, you cannot manage connections;
No detailed info about process is available. You have to look for it manually in the system;
No agent which would monitor processes in the background with an option to view an extended report.
As a bottom line I would like to note that Rubbernet is an app for express analysis, just to take a look at what's going on right now and be informed what you have to do to strengthen your security. In the following reviews I will try to tell you about more serious network activity monitoring tools in OS X.