There's a joke in IT community – "People are divided into those who make backups and those who are not yet making them." People usually join the first group when their data is lost for the first time, after they waste time and money on recovery which is not always successful. Fortunately, if the reason behind the loss is accidental formatting of a partition or partial hard disk damage, there are tools that can recover such data.
Disk Drill is one of such tools. This tool can work with hard drives, solid-state drives (SSD), USB-drives, SD cards and even disk images, and supports all common file systems: FAT/FAT32/exFAT, NTFS, HFS/HFS+, EXT3/EXT4. The tool is available for Mac and Windows.
Recovery of Files
Main window of Disk Drill is a list of disks and partitions that are physically connected to Mac, even if they are not mounted in the system. For starters, you need to press "Search" button. Following that Disk Drill starts scanning partition of your medium. Scanning time depends on the way your files have been lost, as well as the speed of physical access to data and partition size.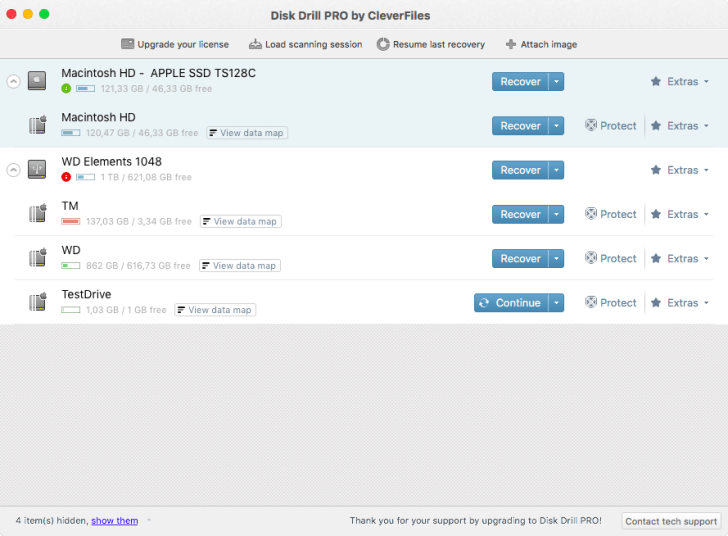 If you simply deleted your files from the bin, Disk Drill will quickly find them and even show their names in "Found files" folder.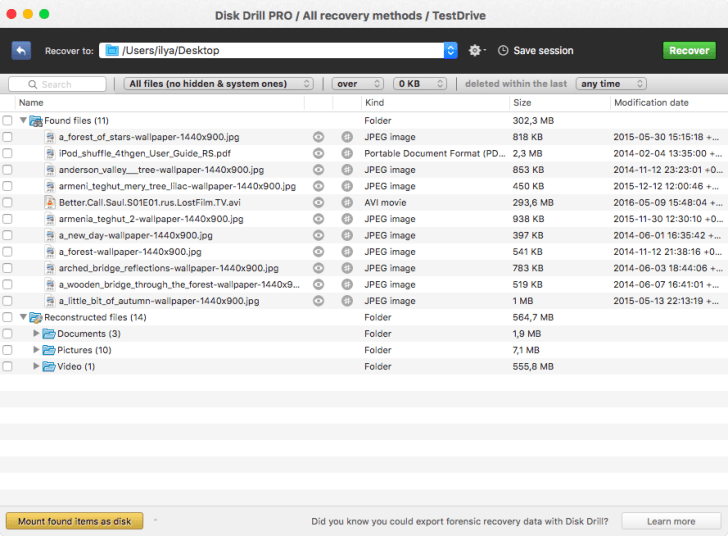 If you are looking for files after file system was damaged or formatted, file names will be unavailable and you will have to search them by size and kind. For that Disk Drill has filters by kind, size and modification date.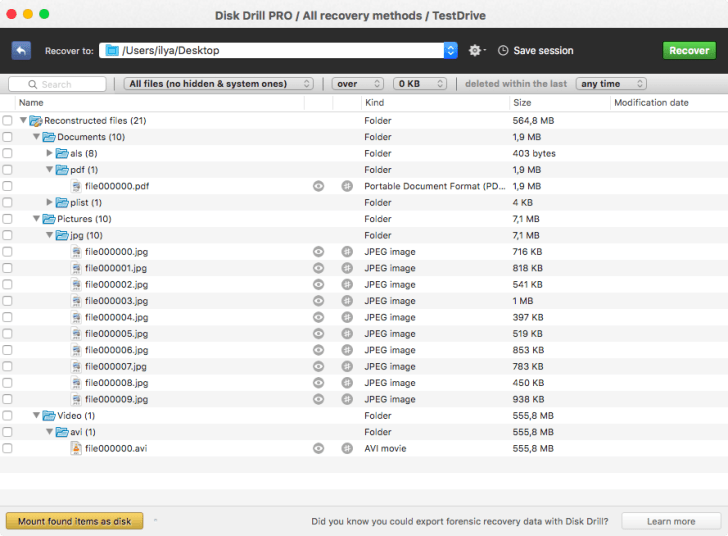 Found files can be either immediately restored or mounted as virtual disk. For that you need to download and install Mac Fuse, a driver of virtual file systems.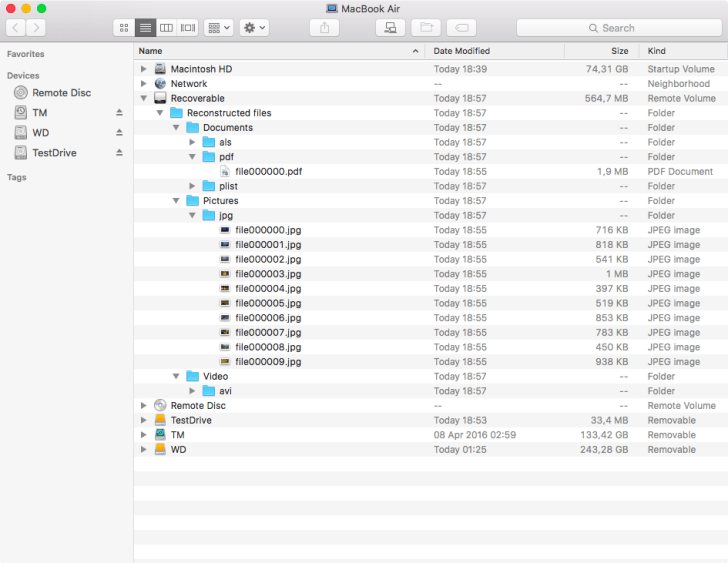 If you want to recover data from damaged hard drive then it would be reasonable to create an image of the disk with Disk Drill and work with the image, not directly with the disk. In this case the probability of data loss will be lower. Disk Drill can also mount damaged disk images which OS X cannot open.
Data Protection
On top of scanning, Disk Drill suggests to install Recovery Vault protection and Guaranteed Recovery protection.
Recovery Vault saves all metadata of files when they are deleted and allows to quickly find them and recover, if necessary.
Guaranteed Recovery is more reliable recovery tool than Recovery Vault. This method implies saving hidden copies of files that were deleted from the bin, the so-called second bin. Unlike system bin, this bin can be set up. For example, you can specify folders which Disk Drill will track, hidden copies storage period and maximum size of such files. On top of that you can specify types of files which Disk Drill won't process.
Price
In Mac App Store Disk Drill's price is $39.99 or 2,990 RUR. Downloading from website is more expensive – 3,142 RUR for citizens of former USSR and $89 for the rest of the world.
Bottom line
I tested Disk Drill under three scenarios: I deleted file from bin, formatted HFS+ partition on external hard drive and formatted HFS+ partition in exFAT. In all three cases Disk Drill successfully recovered my data.