Peak Hour is a utility for monitoring ports in network devices under SNMP and UPnP. Calling it a professional tool for network administrators, such as Nagios or Zabbix, is difficult. But if you are responsible for managing a small office network, then Peak Hour exactly what you need.To start working with Peak Hour you need to add at least one device. For that there's a special setup wizard in Peak Hour. It scans subnetwork where Mac is and displays all detected devices. Now you need to select the device and interface, assign name and traffic info parameters.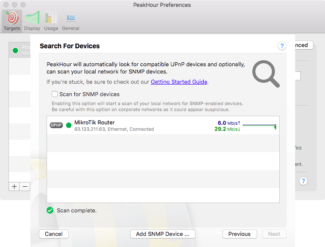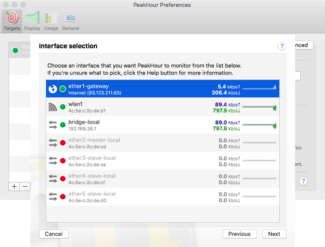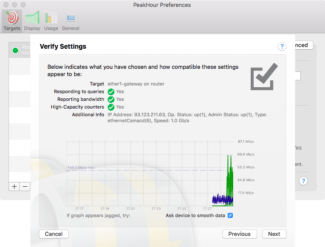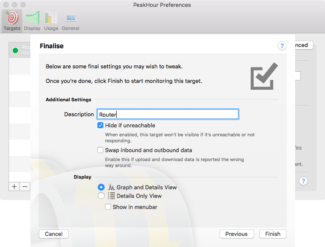 Once you've added the device you will be able to set up additional parameters: graph color, scaling, saving traffic data in CSV, etc.
Once you've added the device system menu will show Peak Hour icon with graph and data transfer rate. When you click it, a new window will open with current graphs depicting data about incoming and outgoing traffic. Graph's data format can be set up, you can view in megabits or megabytes per second.
Precisely because of informative menu icon I accidentally managed to reveal a vulnerability in my router's firmware. Watching the traffic I noticed a suspicious outgoing traffic at practically zero network activity on computer and smartphone. Eventually it turned out that router was open externally on 53rd UDP port. Following a small analysis it turned out that the problem lies in router's firmware and I simple closed port 53, after that traffic has stabilized.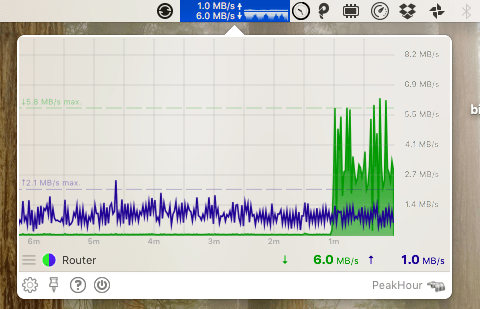 From here you can also open a window with more details on traffic and select the level of details on traffic and data period. When you point your cursor on window it displays traffic details for the selected period.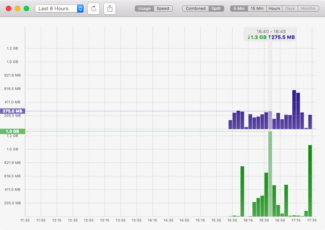 Peak Hour can notify about traffic consumption. For that go to settings and select the device, date and time of counter reset, traffic limit, etc. In Triggers section you can set up events when trigger should fire automatically once a specific usage level is reached, as well as the following actions: email notifications, OS X system notification or script launch.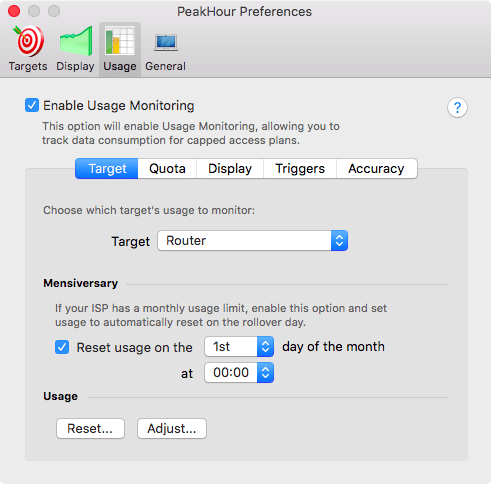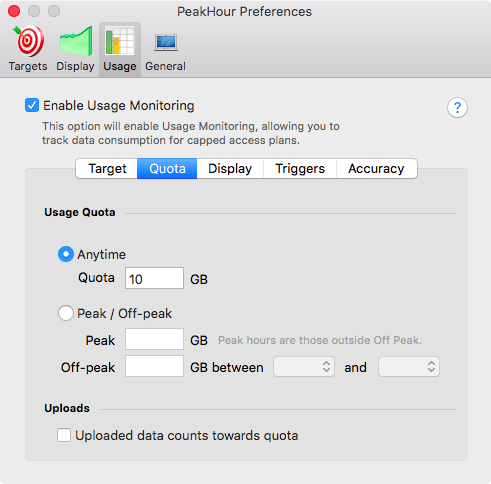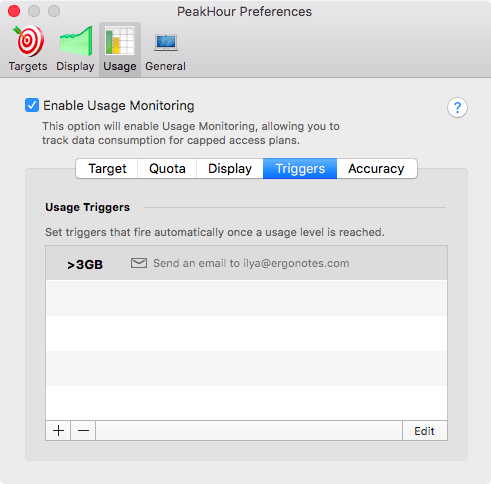 Once the set up is done an icon appears in the system menu which displays the traffic consumed.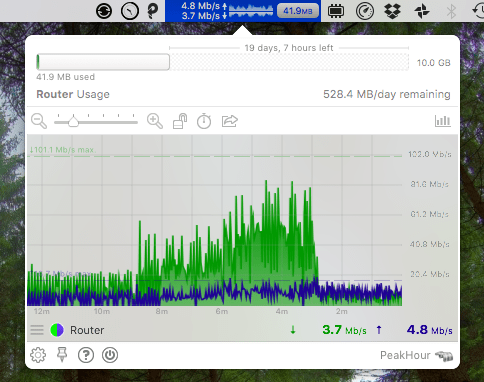 Another feature of Peak Hour recording traffic data into a file. You can set interval of recording data into log file, as well as logs rotation. An interesting peculiarity of file's data format is that on top of easily readable data there's also 'raw' data about number of bytes. This allows to analyze data as necessary in Excel or Numbers without extra formatting of data in cells. You can see in the screenshot how I added two lines in the end of the table where I summed up traffic data.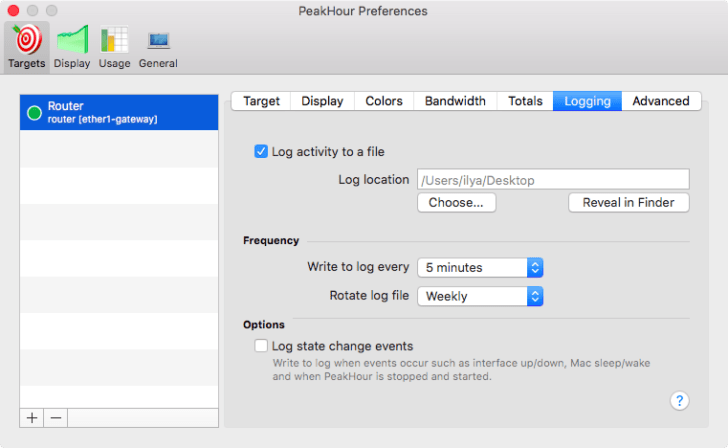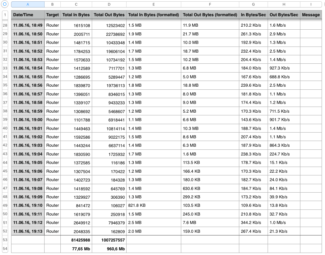 The price of Peak Hour at the moment of writing this review was $5, which is practically free for utilities of this level. You can try out 10-day demo version which is available on Peak Hour website.