Are you interested in investing but not sure how to take the first step? Perhaps you've been investing for a while, but you're looking for a new strategy or ways to make your life easier?
Either way, there's a reason why so many investors, new and experienced, are ditching their financial advisors and stockbrokers, and opting for an investment app instead.
Typically, investment apps provide people with lower fees and the convenience of managing their money on the go. Investors can easily make trades and set up savings accounts all from their smartphones. Smartphone apps are becoming increasingly popular with new investors as they help to bridge the gap for those with little to no experience, and less capital than perhaps those who have been in the game for a while.
You may have seen investment apps popping up in the media, and most are simple to use and offer an element of fun. You'll need to learn the fundamentals when it comes to investing in order to select the right app for you, but we've put together a few reasons why you should get started when it comes to investing your money.
Help you to take control of your finances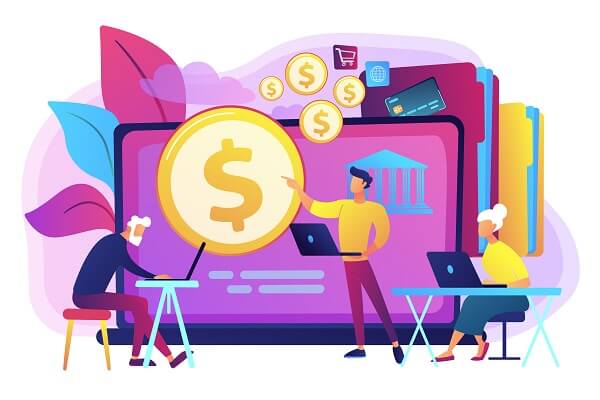 It's important to know that you don't need a lot of money to start investing. As long as you've got to grips with the basics of money management, there really isn't anything standing in your way when it comes to investing your money. Providing your finances are in order, and your bills are all up to date, you can incorporate an investment strategy into your current budget. If your accounts need a little work, there are multiple Smartphone apps that can help manage your budget, pay your monthly expenses (with your money of course), set up emergency funds and help increase your savings pots.
Through using money-saving and investment apps on your smartphone, you'll be able to keep track of your finances, use the in-app features for budgeting, and select specific apps to manage your investments.
Encourage you to map out your goals
Taking control of your finances can be challenging, and a tad overwhelming at times, but your financial situation is an important thing to consider. Without being able to take a firm grip on your financial situation, it will be difficult to meet any of your financial goals. Smartphone apps not only help you to meet your financial goals but encourage you to map them out in the first place.
When it comes to mapping out your goals, this can be as simple or as complex as you choose to make it. We suggest you start small with paying off any debts like overdrafts or credit cards, then you can work your way up to saving to buy a car or house, or putting money aside for education, travel or larger investments.
For example, you may want to buy a house or invest in real estate. These goals may not seem achievable at the moment, but by using smartphone apps, you will be able to set up and implement a strategy to make this happen. When you eventually have enough capital for a down payment on a property, you will need to invest your time in researching the market. Again, there are plenty of free guides, like the ones from RWinvest, that can be easily downloaded to your smartphone.
Ease you into investing
There are several investment apps available that are free to use and can provide easy ways to invest your money. Most apps include up to date market information and news to help with your decisions when it comes to managing your investments. When you have completed your research, and you are ready to invest, ease yourself in with money-saving apps that take your spare change from any purchases you make and automatically invest the difference for you into stocks and shares ISAs.
When you've had your first taste of the investment world, it might be time to take it up a notch and download a more sophisticated app where you can invest in multiple stocks and shares, and manage your own investments. You can even invest in cryptocurrencies and continue to build your investment portfolio well into the future.