Mobile web users are growing very fast. Currently more people are using the internet from mobile phones than computers. Big web firms are also taking greater care on it. There are exclusive services and teams for mobile version users. To enjoy the benefits of mobile web, you will need an internet browser. So, which browser would you choose? Answer is inside this post.
Well, browser choice for mobile phones can vary from platform to platform and there are many other factors. Suppose, if you have a 2G network connection, you may like to have some data saver apps. On the other hand, in faster internet networks, people will choose a feature rich app. Whatever may be your need, I tried to cover a lot of factors to find some great mobile browsers for Android.
Here I write about the best 5 Android browsers in my opinion.
1. Opera Mini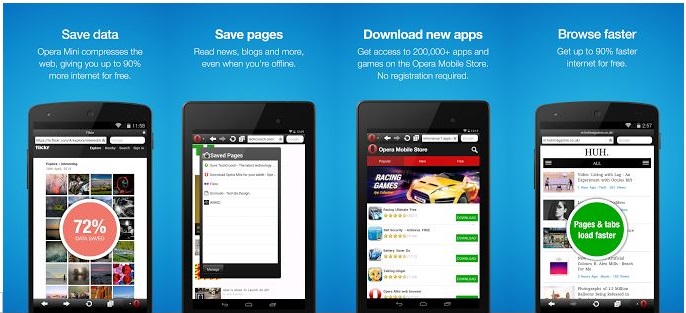 Opera mini is one of the oldest and mostly used mobile browsers. It is free and fast. Opera Mini claims to save up to 90% of mobile data charges comparing to other browsers. More than 250 million users have Opera Mini installed on their phones.
Why Opera Mini?
Fast surfing
Easy Navigation
Safe browsing
Save data
Wider compatibility
Friendly user interface
Download Opera Mini for your Android device from Google Play!
2. UC Browser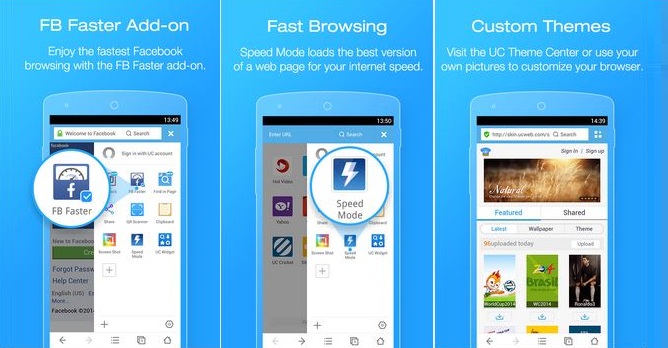 UC browser sports a great feature list and UI. It comes with more customization and advanced features than Opera Mini. However, UC may need some more experience.
Why UC Browser?
Speedy browsing
Fast navigation
Add-ons collection
Private mode browsing and security
Night mode browsing to adjust screen light
Dedicated download manager
To learn more about UC browser and download the software, please visit this Google Play store link.
3. Mozilla Firefox for Android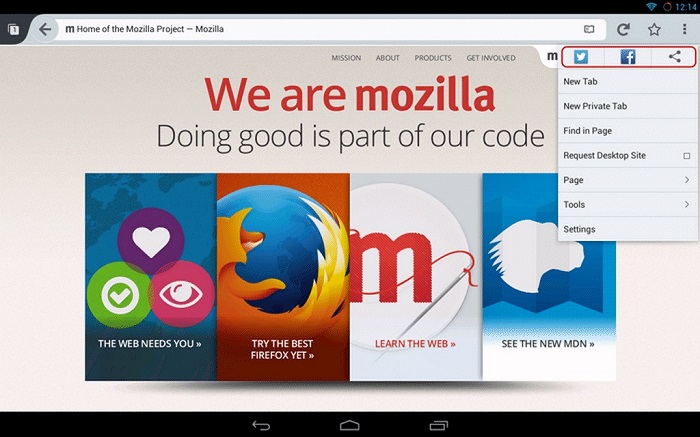 Non-profit organization Mozilla's Firefox web browser is very popular and one of the mostly used internet browser on computer. The Firefox team also developed an Android version of the software. Firefox for Android looks cool and it works fine. It can provide you a native web experience. If your data connection is speedy enough, you could get a great web surfing session with Firefox.
Why Firefox?
Add-ons and customizations
HTML5 and Web API support
Great support for mobile video
Reader mode, Auto-play and security
Sync, content visibility controls
Want to download Firefox for Android? Get it from this official Google Play page.
4. Google Chrome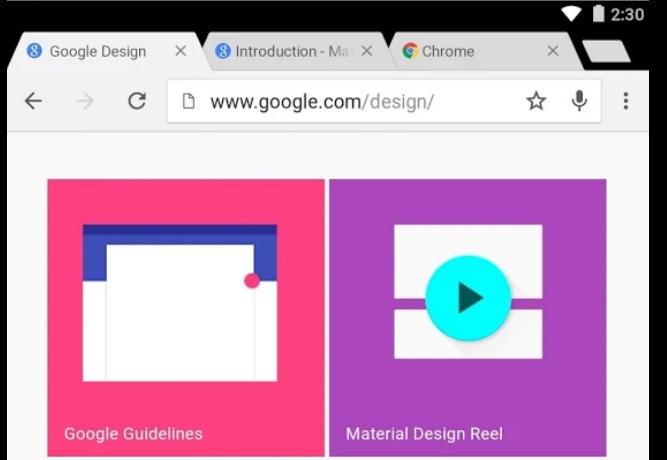 Google's Chrome browser is a huge hit on desktops. So, the web giant expanded Chrome beyond computers. That's why, there is mobile version as well. Chrome for Android promises to save browsing data up to 50% .  It also provides a faster and richer functionality.
Why Google Chrome?
Speed
Sync across all supported devices
Voice integration
Privacy
Translate
Gesture supports
Download Google Chrome browser for your Android smartphone from this Google Play link.
5. Dolphin Browser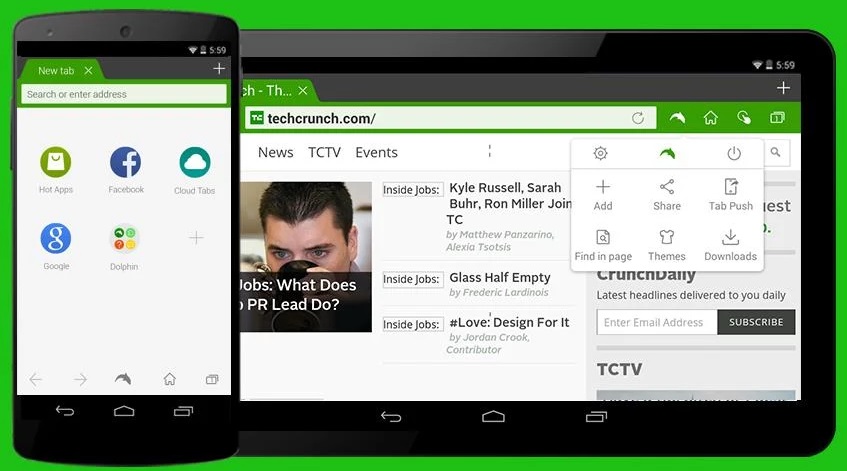 Dolphin browser is also very much popular on Android. Dolphin offers fast browsing along with many more additional useful features. Sharing and searching made fun with Dolphin.
Why Dolphin browser?
Smooth browsing
Tap- to-share
Add-ons
Sync via Dolphin connect
Store for web apps
Link sharing over the Wifi
Download Dolphin browser from Google Play to try it!
I hope you've enjoyed the article. To get more technology related information and tips, stay with us! Thank you.