So, you forgot your Windows 10 login password and now you can't access your own computer. This situation can be really very annoying if you want to use your computer urgently for doing some important stuff. Some people may consider to take the computer to the nearest service center to reinstall the operating system, trust me it is the worst way to punish your computer since re-installing operating system will totally wipe all data from your primary disk that may cause more damage to your computer than before.
In this short article, we will present your two ways to crack Windows 10 password so that you can get back into your system normally again. These tricks are totally free to apply and you don't need any external password recovery program to execute these methods. Surely, you can use password recovery programs such as Ophcrack, Cain & Abel, etc but these program does not have a 100% success rate in cracking Windows 10 password. So, we will be focusing to share more reliable and effective methods that could resolve this issue.
Solution #1: By resetting Microsoft Account Password
Since many of you may not know but Windows 10 uses the Microsoft account as a default account for encrypting your login screen. So, if you are locked out then there is a high possibility that if you could reset the Microsoft account password then it may totally fix this issue. Here's how to reset Microsoft account password.
Step 1. Please visit Microsoft account reset page from here with an accessible computer or a mobile device using any Internet browser.
Step 2. Choose "I Forgot My Password" and hit next.
Step 3. Enter the email or phone number linked to your Microsoft account and hit next.
Step 4. Let Microsoft know how you would like to receive the one-time password. You can choose either the phone number or email ID to receive the code.
Step 5. Enter the received code on the prompted page and hit next.
Step 6. Setup a new password for your Microsoft account and this time write down the password on a piece of paper so that you don't forget it again.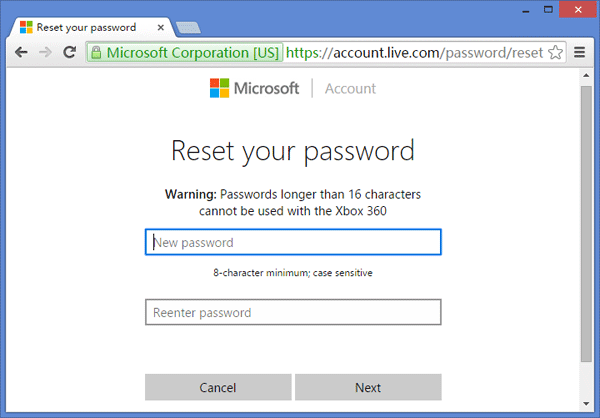 Step 7. Reboot your computer and enter into your PC using the new password.
That's all. You have successfully changed your Windows 10 password. This method works all the time unless and until you forgot the email or phone number associated with your Microsoft account. If that's the case with your situation then skip to the next method.
Solution #2: Crack Windows 10 Password with Different Administrator Account
If you have set up a separate administrator or guest account in your account before locking then you can use that account to reset the password of your Windows 10 computer. The procedure is rather too simple to apply. Simply follow this instruction and you should be able to modify the password of your current administrator account.
Step 1. Reboot your PC and enter into your computer by using a different administrator account.
Step 2. Right-click on "My Computer" and click "Manage" to start the computer management window.
Step 3. Now click on "Local Users and Groups" from the left side panel and click on "Users" folder to display all the user names stored on your computer.
Step 4. Right-click on your main administrator account and click on "Set Password'.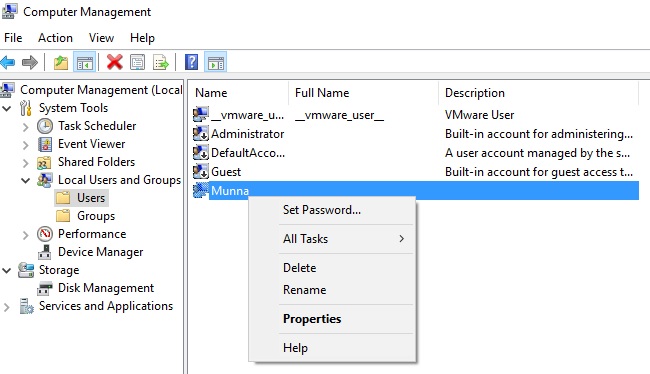 Step 5. Enter a new password for your administrator username and confirm the modifications by re-entering the password.
Step 6. Reboot your computer and enter the new password to enter into your system.
As easy as that. You have successfully regained access to your computer. You may now use it normally and it is assured that no files and folders will be implicated whatsoever.
Conclusion
Microsoft has really made it easy for Windows 8 and later versions to reset their passwords. Next time, if you forget your Windows 10 password then you know how to reset it easily. Please note that the tips mentioned in this guide can be almost implemented with Windows 8 computers since Windows 8 also uses Microsoft account as the default account type. Hope you guys enjoyed and were able to reset your computer password.
[Total: 3 Average: 1.7/5]