HD Video Converter Factory Pro is a Windows app that promises media file conversion to over 150 formats with great quality and speed.
The software can convert standard format videos to high definition clips up to 4K standard. You can also convert 4K or HD videos to smaller sized versions. Recently I've used this software. Here I'll share my experience with it. Before beginning the hands-on part, I would like to present the pros and cons of HD Video Converter Factory Pro.
Pros
Great quality conversions
Efficient use of system resources
Huge number of conversion format options
Online video downloading and FTP features come as bonus
Cons
The trial version allows only 5 minutes clip conversion each time
The online video downloading feature needs some improvements. I tried to download videos from YouTube which was successful after a failed attempt. But downloading video from Vimeo and Facebook was not possible.
Summary
For me, HD Video Converter Factory Pro performed mostly as it was advertised. Although I don't need that much (150+) formats, but I think people will need them at some points. I found the conversion process seamless. If you need the wide conversion options of this app, then you should try it on trial before purchasing the piece.
The software comes with both free and paid options. The free app offers some general video conversion features along with basic editing and online video downloading abilities. The Pro version offers a big range of functionalities. It costs $29.95 for a single-PC lifetime license. You will get free upgrades and supports along with this package.
There is a trial offer under which you can get HD Video Converter Factory Pro for free. The trial version allows you to convert maximum 5 minutes long video clips each time.
However, I downloaded a trial copy (version 8.5) of the software from this official link. Here is the first look of the program.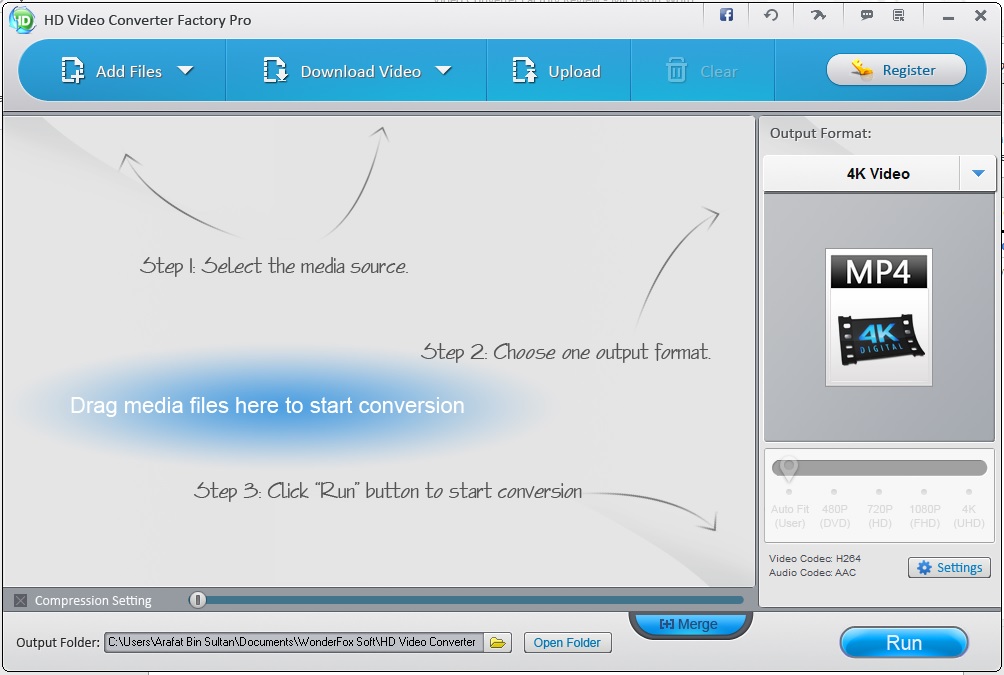 Converting Videos
As the welcome screen depicts above, it's really easy to start with HD Video Converter Factory Pro. At first open the program, select/drag-and-drop the file you want to convert, choose the target (conversion) format, define settings and finally click 'Run'. Here is a summary of these actions.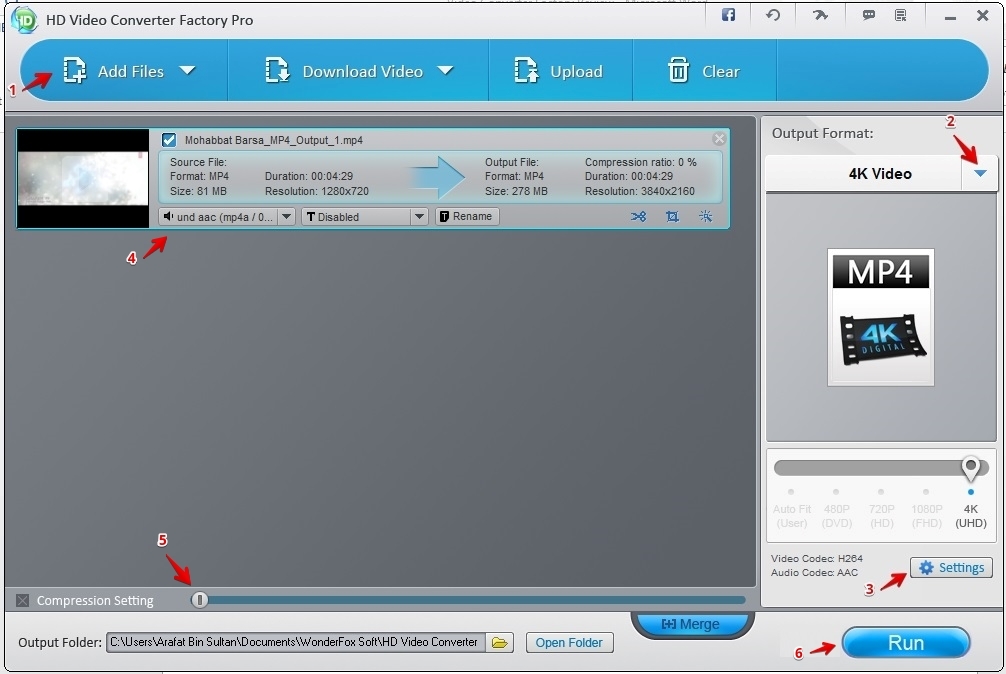 You will get a rich collection of target conversion formats.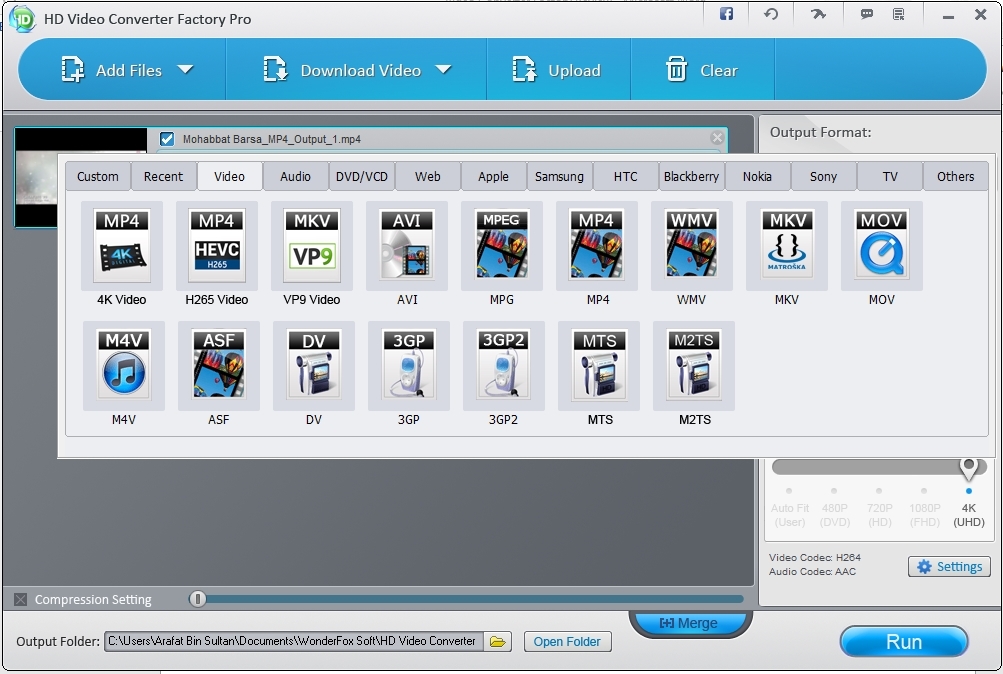 The third step that is the conversion settings window will look like this.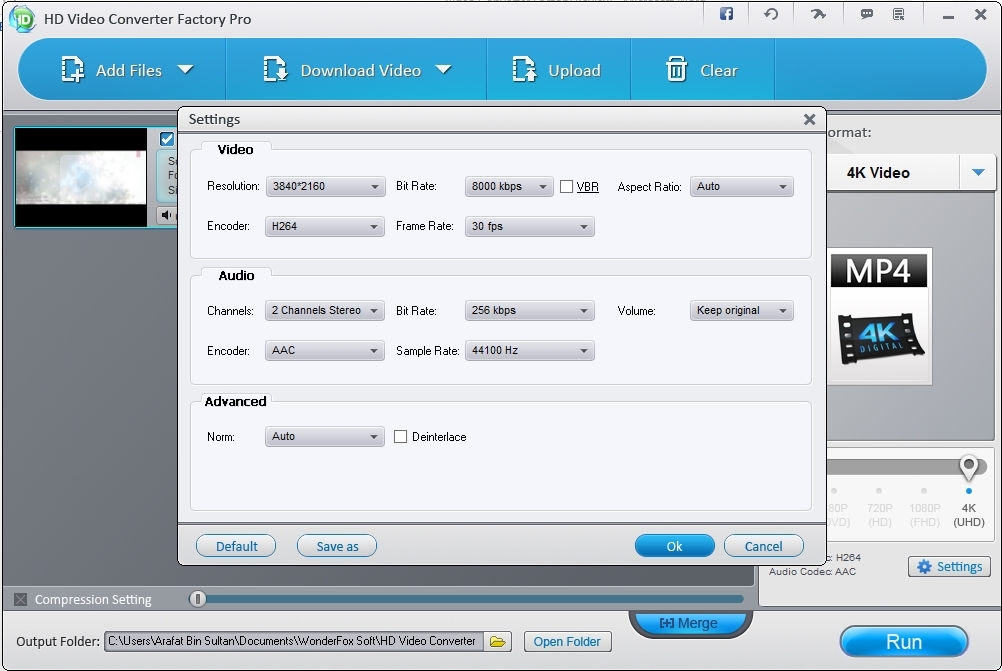 Here you can tweak the encoder options, resolution, bit rate, frame rate etc.

As the fourth step, you can view the sound info, enable/disable/edit subtitle texts, rename the output file etc. Once the 'Run' button is pressed, the process will begin. The app shows the on-going operation list, estimated time frame, file size prediction, media file info etc.
There are also compression settings, merging and splitting options. When you are done with these settings, hit the 'Run' button to start the conversion process.
Downloading Online Videos
HD Video Converter Factory comes with a built in online video downloader which can catch videos from YouTube, Vimeo, Facebook, Liveleak, MetaCafe etc.  To download a video from an online service, say YouTube, click the 'Download Video' option. A mini-window will appear where you can add the URL of the target video. Paste the video link and click the 'Analyze' button.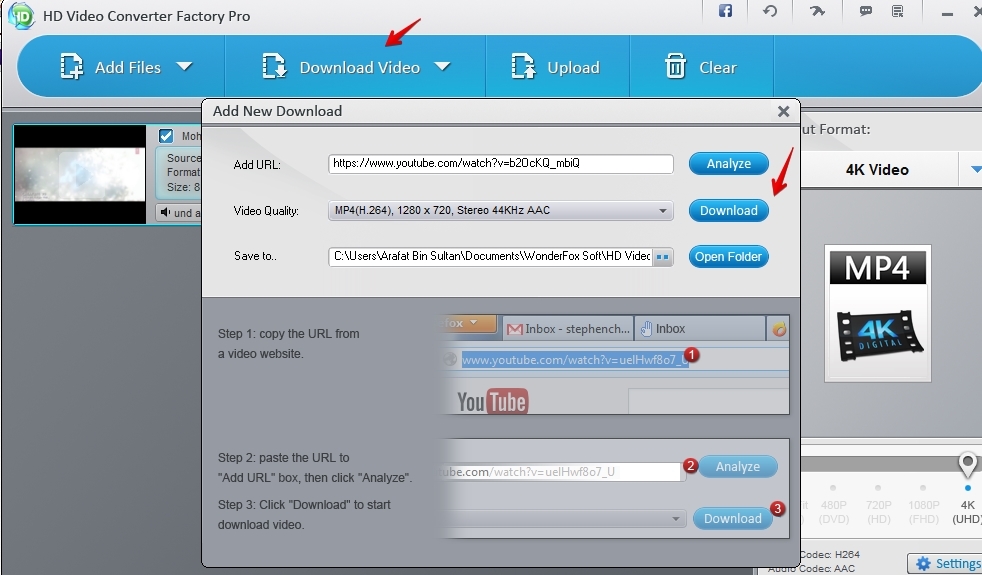 After few moment, the 'Download' button will be actionable so that you can get the video file right on your computer.
Upload Files via FTP
HD Video Converter Factory lets users upload media files via FTP on-board. You can set it to upload each output file after conversion or choose to upload manually. To use this feature, click the 'Upload' menu and fill the FTP form.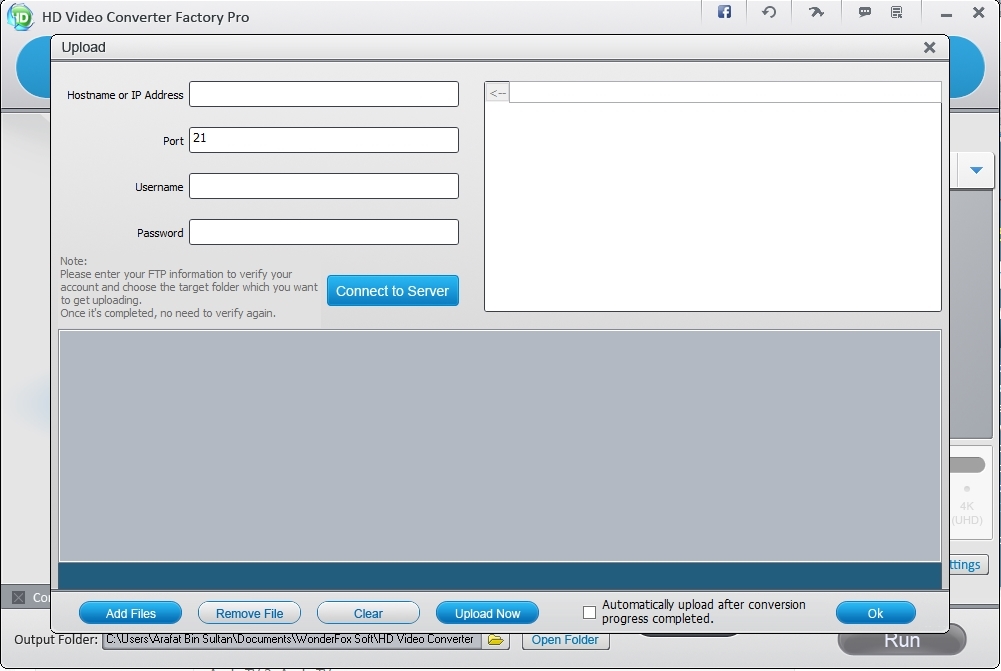 After providing necessary information, connect to your FTP server. Then choose files/options to make the transfer.
Miscellaneous
You will find some smaller buttons on the upper-right side of the program's window. There is a social media link which redirects you to the app maker's Facebook page.

After that, the button number '1' is given to check for updates. The second button brings some basic settings options.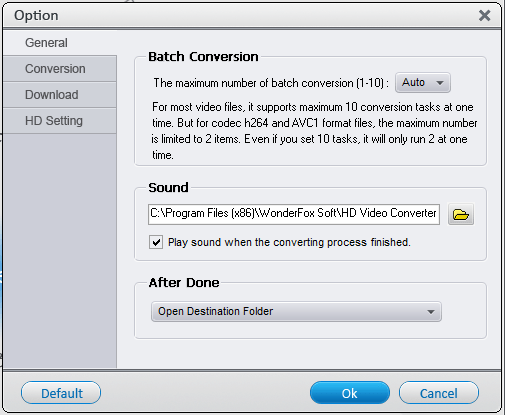 The third button shows you the way to official online tutorials and the fourth button offers product overview and helps via social media. This section also provides registration/license related accesses.
It was all about HD Video Converter Factory Pro from me right now. Did you try this software? Please share your experience with us. Thanks a lot.
[Total: 5 Average: 4.2/5]