Today, businesses need to keep their technology current to compete. So success largely rely on the ability to adjust with technology trends and leverage it with business.
Running your own business is a specialized craft— you know all of the ins and outs of your industry, you have a great local customer base, and you have years of experience backing your biz. But if you've ever wondered how you can build and maximize your business, technology has got to be part of your business plan. We're discussing how exactly investing in the right tech can help you jumpstart or grow your already booming business.
The Right Tech Stack
First thing's first. Before you start using these new tech tools and extras, you'll probably want to take a look at your tech equipment first. Maybe it's time for a PC upgrade, or if you run your business on-the-go maybe you should consider investing in a tablet. Before you jump into any new purchases though, ask yourself what kind of tools you really need to run your business. If you're based in an office— desktop computers might be the best tech solution for you whereas, service technicians might prefer to have a tablet to get payment from customers and sign contracts. When you're working on a small business budget, there's not a ton of room for frivolous spending, so just be smart about what devices are essential and which ones you can pass on.
Improving Communication
Once you have the right computers, phones, or tablets on your side, you can start getting into the fun stuff! Most business owners and managers are familiar with the consequences of bad communication within a business organization. Whether your issue is stuff falling through the cracks because of a lack of communication or inefficient processes to get work done, there are plenty of software solutions that can help! Companies like Slack are revolutionizing how we communicate in the workplace— giving employees and business owners the flexibility to connect and work from anywhere. If your business is struggling to stay on the same page with processes or managing projects, this could be the answer to your communication struggles.
Managing Employees
Whether you have two employees or ten, there are some processes you need to follow if you want to be in compliance with employment regulations and if you want to retain happy employees. Use an HR management software tool to help you manage your staff at a lower cost than hiring an in-house HR professional. Reducing cost here can help you put your profit toward building your biz with marketing dollars, new equipment, or outreach.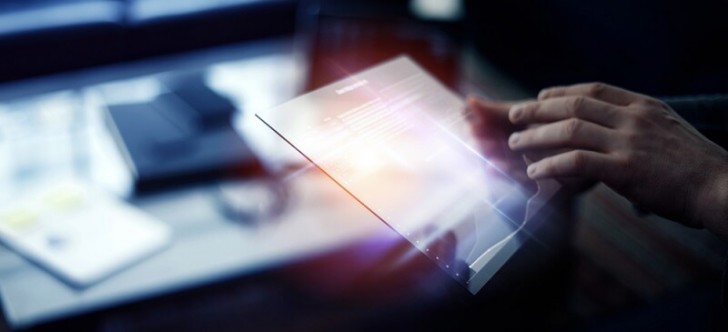 Refine Customer Service Processes
You want everything to be the best for your customers— and the right tech can help you do it! Does your small business rely on customer appointments? Use Square Appointments to help you manage appointments, reschedule services, or cancel when you need to. This makes it easier for your customer to know all of the need-to-know information regarding their appointment as well as if there have been any changes to their existing appointment.
Growing Your Customer Base
Most small business owners have to handle a lot of the business growth operations on their own. But with so much to manage already, sometimes a little help with marketing management and lead capturing can do a lot of good. Check out the following tools to help you enhance your marketing operations and turn those leads into profit.
CallRail: Track where your leads are coming from with CallRail. This tool helps businesses identify exactly where qualified calls are coming from (ie. website, email, ads). Not only does this tool provide interesting information, but it can help you identify what's working, what's not, and most importantly— where you should put your marketing money.
MailChimp: If you have your customers' email addresses — use them! MailChimp is a user-friendly email marketing platform that allows businesses to create their own campaigns at a reasonable cost (there's even a free version). Make sure you're top-of-mind when your customer finds themselves needing their windows cleaned or their hair cut by sending regular emails with useful information!
In Conclusion
Being a business owner is tough work— especially if you want to grow your business. But if you let some of our tech tools lend a helping hand, business will be booming in no time!