Which cloud storage to choose for safekeeping and collaborating business documents? What service will fit for your file sharing and storing needs? It's a tough choice because your enterprise security and privacy relate to this single decision. 
We will discuss on three of the familiar cloud service brands in this post. These are Google Drive for Work, Dropbox and OpenDrive. At first I'll present a comparative table that shows you the core findings of my study. Then you will find more specific details. Let's start.
[table]Points,Google Drive for Work,Dropbox for Business,OpenDrive for Business
Unlimited Storage,Yes,Yes,Yes
Minimum Package User,1,5,1
Server Backup,No,No,Yes
Deleted File Retention,25 Days,Forever,120 Days
Server Side Encryption,Yes,Yes,Yes
Local On Demand Encryption,No,No,Yes
Own Encryption Key,No,No,Yes
File Versioning,Yes,Yes,Yes
Auto-Expiry Share,Available,Not Available,Available
Strong Password Enforcement,Yes,No,No
2-Step Verification,Yes,Yes,No
Mandatory Domain Verification,Yes,No,No
Branding the Team,Yes,No,Yes
Native Document Composer,Yes,No,No
Phone Support,Yes,Yes,Yes
Email Support,Yes,Yes,Yes
Google Drive for Work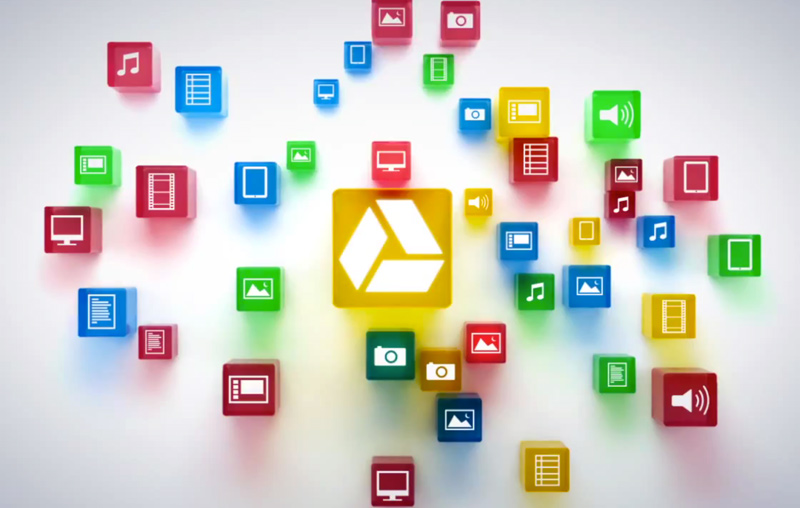 You may have used Google Drive before. To make it more business friendly, Google has introduced a dedicated version of their Drive App service with greater control, enhanced security and better collaborating ability. Google Drive for work offers unlimited cloud storage at just $10/user/month charge. You can put file up to 5 Terabyte size in Drive for Work.
To use Google Drive for work, at first you need to register there. After providing the primary information like your own name, company name, email address, password, mobile number and so on, add your business email address made on your site's domain. That means, the address will be as yourname@yourcompanydomain.com. After completing this step, you will be redirected to your admin control page.
Google Drive for Work offers a vast range of controls and features. It enables companies to add new users under a team made on a business domain. The team admin can edit the other users' profile, password, manage their credentials etc.
The service offers up to date reports about team activities. Its dashboard shows real time user statistics. That means the admin will have a look on how many of your team members are working on your project at a given time. From the dashboard, the admin can manage the connected devices, adjust the team security settings and migrate business emails to Google's servers for better handling. It also provides specific App related audit reports to gain more focus and control on team actions.
Google Apps are at the center of the productivity of Google Drive for Work. You and your team members will get special access to Google Calendar, Contacts, Drive, Gmail, Mobile, Sites, Talk/Hangouts and Vault to work together. Google has integrated its Quickoffice software suit with Docs. So now you can edit Microsoft Office documents right on Chrome or Android browser.
The package offers deeper search across your Google Drive files and documents. Its optical character recognizing ability finds texts from images as well. It works with Google Apps Vault which can be used to search data inside your entire Google App collection includes chat history, email archives, Drive files etc. This feature empowers efficient and cost effective eDiscovery for compliance and legal needs.
Google Drive for Work promises a better security with data encryption. The company says, your data will be sent encrypted from your device to servers. After the data reach the Google server, it still remain encrypted at rest of the transition time and places. The service sports enterprise level compliance and security standards like SOC 2-audit, SSAE 16 / ISAE 3402 Type II and ISO 27001 certification. Users can use 2-step verification systems to improve defense against breach. Google Drive for Work adheres the International Safe Harbor Privacy Principles to better protect customer data.
Google's Drive for work service provides support via phone, online forum and email. There is no text chat option right now. To get Google Drive for Work, visit this official link.
Pros
Unlimited storage and 5 TB file upload package is really big deal.
Google Apps provide seamless integration and native teamwork experience.
Vault search and eDiscovery ability help business save expenditure to export data for compliance needs.
Cons
Although Google provides native apps for important official tasks, but the company needs to extend offline document editing support around the platforms.
The service require adding a domain verification code on the business site before enabling access to Google Apps. This restriction could be relaxed, I think.
The Bottom Line
Google Drive for Work offers a wide and advanced workspace at a great price. So you can try the service for at least 30 days trial.

Dropbox for Business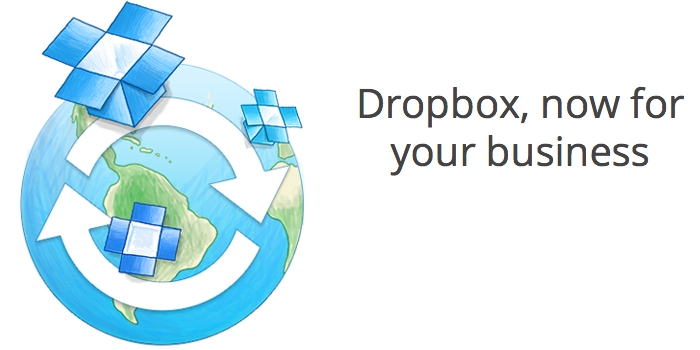 Dropbox is one of the most popular cloud storage providers at present. The company has achieved a position in both consumer and enterprise market. Dropbox provides a 14-day free trial to its business package. You need to add a payment method (credit card number) during the trial registration. There will be no charge applicable if you cancel the subscription before the end of the trial period. Dropbox says, they require to add the credit card information to prevent fraud. If you already own a Dropbox account, you can easily upgrade to business edition.
Dropbox for business streamlines enterprise functions with abilities to work as a team. Its business plan offers 1000 GB of online storage to every team member. If you need more space, you can get it by contacting with the company's sales team. You can't get Dropbox for business for less than 5 members. That means, you must purchase at least 5-person license from the cloud provider. If you don't need these all quotas, you can reserve them for future use. A Dropbox business team with 5 members will cost you $795 per year or $75 per month. If your team size grows, then every additional user will be billed as $125 per year. Non-profit organizations get 30% discount.
Dropbox for Business offers unlimited file version history and recovery. Your team members can edit files without overwriting them. In the 'Dropbox' folder, you can paste and upload file of any size. But the web interface enables only 300MB file upload.
Dropbox does not have native Office editor, email client, note taker, calendar, address book etc. But the company offers a lot of third party apps that can be integrated with Dropbox and work with them all. For example, Dropbox has partnership with Yahoo Mail, Mailbox and Rackspace Email for mailing purposes. It also supports HipChat for real time conversations. With CloudOn, you can create, view and edit Microsoft Office documents on Dropbox.
The cloud storage provider encrypts your data on transit and rest. That means the data is locked from outsiders while it is on the fly and after your data sent to server, it is still encrypted.
The team members can enhance their account security using 2-step verification, monitoring account activity, access management, SSO (Single Sign-On) and so on. You can set special 'View-only' permissions for shared folders and contents to avoid risk of unauthorized editing and deletion. The shared links can be locked with passwords. For more security, you can set an expiration date to create an access boundary.
Dropbox offers 'Remote wipe' feature to protect enterprise data and privacy. If one of your employee's mobile device or computer is lost, then the data on these device(s) can be deleted remotely with this feature.
Dropbox can offer an easy to use and smooth user interface for team working purpose. If you want to get an account there, visit https://www.dropbox.com at any time.
Pros
Dropbox provides an intuitive user interface.
The instant sync and advanced file sharing features are really useful for business.
Single Sign-On and Remote wipe ability make enterprise data more secured with Dropbox.
Cons
Dropbox does not provide native apps like email, calendar, document editors etc.
There is no official Windows Phone app for Dropbox.
Dropbox may seem to be a bit pricier than its competitors.
The service has limited media streaming support.
Camera upload is not available to Business plan.
The Bottom Line
Although Dropbox charges a bit more premium price for its service, but its feature rich team working ability may be regarded worth trying.

OpenDrive for Business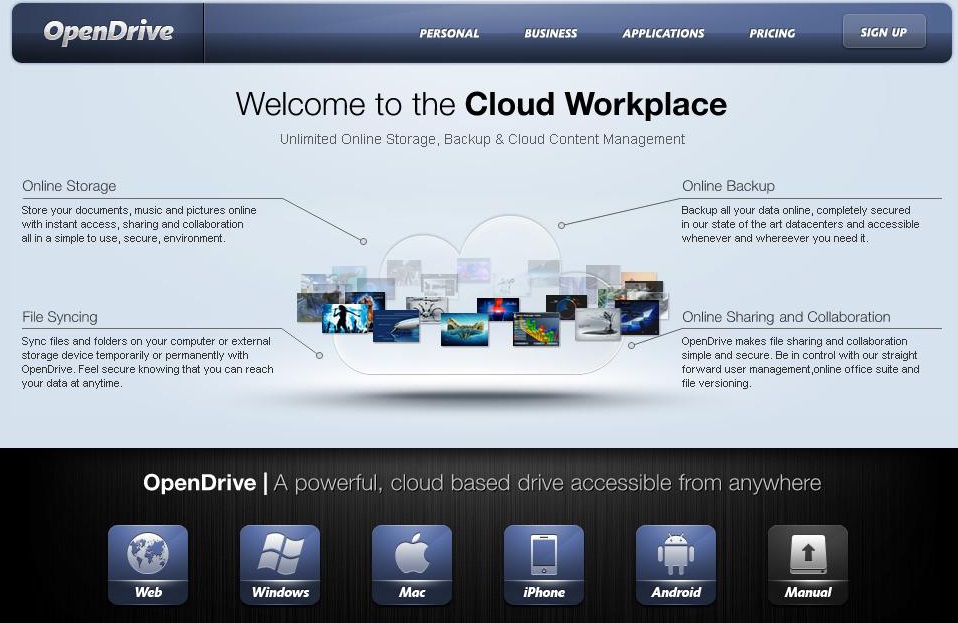 OpenDrive is a popular online storage provider in business arena. It offers cloud storage, file synchronizing, cloud backup, online sharing and team collaboration services. OpenDrive offers three types of paid plans. The site says, their most popular pro plan is 'Personal unlimited' which can support up to 3 users costing $19.9 per month. If you buy a 'Business unlimited' package, that would charge $49.75 per month for a 5-person team. OpenDrive provides highly customizable business plans, so you can easily adjust your needs.
OpenDrive allows customers to try it for free in trial period, but that still requires you to add a credit card. You need to place a trial request to the OpenDrive team at first.
You will find OpenDrive very serious regarding privacy and security. It enables on demand file encryption feature to the client. So you can encrypt your files in your device before sending them to the cloud. Your decryption key remains in your control, that does not leave your machine. It's a great advantage over some other cloud providers. OpenDrive servers are located in controlled environment to ensure limited physical access there.
OpenDrive makes monitoring and controlling easier to the administrators. You can view and evaluate team members' activities from dashboard. You can receive activity reports via email as well. Folders can be protected with passwords and even you can hide specific folders to maintain privacy. Members can add files to team mate's folder using 'Folder Link' feature.
You can upload files of any size to OpenDrive business plan. The service offers backup feature to hedge against disasters. Users can schedule backup operations so that they don't need to slow down their connections while working. It also automatically syncs files across the connected devices. You can edit and manage documents from any device and the changes are updated when internet connection available. OpenDrive allows streaming media files from its server.
In business package, administrators can manage and control their team members closely. Admins can create groups among the members. Each member and group can be assigned specific file permission to customize access area. Admins can define certain amount of storage and download/upload limit to the team members. There is a notification system to help keep track of each file change.
You can organize your team user interface with the company logo, color scheme etc. to bring a home interface on the cloud. It helps branding when you share a file or survey form over the cloud to public.
If you're searching a multipurpose baseness online storage service, OpenDrive can be your solution. Visit https://www.opendrive.com to register.
Pros
OpenDrive offers unlimited storage and unlimited file size along with backup option. It's a big advantage for businesses to get these benefits in a single package.
Users can encrypt their data locally and then upload to OpenDrive. The decryption key does not leave the user's device. So, it ensures ultimate privacy.
The service offers creating Microsoft Word, Excel and PowerPoint documents directly from its web dashboard. So it's a great plus point for users.
Cons
OpenDrive does not provide 2-step verification for login. The feature could improve account security.
The service keeps deleted data only for 120 days.
OpenDrive lacks a Windows Phone app. Customers would be benefitted if it offers one.
The Bottom Line
Despite OpenDrive lacks a few features I expect, yet it is an ideal business cloud service to date. The company promises 100% uptime. If you believe in value for money, it may be suit with your needs.
The Sum Up
There are many online storage brands offering business solutions. This post discusses on three of them. Google Drive for Work comes from the Big Data giant Google. The search firm offers a very reasonable price and attractive features for enterprise level security and performance.
Dropbox, the dedicated cloud company possesses some specialization and innovative features to compete on the online storage market. Its plans reflect business needs.
Another player, OpenDrive, provides a bunch of benefits in a single dashboard which is really appreciable. All the three brands has state of the art offerings regarding your business cloud requirements. Now it's your turn to choose the right one. Happy cloud computing!