TMetric is a free project-oriented work time tracking web-service. A short review of the service is available below.
All timetracker activity takes place in a web-interface. After you register yourself in the system you become system administrator. You can add other team members inside TMetric system. The system itself is quite simple and includes timer, reports and settings.
Time Tracking
To start tracking your time all you need is to press the Start button. Really simple and easy. You can name your task later. Task can be started as a part of a project. Moreover, you can add time manually to any task with the help of the Add Time Manually button. Time tracking app`s timer continues working even if you close the page.

When you have several tasks you can switch them simply by pressing the Start button right from the list of tasks. When a task is performed, it is marked as Active. With the help of Windows application you can display user's activity in chart.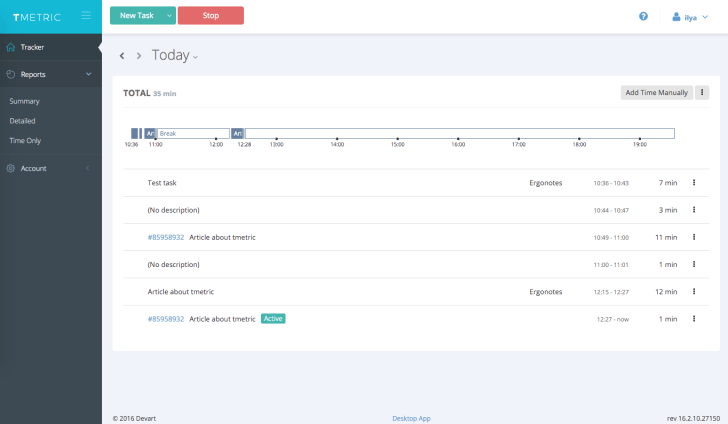 As far as reporting is concerned, you can check a two-tiered report separately for users, projects and tasks. In addition, you can export reports in CSV or PDF formats.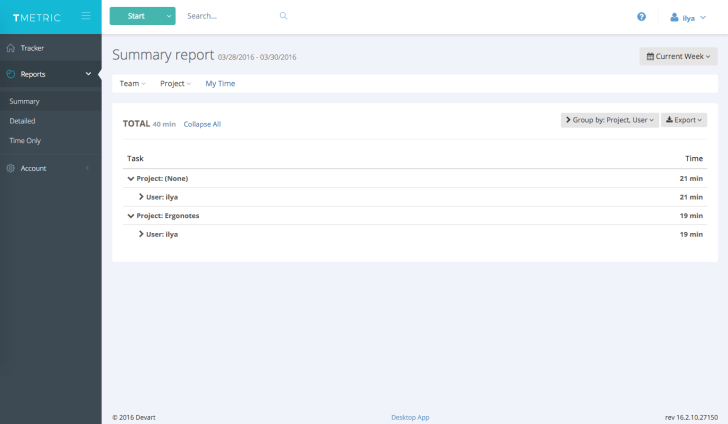 Integration
With the help of Google Chrome extension you can manage TMetric timer from other services, like BaseCamp, RedMine, Wrike, etc. All you need is to install the extension and Star timer button will appear, for example, in Wrike tasks. TMetric marks such tasks as external. At the same time you don't have to run TMetric, timer will work anyway.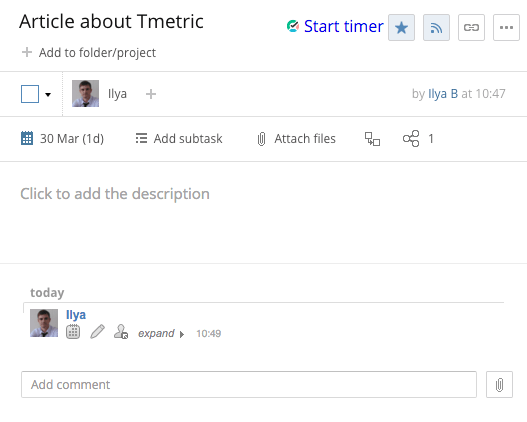 Opinion
A very simple time tracking system, you don't even have to run while managing tasks through other integrated systems. Considering that it is completely free, this time tracking software is good for tracking time of remote team members.
However, I didn't like the following:
inconvenient team management; you can't add new users from the project interface;
application is available only for Windows.
[Total: 4 Average: 3.8/5]