Which HelpDesk system is the best for IT service? I will try to answer this question in this review.Why only three systems? There's Request Tracker too. My opinion on this is the following: a tool designed for work shall not distract from the work and shall not take time for further development. And all the three HelpDesk systems which I included in this review meet this requirement, and their implementation will not take much of your precious time. They are presented in descending order based on the level of compliance with IT service requirements.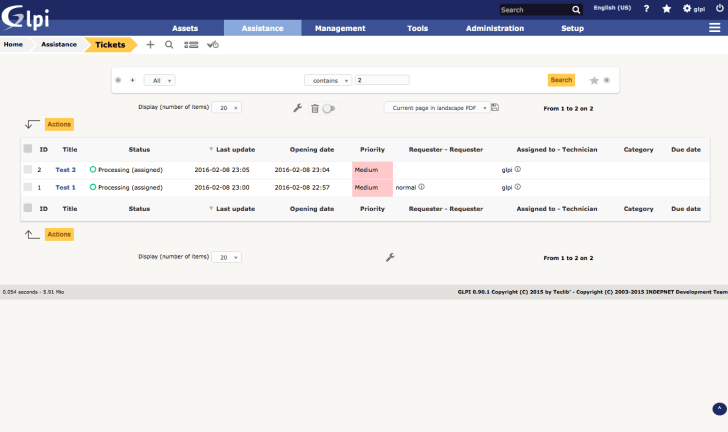 An Open Source HelpDesk system designed specifically for IT. It also supports SLA, dynamic filters in ticket list, multilingual interface, time tracking and even cost of work estimate for a specific ticket, and many more.
It can be used only to install on your server, but hosting is also available for $4 per month offering its clients an installed GLPI and 24/7 support.
Assets support in GLPI is worth a separate mention, as it is not a simple list of assets, but in essence an inventory software for computers, network and peripheral equipment. Moreover, there's a possibility to install Fusion Inventory plugin which collects information about organization's inventory with the help of agents or via ICMP. It can save a lot of time for IT service experts.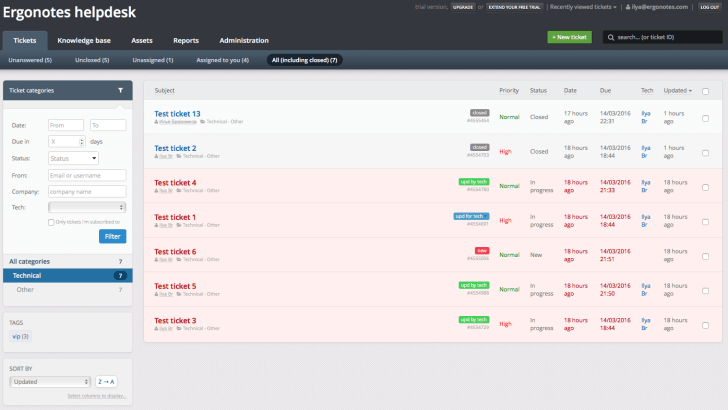 Comes in SAAS and On-Premise versions. Both cases include plans with unlimited number of agents which made it so popular worldwide, especially among large companies. Assets management in Jitbit is incomplete, or, to be more precise, requires further development. It allows to link an inventory unit to client, but you cannot see a report concerning the number of tickets connected with a specific inventory unit. It supports SLA and time tracking. Among the existing SAAS HelpDesk systems, Jitbit is one of the best for IT support service.
For more details, please check our Jitbit Review.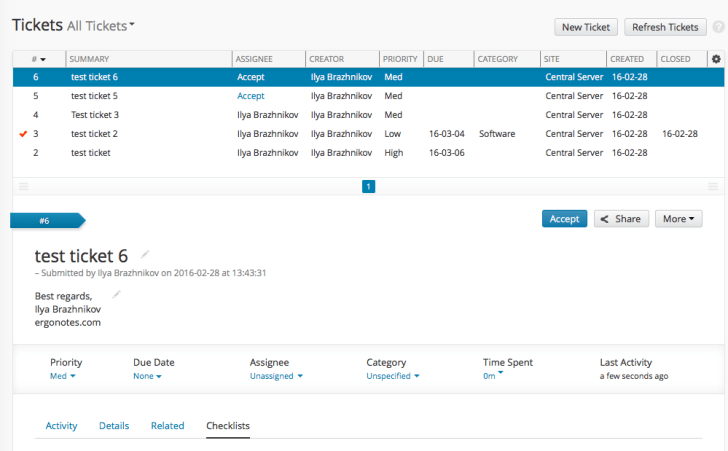 Quite an interesting solution by spiceworks.com. Both SAAS and On-Premise versions are available, but agent authorization is done via community.spiceworks.com in both cases. With the help of Inventory (a separate software) it allows to integrate inventory management function and HelpDesk. It does not support SLA and automation rules. On-Premise version can be installed on
Windows only. It is more focused on inventory management than on support service, nonetheless its basic HelpDesk functionality still deserves the third place in our review.
For more details, please check our Spiceworks Review.
That is all. If none of the above systems is a good fit for you, you still may be able to find the system that is best for you using our Guide to HelpDesk Systems.
[Total: 2 Average: 2.5/5]