If you're searching for a little but handy note taker app, SilverNote could be the solution. The Windows based software offers tons of features and tools to create notes.
SilverNote is available on only Windows computers right now. There is no web version or mobile app at this moment. You can download SilverNote for Windows from this official link. SilverNote premium costs $49.95 which has additional encryption, export and unlimited notebook capacity. The app does not require an account to work with. We will see its details here. If you want to use the app, get it from the above download link. In the meantime, let's see the pros and cons of SilverNote.
Pros
SilverNote is a little but feature rich app
It's fast and responsive
The UI and functions are user friendly
Cons
SilverNote doesn't have native sync ability
It works on Windows computers only
What People Say about SilverNote?
Beside my own experience, I also explored through other users' thoughts about SilverNote. Almost all of them liked the text formatting and content composing tools of the software. A user said he liked SilverNote because of its rich feature set and easy UI. Another user liked its export feature.
A reviewer at Cnet described SilverNote as 'the best note taking software for Windows'. Popular downloads site Softpedia labelled the app as a handy and reliable tool for writing and storing notes.
However, while users like the note editing features of SilverNote, at the same time apparently they would be happier with a native synchronization ability.
SilverNote Hands-On
After the download completes, install SilverNote on your computer with a few clicks. Launching the app will prompt you making your first notebook.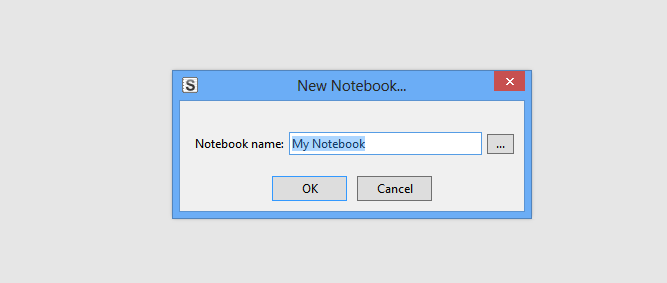 By default, it will be named as 'My Notebook'. You can save it anywhere you like. Clicking the 'OK' button opens the note maker window. It's simply huge.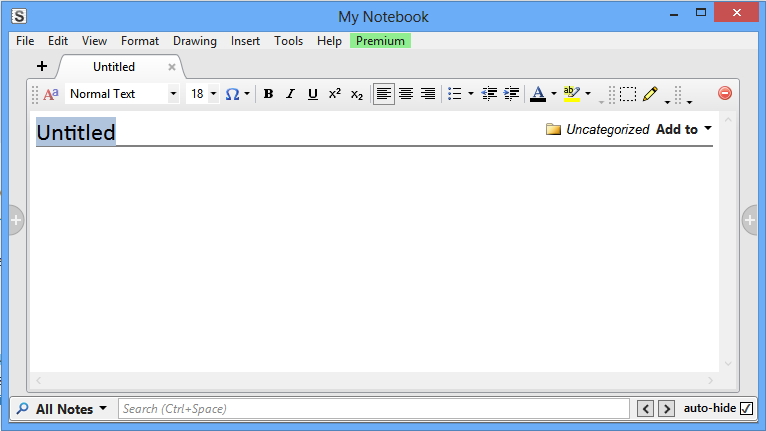 The free edition's notebook capacity is up to 100 notes. You will find so many tools and formatting options in SilverNote. The note title's default font size is 18 and 12 for the body. You can change both of them by applying the formatting tools. SilverNote provides wider flexibility in this purpose. Evernote and OneNote also have this feature. But Google Keep does not allow text formatting neither in note body nor in the title.

Right clicking on the text editing field brings a context menu with some more options. You can create a link to any part of the note from here. Link destination can be a file, note or URL. To open such a link, press Ctrl key and click on the linked text.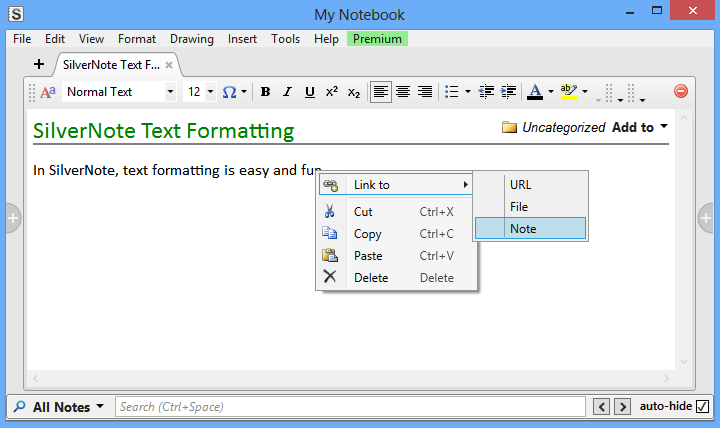 Making a list in SilverNote is similar to MS Word like programs. Unlike other note taking apps, SilverNote does not feature a to-do list with mark-unmark ability though. You can just add bullets before lines.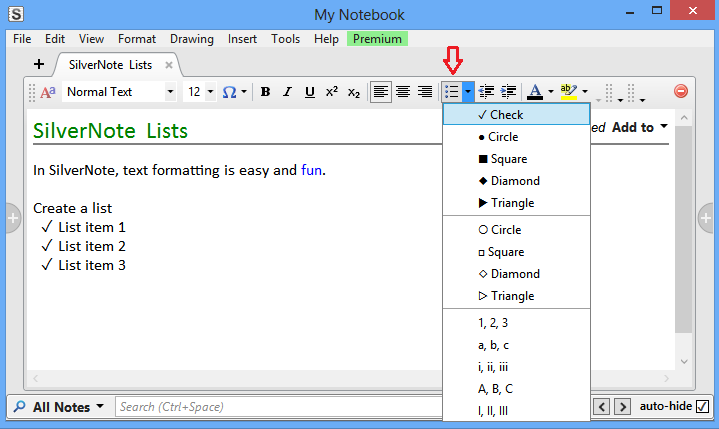 SilverNote offers drawing ability to make your note more informative. You can illustrate with its built in pencil found on the toolbar.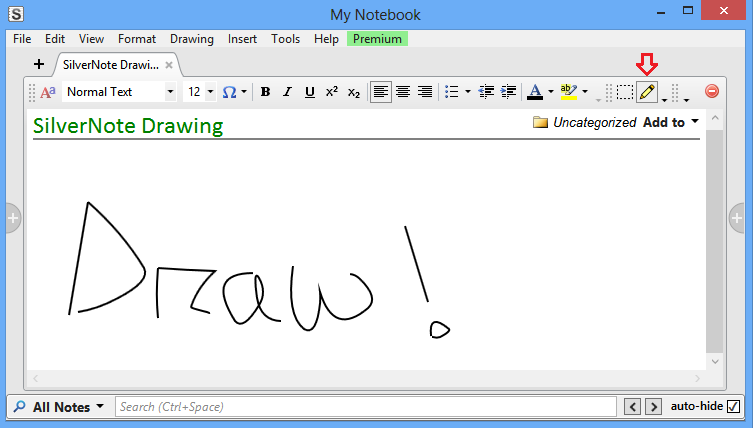 An eraser is also given in case you need to edit images/shapes. The SilverNote drawing tool isn't poured with Black ink only, there are other colors also inside the pencil.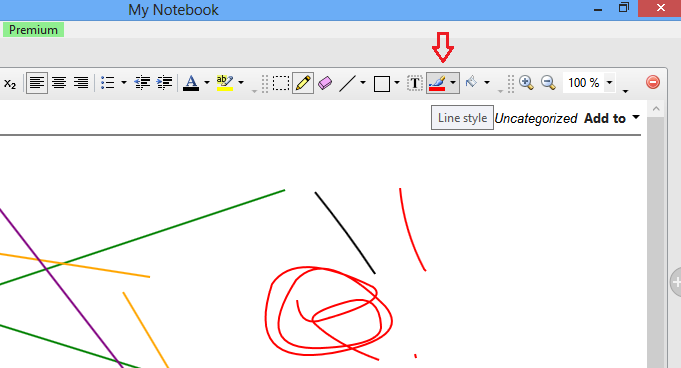 Use the 'Line style' option to get more colors for the drawing pencil and lines.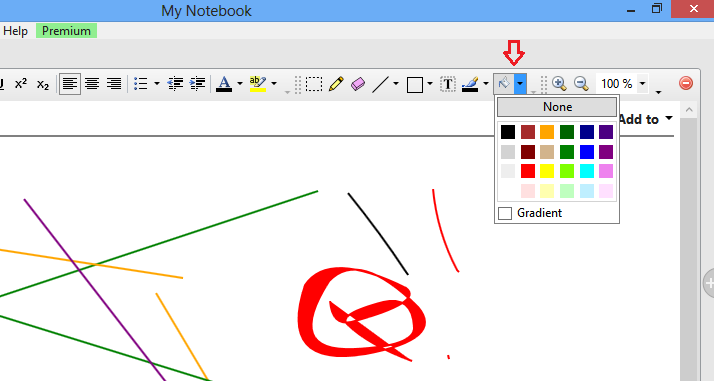 You can fill the areas covered by your drawings and shapes. To better position your note contents, you can enable grids on the composer.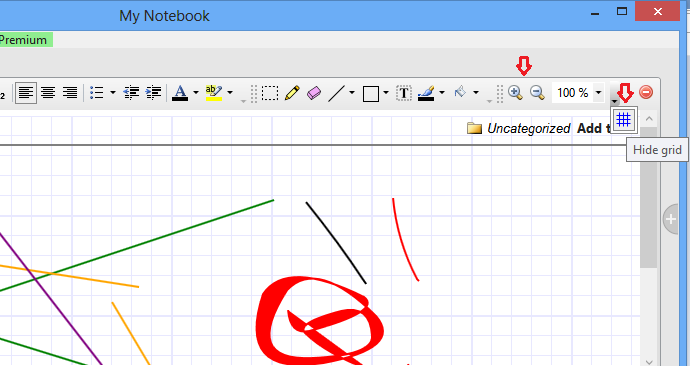 If you feel some parts of SilverNote needs to be magnified, that can be achieved using its zoom options. Enabling grids will add small boxes to arrange stuffs more easily.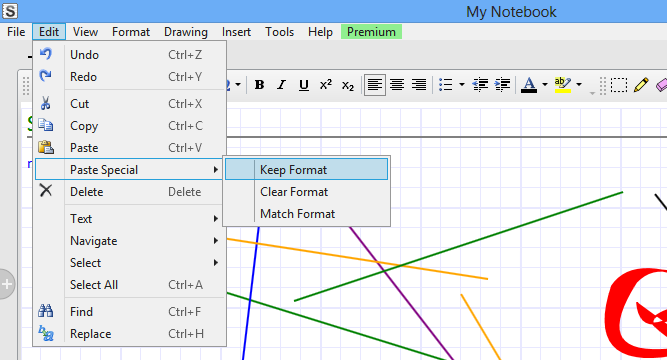 SilverNote has lots of formatting tools. Here are some important ones reside under 'Edit' menu.

'Insert' menu lets you make healthy notes by including symbols, images, screenshots, files etc.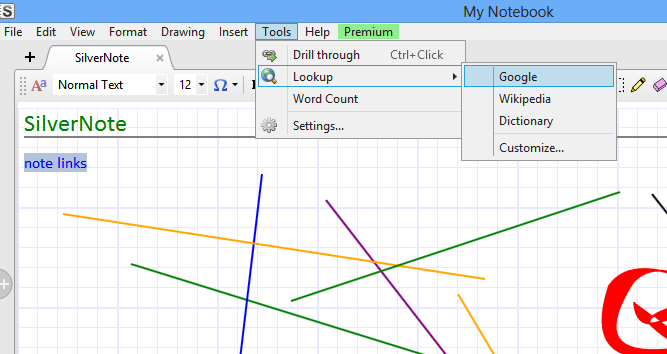 The 'Lookup' feature helps to search information about any topic written in the note. Just select the text and choose the lookup method from Tools menu. You can set customized lookup destinations.
After completing the note writing, you can save it in several formats beside a merely SilverNote document. The software lets export notes (and drawings) as MS Word document, rich text, web page, image etc.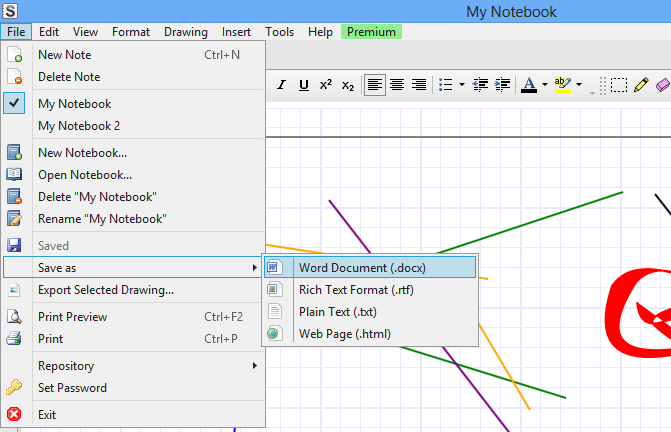 You need a premium edition of SilverNote to use the export feature.

Settings
Unlike other note taking tools such as Google Keep and Evernote, SilverNote does not offer native cloud sync functionality. It saves your notes in the local drive by default. But still you can enjoy the benefits of online synchronization by linking SilverNote with Google Drive, Dropbox etc. Simply go to the File menu and select the 'Repository' option.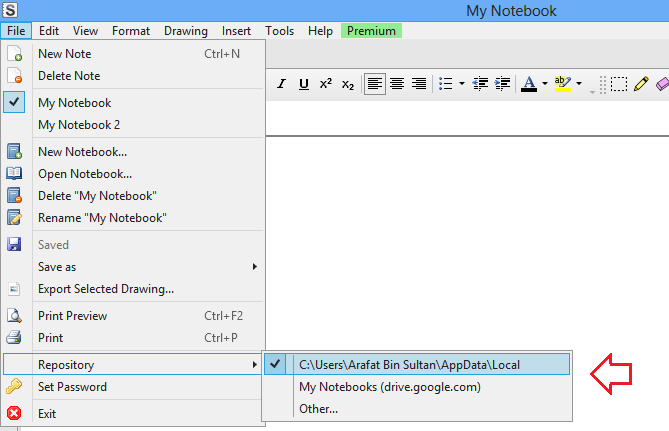 Here you can see the current location where my SilverNote files are stored. To add a cloud drive, click on the 'Other…' button.
Select 'Web/Cloud' option and choose a cloud provider. Remember, you can add the cloud service(s) which you already have installed in your computer. All installed cloud services may not work here though.
In the 'Tools' menu, you will find more settings options.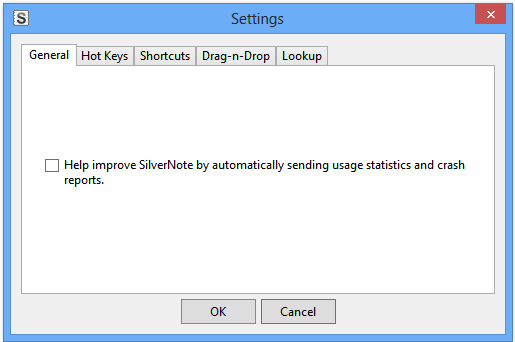 The general settings section is simply a feedback and reporting method. Later you will find HotKeys, Shortcuts, Drag-n-Drop and Lookup destination (Google, Wikipedia etc.) settings.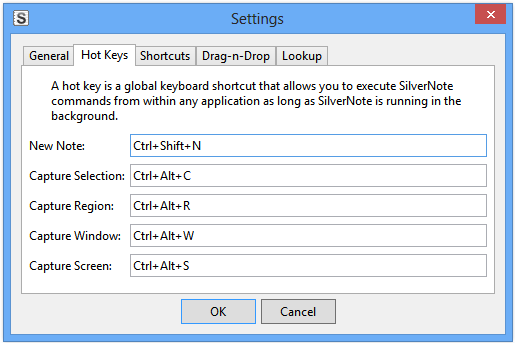 …. And this was my experience with SilverNote PC app.
The Bottom Line
SilverNote is an efficient note taking app that offers a wide range of features. It could be more usable by coming to other platforms and introducing native online synchronization.
Did you use SilverNote? What do you think about the tool? Please share with us via comments. Thank you!